How to Build an Effective Marketing Funnel for your Consultancy Business
08/09/2021
1667
0

This post is also available in:




Consultancy hasn't always been the easiest of trades. Sure, the COVID-19 pandemic has made everything a bit complicated, but landing new customers was always challenging. Especially when you consider most of the selling usually happens on the web where competition is rife.
You may have noticed that most of the competition usually starts things off with ideas about traffic generation. Ideally, this happens on social media. The goal is simple: to drive web traffic to their websites, all hoping to close a sale. This usually yields catastrophic results as there's no marketing funnel in place.
What is a Marketing Funnel?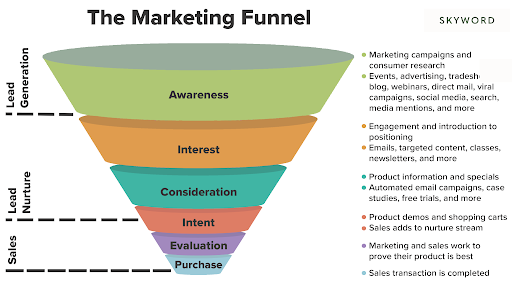 A marketing funnel is used to describe the systemized sales journey customers take. As part of your content strategy, a marketing funnel can help you direct new prospects and website visitors into making a purchase.
It's not just all talk, though. One study in Harvard Business Review found that organizations with simple well-curated marketing funnels are 62 per cent more likely to close high-quality sales. As such, it's not a stretch to suggest that to land higher quality sales and repeat customers for your consultancy; you must build an effective marketing funnel.
Best of all, though, is that a marketing funnel isn't that hard to build. You don't need to have a subscription to premium software or anything to get started. With some grit, a strategy, web traffic, and email automation, you can get up and running. Importantly, achieving a sense of symbiotic harmony when working with all this does not happen overnight. The odds are that you will have lots of late nights and do plenty of A/B testing.
It's also not a straightforward process. There are a couple of steps involved in this. The first is to direct your clientele to a blog post and raise awareness for your consultancy. Next is retargeting blog visitors to share their email addresses with the allure of winning something like a free eBook. Once you have their email addresses, you have just completed the first step in dealing with your prospect.
Why You Need to Use a Marketing Funnel
Marketing funnels are not hard to understand. You can plan for each level of the funnel and highlight what activities you expect in every stage. Importantly, you can also develop funnels for any customer interaction. This is music to your ears if you're looking to grow your consultancy business to greater heights.
We're confident you'll have lots of fun working with a marketing funnel as they are organized and repeatable systems that will help you land leads. Notably, marketing funnels are not dependent on traffic sources as they are their entities.
With such characteristics, the odds of your return on investments considerably go up. It's also crucial to keep tabs on metrics as you will make adjustments and note what impact your changes have on sales numbers.
Understanding Marketing Funnels
Marketing funnels are essentially a visual representation of the steps you need to take to convert your consultancy's website visitors into customers. To edge out the competition, you not only need to understand the inner working of marketing funnels. The first step to doing this is appreciating the value of mapping the customer journey all through the funnel.
Top of the funnel – this section involves potential customers who have zero knowledge about your consultancy. As such, they may decide to never come back to your website. To avoid this happening, you must make use of the power of ad retargeting.
Middle of the funnel – this group consists of audiences who have opted to get information from you. To boost your numbers here, it's vital to offer an incentive/lead magnet in exchange for their email address
Bottom of the funnel – here, leads get converted into paying customers.
From this breakdown, it's evident that every funnel stage has a correlated strategy that nudges people further down the funnel. Check out this outline of the marketing funnel in five simple steps:
Awareness
This is a crucial first step of the marketing funnel. Especially when you consider how first impressions influence most prospective customers.
Given that most of them have no idea about your consultancy business, you need to connect with them from the get-go. To achieve this, you need to tap into your creative side. A good way of starting things off is by running paid traffic to a blog post. By sending targeting web traffic to your customers based on their intent, you stand better odds of landing new customers.
While at it, you need to ensure that you don't develop content for the sake of it. You want the content you share to add value to your customers and showcase your expertise. Also, don't forget to feature a call-to-action at the end of all your blog posts. The intent here is to get more email addresses from your audience. The end goal is to have a ready market to nudge along the funnel.
Remarketing pixels are also essential to consider here. This is because you get the perfect opportunity to create a solid buyer persona when a prospect leaves you. With enough data, you will be able to run targeted ads that resonate with their pain points.
Interest and Evaluation
This phase is pretty much like window shopping. You're customers are just casually strolling along, then they spot something on the window. They walk in and try out a piece of item. Now that they're looking at themselves in the mirror, they don't like what they see. Shortly after, they walk out and spot something else that tickles their fancy. Only this time, when they try it out, it fits like a glove. It's a great analogy of what the interest and evaluation phase is like.
As an essential stage of the marketing funnel, you can target specific prospects who fit your criteria. Now, you also have more control as you can let your prospects opt-in to any one of your landing pages. Thanks to the power of email, you can invite them to webinars. To get to that next level, make sure you build excitement with social media posts, blogs, and videos.
The end goal here is to ensure that your content is A1. Given that competition is fierce in the industry, you must develop engaging content. Instead of focusing on quantity, it's better to take your time creating quality content. When this strategy is well done, it will go a long way in showcasing your brand and skills. Over time, it will help you connect better with prospects and prompt them to take action that leads them to the next funnel stage.
Commitment
Right before you close a sale, you want to create the notion that booking a consultation is the best decision your customers could make. To help them get here, we recommend rewarding potential customers to fulfill the goal. To start, you can offer a small percentage discount if they buy on that day. Alternatively, you can also begin narrating to customers the benefits of expecting once they book a consultation.
For your consultancy, it wouldn't also hurt to create a video sharing positive reviews from customers. This can help build your profile when well-executed. The trick is to focus on easing any worries customers may have and assisting them in making the final buying step.
To maximize your returns, you need to make the checkout process on your online platforms as simple as possible. Say you want your customer to fill out a form for the next appointment. Instead of making it long and tedious, it's best to have the form as concise as possible.
Loyalty
Loyalty is an essential quality for a business to be associated with. This is because it plays a big hand in customer retention. With an elaborate structure in place, you can welcome happy customers to subscribe to your blog or platform to always stay up-to-date with the latest happenings.
It shouldn't be a one-way conversation either. Every once in a while, encourage your customers to share content that is helpful to them. By showing an appreciation for the things they love, you will reaffirm their loyalty to your brand. Another way of going about it is by offering repeat customers extra discounts for their loyalty.
Advocacy
Just because you successfully closed a sale with a customer does not mean that the conversation is kaput. Not at all; there's still lots of wiggle room for you to take the conversation to the next step. Here, we recommend onboarding them to become advocates of your brand.
Then again, you can also opt to market your wares to them again in the hopes that they become repeat customers. This makes for an exciting approach as you will not have to splurge too much money in the future to lure in new customers.
In some sense, the advocacy stage is more crucial than the commitment stage of the sale. This is because it costs dollars to get a customer through a funnel. However, if you can convert a customer into an advocate for your business to boost sales, you'll be able to benefit from free advertising.
On occasion, customers unknowingly become brand ambassadors. The objective here is to ensure that they can promote you to their friends and family through social media. Optionally, you can encourage them to post and share online reviews. While many marketers ignore review boards, they can prove to be the difference when a customer is on the fence about your consultancy.
Conclusion
As a consultant, you must develop content that appeals to your audience. While the sales process is a bit longer when working with e-commerce, it's worth it if you can work out the kinks. To ensure that you don't miss, you need to have at least a three-stage funnel that attracts prospects, wins their trust, and keeps them coming back for more right until you're able to close the deal.
As one survey showed, about 79 per cent of marketing leads never result in sales. To avoid becoming part of this statistic, you need to get started with a marketing funnel ASAP. As three-part blueprints for you to direct prospects into paying customers, marketing funnels tend to work like a charm. Importantly, you don't need to be reliably on prefabricated and expensive funnel-building software. Your money is better spent investing in ads to promote your content. Having highlighted several pointers, we're confident you possess the know-how to steer your business on the right path. Search engine optimization (SEO) success is very much possible with a proper setup.
---
Guest Author Bio – Rithesh Raghavan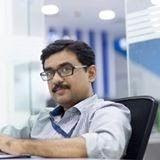 Rithesh Raghavan is the Director at Acodez, a Digital Agency in India. Having a rich experience of 15+ years in Digital Marketing, Rithesh loves to write up his thoughts on the latest trends and developments in the world of IT and software development.