How Barbers Can Efficiently Increase Home Visits
12/05/2021
1559
0

This post is also available in:



Covid-19 has resulted in lockdowns in various areas worldwide, which has caused small businesses to feel the impact. Small service providers such as barbers have especially faced difficulty.
How did Covid impact barber salons?
Businesses have struggled with the pandemic, but it has not wiped out all barbers. The barbers looking to expand their technology and increase sales can thrive.
Using an online booking website, barbers can provide customers with the ability to schedule home visits. Simplybook.me, provides users with the ability to create online booking websites, making a new way to generate more revenue.
Where Can Barbers Find Clients for Their Business?
Social media, referrals, and repeat business are the most effective ways to generate business. Getting an appointment is the best way to increase your efficiency. You can rely on your appointments to schedule your days and travel time. You can block out specific times for lead generation activities and other business affairs.
Get Heavy On Your Social Media to General Leads:
Focus on generating leads and going on appointments. The more you can schedule your appointments in advance, the better your business will generate profits. If you start having too many appointments, you can consider increasing your prices.
SimplyBook.me for All Your Booking Needs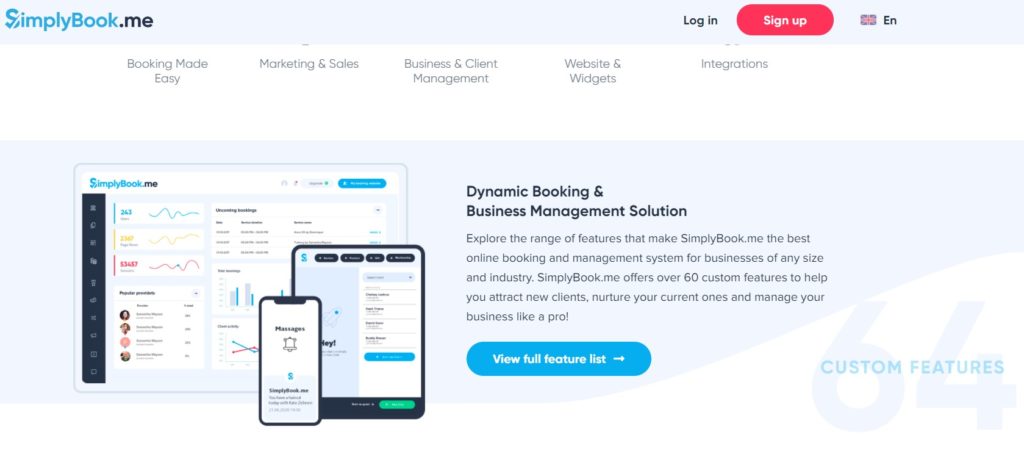 SimplyBook.me is a premium platform for all of your booking needs. They will help you schedule your home visits and integrate with different technology to increase the number of home visits.
SimplyBook.me Best Features for Online Booking:
Management System – Nurture and Check on All Your Clients
Accepting Online Bookings 24/7
No Double Bookings – Connect with your Personal Calendar
Reduce No Shows – Automatic Email and Text Reminders to Clients with Appointments
Payment System – Have Clients Pay a Deposit to Reserve a Spot or Pay in Full at Booking
SimplyBook.me is a great way to have customers book their own appointments. You can significantly increase your home visits by building out a system that tracks and encourages booked appointments.
Build a Social Media Presence
Facebook, Instagram, and Other Platforms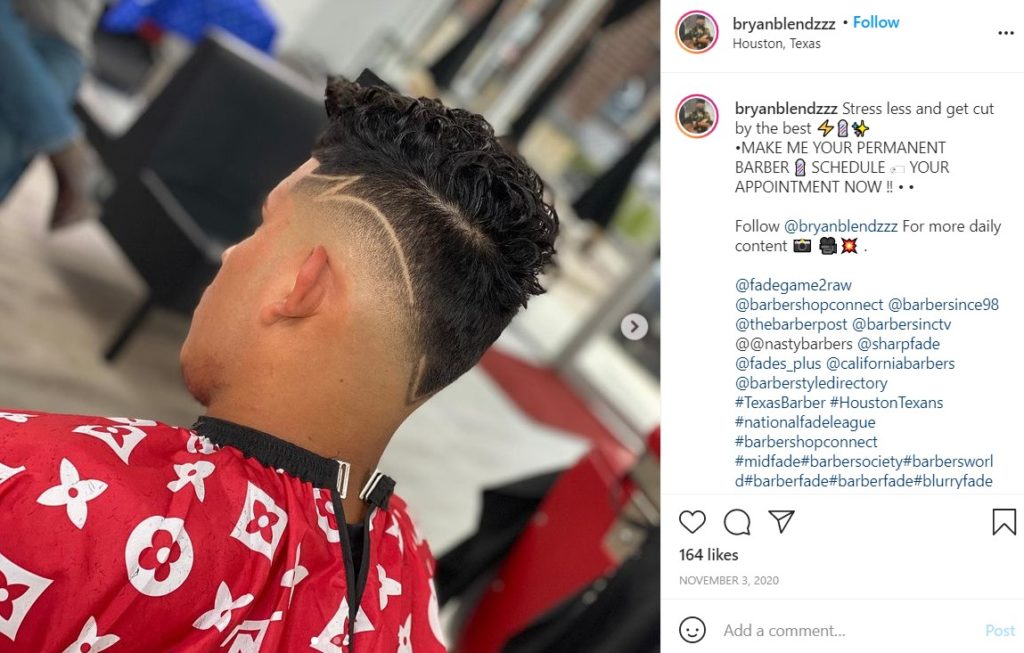 Social media platforms can showcase your barbers and generate referrals. It's a good way to show that you are a barber looking to give services.
Go to Social Media to Find Your Clients:
Social media can connect you with clients in need of barber services. It's an excellent way to show your talents as a barber and get online referrals. You can connect with people on the platform and organically increase your reach.
Social Media Scheduling Tool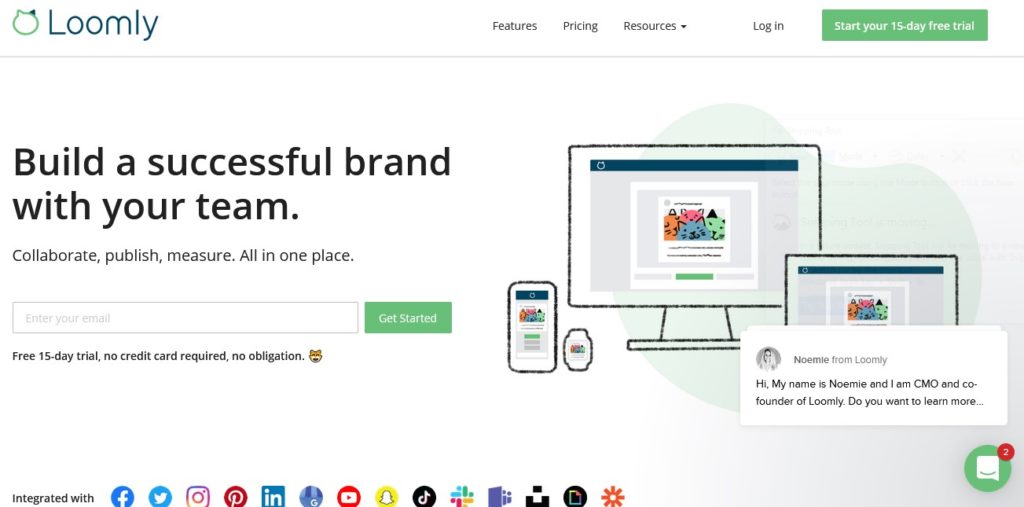 Loomly is a platform that integrates with all the major social media platforms. You will be able to post your content on different media from one location and understand where everything is going. They will also help you get into paid traffic if you wanted to get more leads for your business.
Different Social Media Scheduling Tools:
Loomly – manage your organic and paid campaigns on social media platforms
Hootsuite – publish and schedule your social media posts
Later – Publish Content on Instagram, Pinterest, and TikTok
Buffer- A competitor to Loomly and Hootsuite for scheduling posts
A Social Media Scheduling tool can save a lot of time. Once you have a variety of pictures, you can schedule them for the future. These tools will help you compare your posts and ultimately book more home visits.
Leveraging Paid Traffic for Your Barber Business
Be the Small Percentage of Barbers that Leverages Paid Traffic
Potential clients should be able to book their next appointment with you from your social media platforms. Whenever possible, make it easy for clients to reach you. By automating these parts and using tools that leverage an intuitive experience, you can save a lot of time and efficiently start increasing your home visits.
Social Media Ad Related Statistics:
92% of businesses that invested in social media ads said they would increase it
73.4% of users follow a brand because they're interested in its product or service.
Paid traffic can generate a lot of attention. Once you have gotten people to check your work, you can have a large majority of people following your content for future appointments. If you need business soon, paid traffic can be a way to accelerate your growth.
SimplyBook.me Integrations with Google Adwords and Facebook Pixel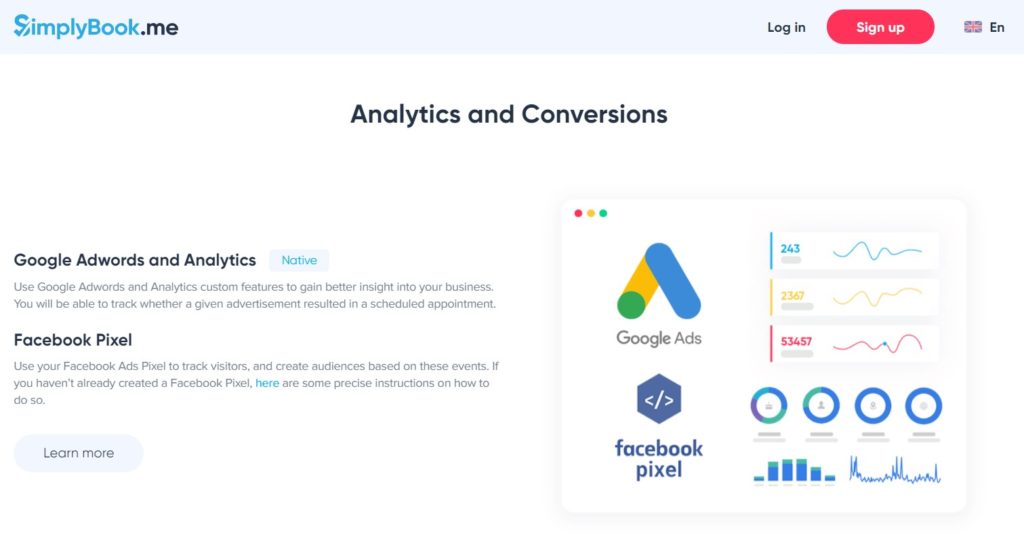 SimplyBook.me has all the integrations you need to get paid traffic. You can connect with Google Adwords or Facebook Pixel. SimplyBook.me will give you insights on how to increase your scheduled appointments.
Steps on Integrating Your
Sign up to be a member.
Enable your Google or Facebook Integration
Connect with support if you have any questions
Start Booking More Appointments
SimplyBook.me has a robust platform for getting more bookings. Their platform integrates with all of your social and paid traffic needs. Whenever you need additional support, they will help you set up things to book more appointments for your business.
Connecting with Local Influencers
Local Influencers Bring a Lot of Attention to Your Brand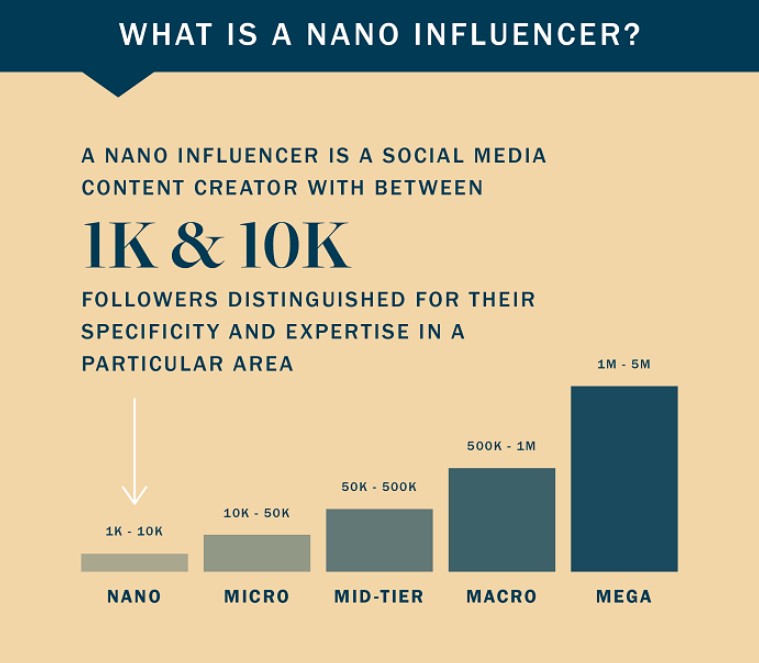 Influencers can be a great boost for your business. Consider connecting with nano influencers. They are looking to connect with other influencers and build their influence. They can get a lot of engagement with their audience.
Social media influencers can make a drastic impact on ROI. They usually have an engaged audience and can make a big difference to your bottom line. Shoot to connect with influencers who have a sizable audience as that is where most of the viewership is. For example, on YouTube, 10% of channels with at least 250,000 subscribers make up 79% of all views on the platform.
Offer Free Haircuts to Local Influencers for a Shoutout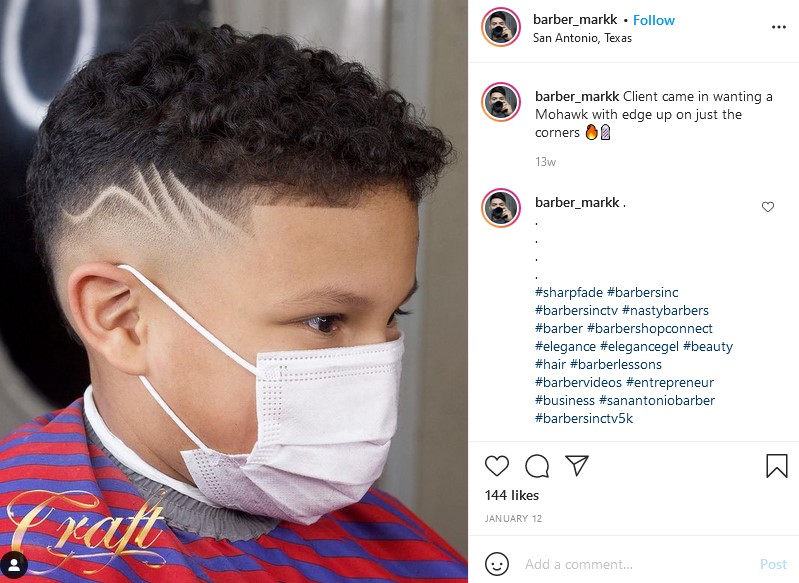 There are local influencers with a following of people. Find those people and offer to give them a free cut in exchange for sharing their haircut. It's a good way to generate traffic and awareness.
Steps to Connect with Influencers:
Search for local influencers on social media platforms.
Send the influencers a direct message.
Ask if they would like a free haircut in exchange for sharing it on their social media.
Building partnerships with other influencers is an excellent way to build out referrals. Find influencers that would be willing to work with you. You can grow a steady following of influencer friends just by offering to give free haircuts.
Building an Email List to Get Recurring Leads
Offering Coupons and Giveaways in Your Emails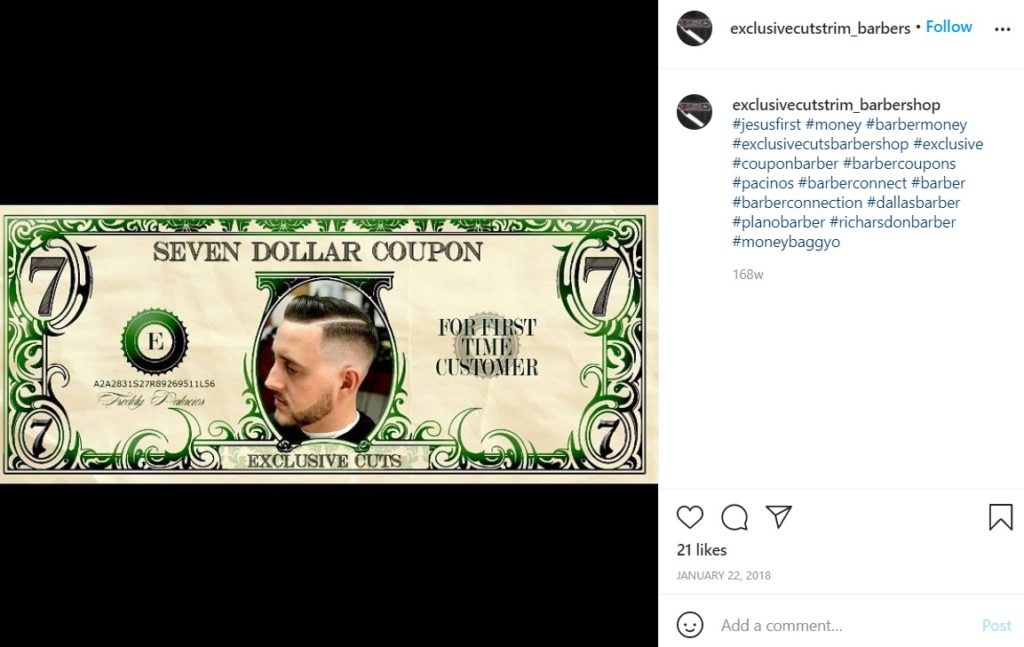 Coupons are a great way to solidify your appointments. You can have specials on if a client books today, they will get a discount. By solidifying appointments, you can efficiently increase your home visits.
Building email lists are one of the best ways to build up a traffic source. You can generate all of your leads eventually just from emails. You can offer a monthly coupon and point people to booking an appointment with you.
Popular Email Service Providers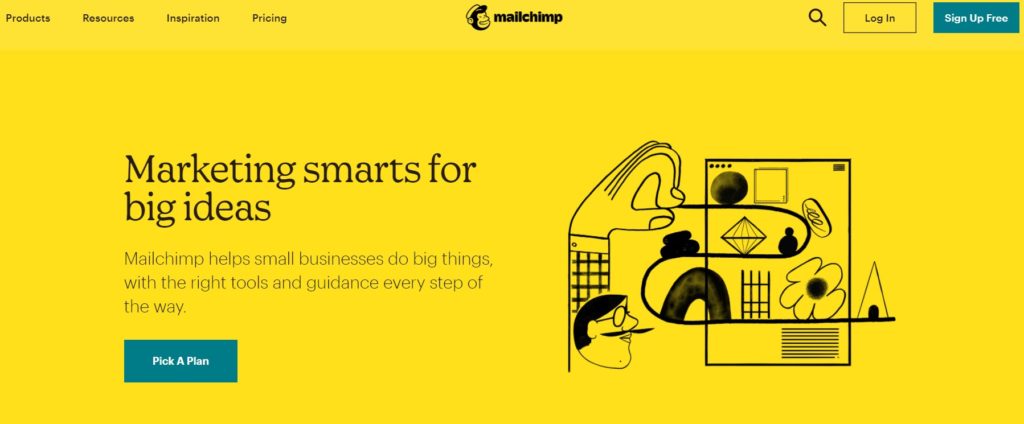 Mailchimp is an email service provider that will give you a free account to get started. They will allow you to broadcast emails to up to 2000 contacts at one time.
Different Email Service Providers:
Mailchimp – A good option for beginners; they have a free option
Constant Contact – popular with small businesses
Active Campaign – an inexpensive solution for automation
ConvertKit – geared towards bloggers; they have 1000 contacts for free
An email service provider is necessary for building an audience. They can help you efficiently increase home visits during the pandemic and as your business grows.
Conclusion
Barbers can efficiently increase home visits by leveraging technology. You can build up a sizable audience organically over time or leverage paid traffic to boost your posts.
Consider using tools like SimplyBook.me for all of your booking needs. You'll be able to receive payments and integrate with all of your paid and social media channels.
Guest Author Bio: Wes Cherisien at WesleyCherisien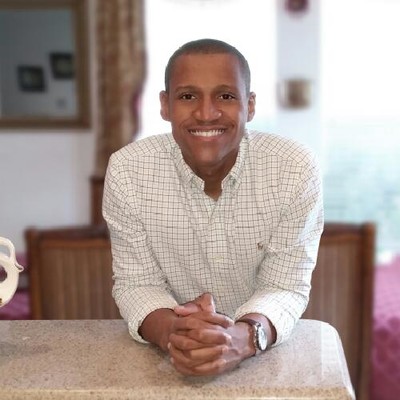 Wesley Cherisien is a speaker, trainer, entrepreneur and tech investor who has penned hundreds of articles, books and training guides for organizations in the Fortune 500, consultants and authors spanning across multiple industries. Chief Editor of WesleyCherisien.com, Wesley is a creative and highly innovative thinker with 10+ years of experience writing for online publications.