Cutting Edge Brides: Seamless Bookings via SimplyBook.me
25/09/2023
977
0

This post is also available in:




Stepping into the world of bridal fashion, Cutting Edge Brides distinguishes itself as the UK's leading specialist in short wedding dresses. Celebrated for its curated range of tea-length gowns and British-designed dresses, it's more than just a boutique. Its repeated features on the well known TV show "Don't Tell the Bride" and a string of prestigious accolades highlight a commitment to excellence.
By integrating SimplyBook.me into their operations, Cutting Edge Brides ensures every bride-to-be enjoys a seamless appointment booking process, letting them focus on the joyous journey ahead.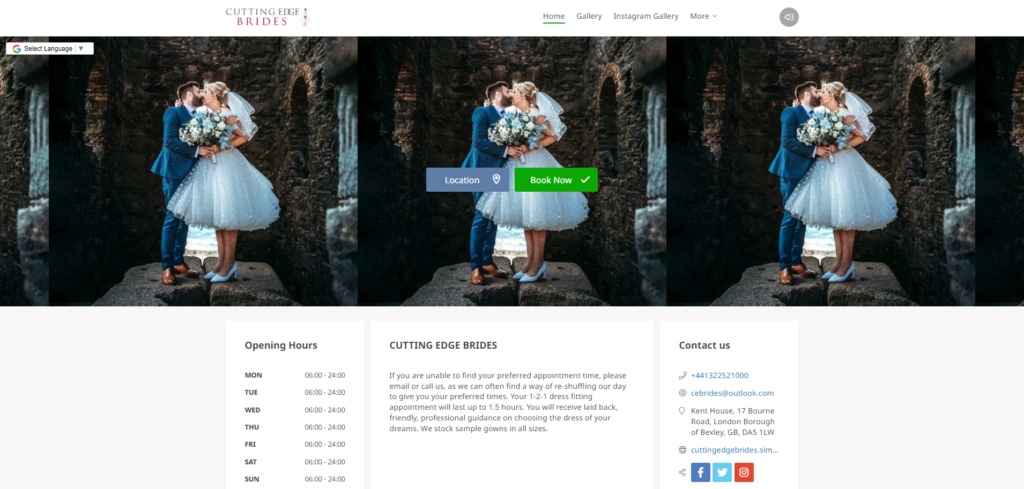 Photo Gallery: A Visual Journey
A bride's dress choice is deeply personal, and Cutting Edge Brides understands the power of visuals. Their Photo Gallery showcases an exquisite range of dresses, giving brides a taste of what awaits. From delicate lace details to iconic vintage silhouettes, each photograph tells a story of elegance and impeccable craftsmanship.
Brides can immerse themselves in this visual narrative, drawing inspiration and envisioning their dream day. The gallery serves not just as a display, but an invitation to experience the Cutting Edge Brides difference.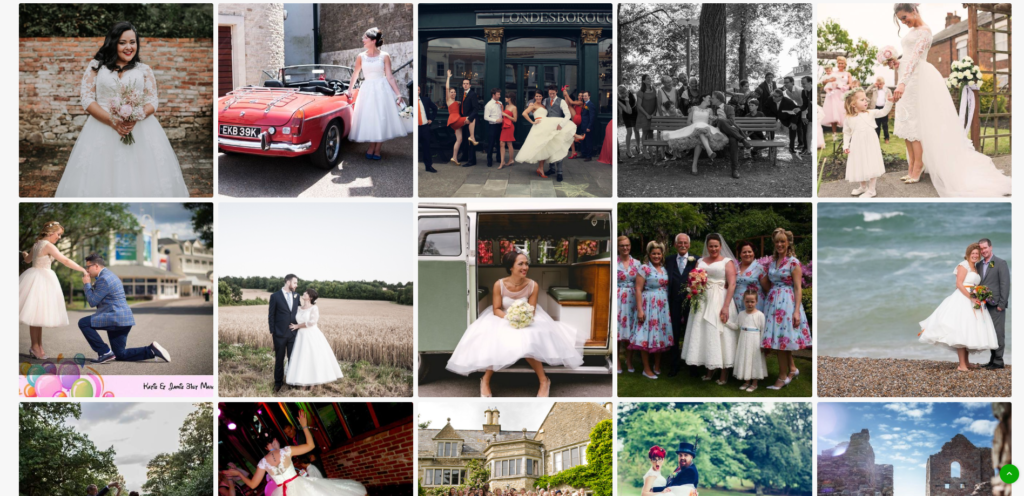 Bridal Appointments, Streamlined
The 'Appointment at fixed time' feature suits Cutting Edge Brides perfectly. Each bridal fitting is a meticulous process, and this feature guarantees uninterrupted time for each bride, ensuring a truly personalised experience.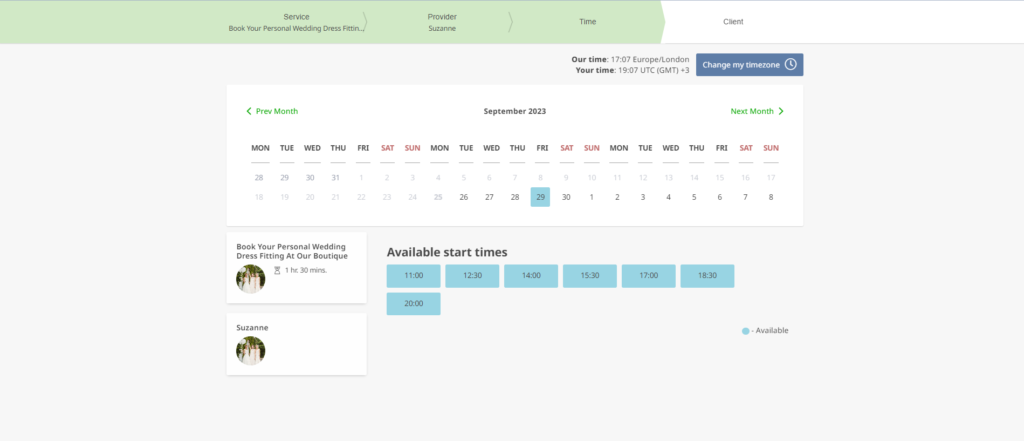 Stay Connected: Reach Out Anytime
Bridal queries and considerations are varied and often detailed. Recognising this, Cutting Edge Brides has integrated the Contact Us widget into their platform. This ensures they remain consistently accessible, ready to address any questions or feedback. With this feature, they ensure every bride feels valued, leaving no stone unturned and no query unanswered.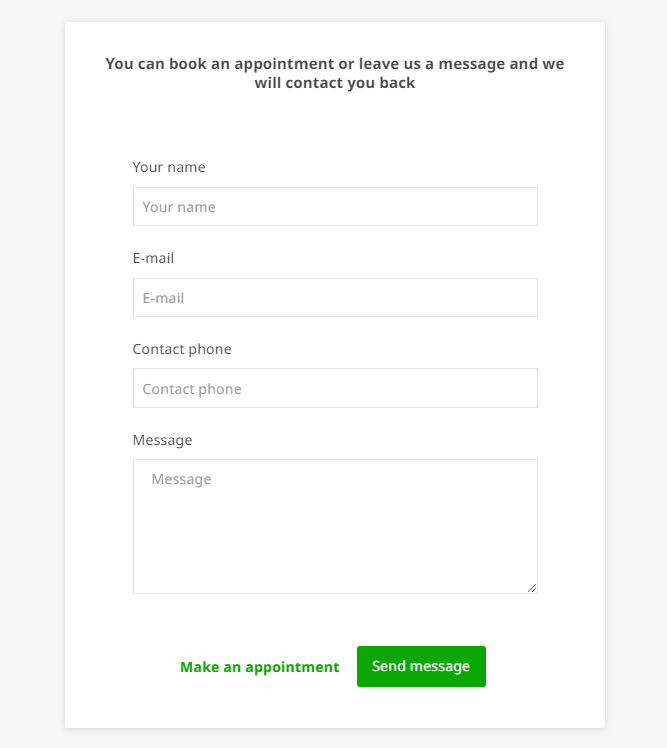 Breaking Language Boundaries
With clientele from diverse backgrounds, the Google Translate integration ensures that language isn't a hurdle in the bridal journey. Every bride, irrespective of her language, feels at home.

A Waiting List: Worth the Wait
Popular appointment slots at Cutting Edge Brides can quickly fill up due to high demand. Recognising this, the salon has adeptly incorporated SimplyBook.me's Waiting List feature. When brides-to-be find their preferred time slot taken, they can simply add themselves to the waiting list. Should a slot open up, they are immediately notified, ensuring they get the opportunity for a timely consultation. This thoughtful feature ensures every bride-to-be has the opportunity to find her perfect dress at a convenient time.
Conclusion
Cutting Edge Brides isn't just setting trends in bridal fashion; they're redefining the bridal appointment experience. With just a few of SimplyBook.me's features, they've managed to simplify the process, ensuring every bride's focus remains on the big day ahead. It's a testament to the magic that's possible when tradition meets innovation.