Appointment Shopping: The Future of Retail?
05/12/2022
807
0

This post is also available in:




As the Covid pandemic began to ease, retailers needed to reopen their stores while respecting social distancing restrictions. Many of them turned to appointment shopping, offering customers the opportunity to visit on a pre-booked, individual basis.
Appointment shopping was already a thing before Covid, although it was mostly the preserve of high-end, luxury brands. Now it's an option in all kinds of stores—but is it the future of retail?
Selling on Amazon and eBay has made eCommerce more accessible and convenient to entrepreneurs, creatives, as well as customers. Now in-store shopping is being made more convenient and providing customers with a 'special' shopping experience that feels like it is usually reserved for VIPs.
Make sure that these 'exclusive' appointments are well advertised on your website to encourage customers to take advantage of them. It is also important when selecting domain names for your site to use one that will reach and appeal to your target audience.
For example, if you are based in New Zealand, and that is where your target audience is located, then you will want to use a .co.nz domain suffix to maximize your chances of reaching potential customers.
In this post, we'll explain the concept of appointment shopping, explore the benefits and challenges, and show you some tips on how to make the most of this option (even when normal service is resumed) and discuss whether it really is the future of retail.
What is appointment shopping?
Appointment shopping is when customers book a specific time slot for a private or semi-private visit to a physical store. Retailers typically offer two types of appointments:
Solo appointments, where the customer has the store (or a section of the store) entirely to themselves and can browse at will, with 1:1 attention from sales associates if required.
Itinerary appointments, which are tailored to the customer's own preferences and objectives—such as bra fittings or makeup trials.
Small boutique stores are more likely to allow one customer at a time for things like eyewear or wedding attire. The concept is famously used by Apple Stores, which offer one-on-one sessions with a specialist. Department stores may enable appointments to take place alongside regular shopping by taking the customer to a dedicated VIP area.
Appointments are generally scheduled through online booking software or a call-ahead system. Some stores may also offer bookings for couples or families or virtual appointments. Either way, the point is to provide personalized, white-glove service that makes the customer feel special.
As we mentioned, appointment shopping isn't a new concept, at least not for millennials. One study found that 64.8% of them had booked in-person appointments one to two times per year on average before the pandemic began. But it's certainly a growing trend, thanks to the benefits we'll outline below.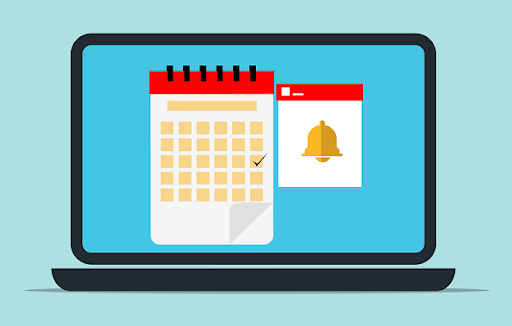 Free to use Image Sourced from Pixabay
What are the advantages of appointment shopping?
Improved store safety
One of the most obvious benefits is that appointment shopping helps you control how many customers are in your store at any one time. (This is not just applicable to the Covid situation but to wider health and safety regulations.) You can adhere to social distancing guidelines, as well as have time for employees to clean high-touch surfaces between visits.
When you tell your customers that you've put these safety practices in place, it reinforces their trust in your brand and demonstrates that you care about their well-being. Of course, it's safer for your staff, too.
Customer care and convenience
Many customers don't feel comfortable returning to traditional in-store shopping while Covid is still a threat (not to mention flu and other germs). Plus, it's been so long since the days of battling crowded stores and queueing for dressing rooms that the thought of going back to that way of shopping is unappealing.
Those who got used to shopping by appointment, whether they had the store to themselves or shared it with a small number of people, discovered how enjoyable it was. Scheduling a convenient time, getting personal attention from a retail expert, not waiting in line at the tills—what's not to love? Having fewer shoppers even leads to less congestion in the parking lot.
Stress-free working environment
While the appointment shopping experience is pleasant for customers, it's also less stressful for sales associates. They know exactly how many customers will be arriving at each point of the day, and the reduced numbers mean they'll never get swamped (or face the wrath of people who don't like waiting for attention).
From a managerial point of view, scheduled shopping provides a better idea of how much stock is required in store. You could even link your booking software with your Shopify ERP or retail operations platform for seamless inventory management.
Image Sourced from fitsmallbusiness.com
Deeper connections with customers
Appointment shopping allows retailers to build lasting relationships with customers. The one-on-one interaction allows sales associates to develop a deeper knowledge of the shopper's preferences and personalize their service further with each visit.
Customers will enjoy feeling that the store understands their needs. For new visitors, it's a great way to position your brand as exclusive—and as long as you deliver consistently amazing service, you should receive positive reviews and word-of-mouth recommendations.
Increased sales
Finally, the exclusive and personal nature of scheduled shopping is a great way to boost sales. You'll create a sense of urgency and exclusivity by offering a limited number of time slots.
Although some shoppers may just want to browse in peace, most people who book appointments are intending to make a purchase. These "high-intent" customers are the ones who'll generate revenue. And with personal attention from staff, they should be more receptive to upselling and cross-selling.
What about the challenges?
Retailers need to think carefully about whether appointment shopping is right for their business, especially when considering an entirely appointment-based model. Now that the pandemic has eased, some customers prefer to wander into a store when the mood takes them—especially if they only want to buy something simple.
You also don't want to miss out on traditional footfall by only opening for appointments, effectively shutting off your store to those customers. It might be better to offer individual appointments after your regular opening hours or reserve a portion of your regular hours for bookings. Larger stores might set up a VIP section for personal consultations.
In order to personalize the service, you'll need access to customer information, but it's essential to ensure that the data is secure and that you follow privacy regulations such as GDPR. Some customers may be wary of giving too much personal information, but most will willingly provide their details in exchange for tailored offers and discounts.
Image Sourced from smartinsights.com
Appointment shopping: how to do it right
Plan the experience
The first thing to do is to plan how your appointment system will work. This will depend on factors like the size and layout of the store and the number of staff available. Decide on the length of appointments, the booking method, and whether appointments will be solo or guided. Will you send appointment reminders? What's your cancellation or no-show policy?
Train your staff
Your sales associates and store managers will need to be fully aware of how the appointments are going to work and what is expected of them. If you want to offer expert advice to customers, ensure that staff are confident in providing it. They'll need a complete knowledge of your products, plus quick access to extra information if shoppers ask in-depth questions.
Use the right software
It's best to choose online booking software that's easy for staff and customers to navigate and that integrates with your other systems. A smart POS makes it easier to check stock availability in real-time and place backorders if necessary. It might also be worth using customer portal software that enables shoppers to find product info or contact customer support ahead of the appointment.
Promote your appointments
It's important to spread the word about your appointments, whether it's via social media, your website, flyers, or paid ads. Use your contact list to send emails to past customers and explain how the appointment system works. Highlight the benefits and make it sound exclusive!
Ask customers what they want
When someone books an appointment, ask them about their preferences and objectives by sending a short questionnaire to fill out. That way, your staff can pick out suitable products and even have the customer's favorite beverage waiting for them. It all helps to create the ultimate personalized shopping experience.
Free to use image sourced from Pexels
Highlight the extras
While the customer is right there, take the opportunity to tell them how great your store is. Incentivize them to join your loyalty program by giving members early access to appointments or longer appointments. Remember to point out other useful features of your store, such as BOPIS and BORIS or the range of payment options.
Follow-up with shoppers
After the appointment, don't let the momentum drop. Send a follow-up message thanking them for their custom or offering a discount on their next purchase. If they didn't buy anything, you could remind them of the items they browsed and add an incentive. It's also useful to get feedback, either at the appointment or in a survey.
Evaluate success
Appointment shopping is very different from traditional retail, so you'll want to use different metrics to measure performance—it's more about building lasting customer relationships than a large number of sales. If there's room for improvement, use customer feedback to refine the experience.
Final thoughts
Whether you're offering bookings to help shoppers feel safe or to add an air of exclusivity to your brand, appointment shopping is a great way to enhance the customer experience. With the pandemic driving more shoppers into the arms of online retail, this will entice them back to physical stores and help you compete with direct-to-consumer DTC services.
Guest Author Bio: Nick Shaw – Brightpearl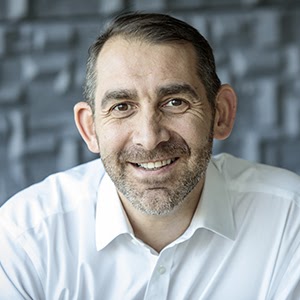 Nick Shaw has been Chief Revenue Officer (CRO) of Brightpearl, the number one retail-focused digital operations platform which encompasses sales and inventory management software, retail management system, accounting, logistics, CRM and more, since July 2019 and is responsible for EMEA Sales, Global Marketing and Alliances. Before joining Brightpearl, Nick was GM and Vice President of the EMEA Consumer business at Symantec and was responsible for a $500m revenue business. Nick has written for sites such as Recruitee and TIMIFY. Here is Nick Shaw's LinkedIn.