7 Ways Machine Learning Tools Boost Small Business Growth
19/05/2021
2316
2

This post is also available in:



If you haven't adopted machine learning tools yet, you aren't maximizing the potential of your business. At the end of 2018, only 9% of US firms used AI tools in their business operations. Among larger companies, almost 20% of executives had plans to use artificial intelligence tools in their companies.
Smaller businesses are taking time to adapt to the use of machine learning tools for business operations. Machine learning tools can seem daunting, but you do not have to be an expert to use them effectively.
In fact, you may have used many machine learning tools without realizing it. By effectively implementing machine learning tools, a small business can boost its growth and compete with larger businesses.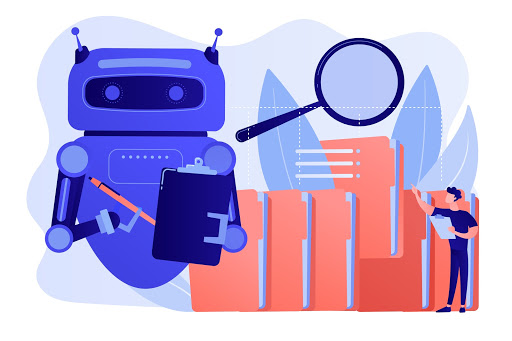 What is Machine Learning?
According to Andrew Ng, machine learning is "the science of getting computers to act without being explicitly programmed". Machine learning emphasizes the way a computer or software learns from experience and improves its own decision-making over time.
Machine learning is closely linked to artificial intelligence (AI), though it operates with improved cognitive abilities.
AI focuses on algorithms that enable the software to mimic human behavior. Machine learning algorithms focus on analyzing data to make improvements without the intervention of people. You give the machine a set of features, data, and statistics to analyze. It learns from the data and determines what to do with it.
Recommendation software is a simple example of machine learning in practice.
How Can Machine Learning Boost Small Businesses?
Today, small businesses can use big tools that positively impact their performance. With the help of technology, smaller businesses can compete in spaces that were historically unavailable to them. The internet, software development, and machine learning have made it possible for small businesses to thrive in their niche markets.
Here are seven ways that machine learning boosts small business growth.
1. Efficient Business Processes
Machine learning is effective at synthesizing data and recognizing patterns. As such, it's resourceful when classifying data.
A small business can leverage automation and machine learning in its administrative processes. This will save your staff time on administrative and practical tasks, cutting costs. Inventory management, invoice processing or payment management are three areas where a business can use machine learning to get ahead.
Inventory management requires skilled labor, and as such, a sizeable investment. Using machine learning in an inventory management system, a small business can simply automate that aspect of the business. This cuts labor costs and avoids human error.
You will also find it easier to forecast demand for your products and ensure that inventory matches.
Machine learning tools can be useful for other practical reasons. In contact centers, you need to find the most efficient method to handle customer calls. With automatic call distribution software or an ACD phone system, you can manage large volumes of calls without overwhelming your support agents.
This will lead to customers having better experiences and shorter call wait times.
2. Improved Decision-Making
Information has always been the lifeblood of a business. Without relevant info, it is a challenge to make appropriate decisions that improve performance. This is why big data has been revolutionary for businesses of all sizes. With AI and machine learning, you can discover areas to improve.
With machine learning, you can also implement proactive changes that improve the way you work, the tools you use, or the way your business operates. It could be time for a communications upgrade and to consider a switch to VoIP. Use the data to find alternatives to Vonage, for example.
You may also discover insights related to email or socials and decide to upgrade the software you use as you need some additional features.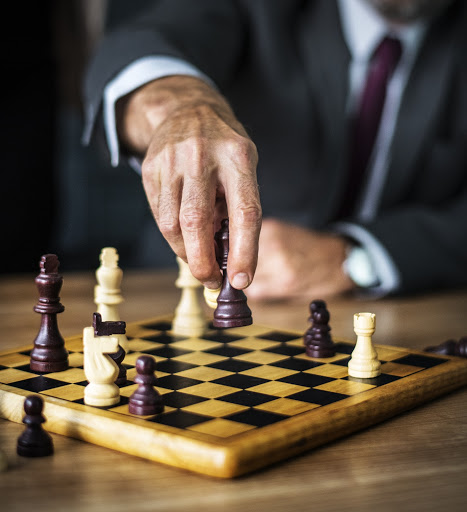 Most businesses have digital touchpoints that can provide extensive data on user behavior. Your website and other channels are treasure troves of information that could positively impact your business when used well.
With automated insights, machine learning enables you to make informed decisions quickly. Faster, efficient decision-making leads to your business more effectively against others in the market.
3. Improved Marketing Strategies
Marketers are constantly searching for information on their target audiences and prospective customers. That's why they use Google Analytics and other analytics tools. Marketers also require key insights on the market your business operates in or likely sales projections for a given period.
Machine learning tools can be used to provide this data without the need to conduct the research personally. This improves the likelihood of your marketing team attracting new clients or retaining current ones.
Machine learning is a valuable asset in content creation. A VoIP business may have usable content on a variety of topics. For example, "how does a VoIP phone work?" or "how do IP phones work?"
Using machine learning-generated customer profiles, this type of content could be geared towards new prospective customers interested in digitizing their communications system. With key marketing insights, it's easier for a small business to make decisions that improve its marketing strategies.
Machine learning is also beneficial to small businesses when creating inbound marketing campaigns. It can be used to create targeted marketing material. It is also effective in generating customer profiles and gearing content towards them.
4. Better Customer Experience
The customer experience (CX) is essential to the success of a business. It's even more valuable for smaller businesses. Positive customer experiences lead to higher retention. You will often hear that "happy customers create loyal customers".
By improving CX, you create brand advocates and repeat buyers. You can achieve this using quality data.
Machine learning provides the data required or predicted actions to enhance CX. A key requirement to earning a customer's business is personalization. Customers have individual needs, and it's up to your business to meet them.
It's challenging to discover all your customers' wants and desires, but machine learning tools can be employed to achieve this. These use customer data to create actions tailored to them.
5. Better CRM and Improved Customer Journeys
Sales and support agents need quality information to provide the highest level of service to your customers. Machine learning tools can assist agents by providing information gleaned from customer data.
They can also assist by taking over tasks that don't require human intervention. For example, email lists can be altered based on customer preferences, and chatbots can record conversation information.
Based on customer profiles, CRM tools can assess where a customer sits in your designated customer journey. Machine learning can be employed to complete predictive lead scoring to assess the buying potential of customers.
This enables sales agents to focus on customers who are likely to buy soon, while others can be steered toward re-engagement or earmarked for further marketing campaigns.
6. Better Human Resource and Workforce Management
A business is only as good as the people working for it. For a small business to thrive, it should hire the best talent available. Machine learning cuts down tasks your HR team will need to do manually. With scheduling software, for example, you can handle performance appraisals, interviews, and so on.
Other tools automate candidate response emails, payroll processing, etc. Machine learning thus makes HR tasks much more manageable.
This is valuable in small businesses, as they have a small or non-existent HR department. In SMEs, it's common for managers and senior workers to take over tasks normally designated to H, e.g. candidate interviews.
With the right tools, you can alleviate staff of mundane tasks, allowing them to focus on other issues.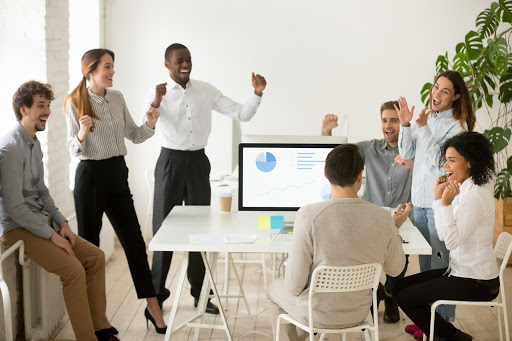 Machine learning tools are also beneficial to a small business in terms of workforce management. It can also be used to reduce employee burnout using workflow automation.
These tools clearly define roles and responsibilities. They can also be used to estimate employee morale. By keeping morale high and workflow smooth, you can ensure higher employee engagement and more productivity.
7. Highlights Security Deficiencies
It's crucial that a business handles its data protection effectively. Today, a vast amount of business-to-customer interactions take place online. Tools collect sensitive customer data that must be kept secure
A data breach can negatively impact your business' finances and reputation. It's challenging for any business to find employable talents that can manage its cybersecurity.
It's expected that there will be 3.5 million cybersecurity jobs on the global job market in 2021. Less than 25% of the candidates applying for cybersecurity jobs are qualified, however.
This challenge can be offset with machine learning tools. You can employ AI tools to perform risk management and monitor suspicious activities and your digital assets. A simple example is the, "Are you a robot?" captcha.
MDM features available in some tools can be highly beneficial to your security efforts. With certain security tools, it's possible for a small business to group monitor devices. You can lockdown or clear data remotely to protect the business from breaches with stolen devices.
By coupling machine learning with some practical local or mobile device management, you can greatly improve your cybersecurity efforts.
Using Machine Learning Tools
A small business can use AI tools to improve many aspects of its operations. Computer intelligence can discover enhancements in key areas that will lead to higher productivity, better security, and more personalized custom content. This will increase the level of trust customers have in your brand and lower the time investment your staff make to remain productive.
Technology is created to make life easier for people, and machine learning is indispensable to a small business looking to grow. Use it to make data-driven decisions that will help your business to reach its maximum potential. Get started today to see results.
Guest Author Bio: Victorio Duran III – RingCentral US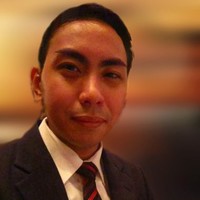 Victorio is the Associate SEO Director at RingCentral, a global leader in cloud-based communications and collaboration solutions. He has over 13 years of extensive involvement on web and digital operations with diverse experience as a web engineer, product manager, and digital marketing strategist.