6 Ways SMBs Can Benefit Through Unified Communications
17/03/2021
1597
1

This post is also available in:



One might assume that due to their small size, SMBs have it easier when it comes to team communication and collaboration across other departments. But that's an oversimplification. While SMBs have less overhead, larger companies often have the tools, technologies, and resources to improve virtual communication. One of these tools, called Unified Communications, is becoming an increasingly popular option for businesses of all sizes. In fact, a reported 70% of teams will rely on a Unified Communications solution for their virtual communication by 2022.
What Is Unified Communications?
Unified Communications, also known as UCaaS, is a business communication and collaboration model hosted in the cloud. It unifies a business' voice, video, team chat, web conferencing, email, and analytics in a single platform. Below is an example of what a UCaaS platform may look like: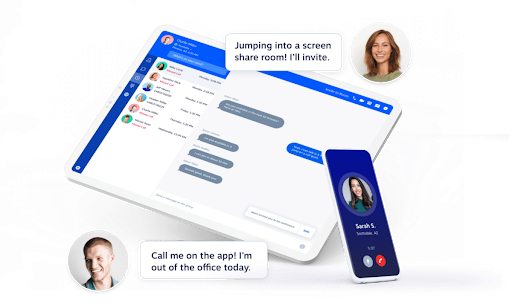 Since UCaaS is hosted in the cloud, it is accessible from anywhere in the world and through a mobile or desktop app. This is especially beneficial if you have a remote or distributed team.
Finally, most UCaaS solutions today integrate with your existing tools, like sales prospecting tools, help desk software, and more. This allows you to unify more of your customer data in a single space.
Why should SMBs switch to Unified Communications?
SMBs benefit from having speed and being agile. In larger organizations, communication and collaboration could be slower due to more project stakeholders. You've heard the phrase, "too many cooks in the kitchen."
But a solution like UCaaS could help level the playing field for SMBs. Below are six ways an SMB could benefit from UCaaS:
1. Streamlined communication
Unified Communications consolidates business communication and collaboration in a single space—no more fishing for information, files, documents, and other multimedia in disparate applications. Everything you need will live in the UCaaS solution.
It replaces the less user-friendly, more legacy tools and technologies you're currently using to stay in contact with your team. UCaaS also makes it easier to switch between phone calls, video calls, chats, and emails seamlessly, which is the core benefit of a streamlined platform.
2. More fluid collaboration
Not only does UCaaS streamline communication, but it also makes collaboration more effective.
Need to share a project or presentation? You can do so over a video call. Want to shoot over a transcript from an earlier video recording or voice call? Send files over email. You're already used to emailing files and sharing them with coworkers. Now you can get it all done in a single unified platform.
What's more? You can still consult with coworkers as quickly via chat, or you can opt to hop on a video call if there are any communication gaps. It's as close as in-person collaboration can get without being in-person, which is great in these days of accelerated remote work.
3. Increased employee productivity
A seamless communication system saves time and reduces frustration by allowing you to contact anybody whenever you need it. In fact, 81% of employees stated that virtual collaboration apps improve their company's overall productivity.
UC solutions allow employees to choose the platform they want to receive calls depending on their schedule, location, and receiver. This means you can choose what mobile or desktop device to communicate on at any given time, enhancing productivity across platforms.
This increases efficiency, as well. Instead of constant back and forth and switching, employees have fewer opportunities to attribute wasted time to poor processes and systems. This means less downtime, too. If your phones go down, not a problem, you can switch to another communication method with ease.
4. Improved customer service
Unified Communications doesn't just help your team; it helps your customers, too. By arming your team with the tools they need to succeed in their roles, they'll be able to provide better support to your customers.
Stay connected with customers in various formats like email, live chat, virtual phone, and even video over a variety of channels.
Plus, with access to virtual phone system features like call routing, call queues, and interactive voice response (IVR), you'll ensure all your customers' needs are addressed without missing important information.
5. Ease of mobility
Since many companies work remotely now or have at least adopted a remote workforce policy, it's crucial to have a communication and collaboration tool that can be used at your standing desk, in a coffee shop, on your phone, and on-the-go.
With UCaaS, your SMB can work wherever (globally) and whenever (in any time zone) because of streamlined communication and collaboration. UC apps even have a feature called team presence, which allows users to set their availability. For example, with team presence, you can see who's online, who's away, who's in a meeting, who's on a lunch break, etc.
6. Reduced communication costs
Budgets are crucial for SMBs. You could desire all the tools and technologies in the world, but if the budget doesn't accommodate, it won't matter.
Fortunately, UC solutions are inexpensive, considering the amount of value you get out of these platforms. Also, don't forget, by going with UCaaS, you'll be eliminating the use for other redundant tools – freeing up more budget for a modern solution.
The other value of Unified Communications? It's hosted in the cloud, which can be game-changing for SMBs still using legacy phone systems. A reported 82% of small businesses surveyed by Microsoft reported cost-savings from moving to the cloud.
How to choose the right UCaaS solution for your SMB
Wondering how to find the right UCaaS solution for your business needs? How will it even fit within your infrastructure? You need to ask these questions before making a decision:
What capabilities do they provide?
Where do my employees work from?
Can existing tools be integrated with UC?
What is the company's reputation?
What quality of customer service do they offer?
How can you compare vendor quotes?
What capabilities do they provide?
To know if a UCaaS provider is right for your business, consider the features they provide. Do they come standard with a basic plan, or do you need to upgrade to get the features you actually need?
Also, as your SMB grows, will that UC solution scale with you? Some solutions are more geared toward smaller businesses, while others are for large organizations.
Where do my employees work from?
Although the entire premise of UC solutions is that you can work from anywhere, and they'll work for you, that's not true for every provider.
For example, some providers only offer service in the U.S., others may only offer service in EMEA, and some provide global coverage. If you have teams distributed throughout the world, you'll need a system to accommodate your business.
Can I integrate my existing tools with UC?
It doesn't matter how great a UC solution is if it can't integrate with the tools you already use, like your CRM, business intelligence, help desk, and more.
If the answer is no, it's not the right solution for your needs. Or, if you're dead set on choosing a particular UC provider, make sure you're willing to change to whatever software and communications solutions they integrate with. Although this could be more cumbersome than helpful, and you may be at odds with your IT team.
What is the company's reputation?
You want to do business with a reputable company, regardless of which tool it is. To find the right solution, read customer reviews on UCaaS platforms to see what people really have to say. Users' opinions and reviews take precedence over a company telling you how great they are.
Beyond user reviews, you should also check to see how often the platform in question regularly updates their software, how they respond to complaints and bugs, and whether they keep their customers up-to-date with their latest developments as they evolve.
What quality of customer service do they offer?
Another important consideration is the quality of customer service the UC solution offers. How quick are they to answer questions and resolve problems? If you have tech issues, can you reach a support agent quickly, or are you bounced around multiple times? What does their maintenance look like? These questions and more are absolutely essential to ask before you take the plunge with a provider.
How to compare the vendor quotes
Finally, make sure you know how to compare vendor quotes. While one UC solution may cost dramatically less money than another, are the two solutions offering you the same thing?
Learn what key differentiators to look for to ensure that the price you're paying is something you're comfortable with and something that covers everything you're looking for in a UC provider. For instance, does their base price include third-party integrations as well, or is it considered an additional cost? This could be a make-or-break deal for an SMB.
Don't forget to check the criteria and fine print on licensing fees, maintenance, and upgrade costs as well, as these hidden costs can creep up over time and end up putting your business in a bad spot.
Final thoughts
Unified Communications can, quite literally, change the way your business communicates and collaborates across teams and with prospects and customers. Knowing this, you're more likely to be thorough in your research for a UC provider.
Before you go with a solution, make sure to go over what capabilities they offer, whether customers actually like their solution, and if the price point fits your business needs. After you've done the footwork, it's time to get started using unified communications for better, more streamlined communicating!
Guest Author Bio: Meenz Nautiyal , Nextiva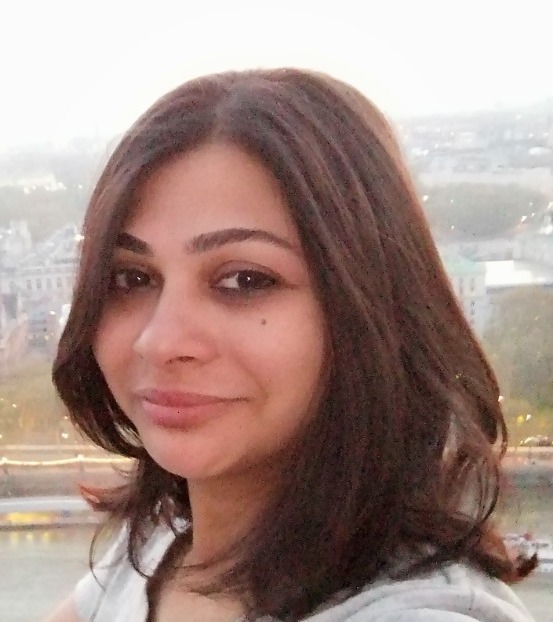 Meenakshi (Meenz) Nautiyal is a Growth Marketer at Nextiva. She has a proven track record of scaling SEO and lead generation for SaaS brands like Outreach.io, VWO, and Freshworks through the last decade. During her free time, you'll find her enrolled or learning a new skill or another.