6 Powerful Video Marketing Tips to Boost Your App Downloads
09/05/2023
886
0

This post is also available in:




Are you struggling to get your mobile app noticed in a sea of competitors? Well, you're not alone. With millions of apps on Google Play and App Store, it can be challenging to establish a core audience that helps your app thrive. That's where video content comes into play as an effective way to showcase your app's features, benefits, and key value proposition in an engaging way, so you can inspire your target audience to download your app. But not all app videos work to generate downloads consistently. 
To promote your app effectively, you need videos that draw from proven strategies developed by experienced video marketing agencies to generate content that prompts people into taking action — and that's what we'll be focusing on today!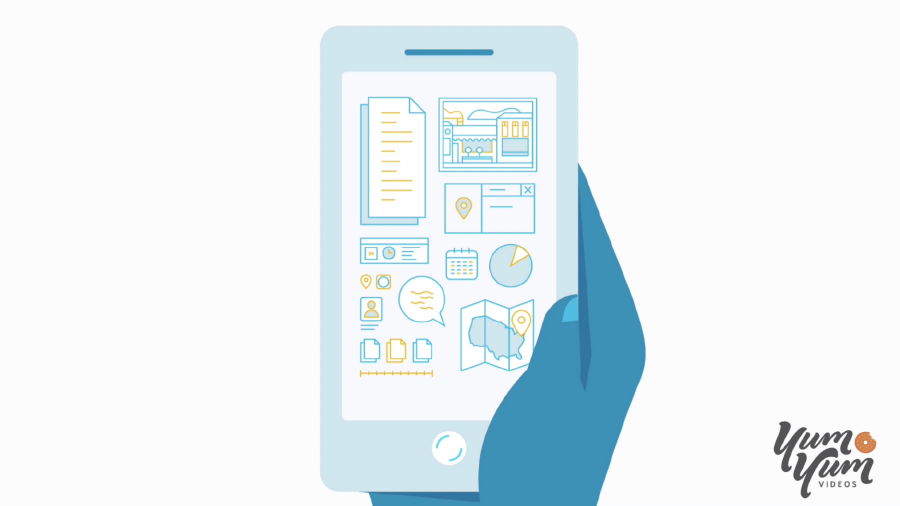 #1 – Fine-tune Your Video Content for App Store Optimization (ASO)
You want your app to be discovered by as many potential users as possible, so optimizing your promotional videos for the app stores is essential. This means using the right keywords and tweaks to have your app's video rank higher in search results.
To start, do some research to find the keywords and phrases your target audiences use concerning the nature of your app download. Then, include these keywords in your video titles, descriptions, and tags, so you can signal search engines to show your app as a potential solution to related search queries. 
Also, give extra attention to your video's thumbnail. That is the first thing users will see when browsing the app store, so you want to ensure your video's thumbnail is attention-grabbing and compels them to click and watch.
Last but certainly not least, ensure your video is top-notch in production quality. That means stunning, crisp visuals, apt sound, and an engaging promotional script that helps your app shine.  
If you do everything right, you will have a video that helps convince viewers to check out your app and a new, optimized avenue by which people can stumble into your app.
For example, PicsArt's App Store includes video content showcasing its features and how it can enhance users' photos. But also notice how the title, description, and metadata of the media attached to the publication include vital keywords the company wants to be associated with their app, like "AI photo" and relevant features like "filters" and "templates".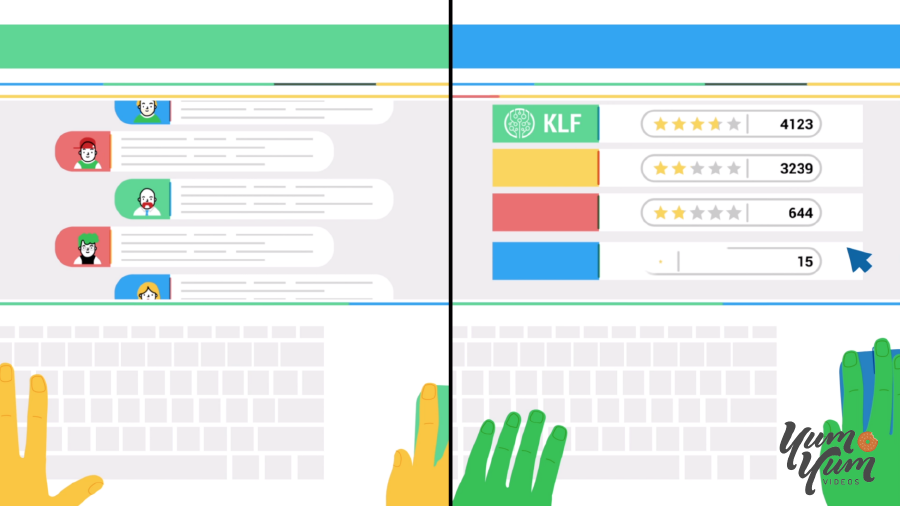 #2 – Utilize the Power of Short-Form Video Platforms
Short-form video platforms like TikTok and upload channels like Instagram Reels are great for showcasing your app's core features and benefits to a massive audience in fun, engaging ways. Short videos won't include everything you have to say about your app, but they can get the ball rolling in getting people talking about what you offer and maybe check it out on their chosen app store.
The key to success on these platforms is to create short, shareable videos that your target audience will want to watch and share with their friends. You also want to make sure your videos provide value to your audience, whether entertaining or educating them, all while putting your brand and app front and center.
Remember that short-form videos live or die by their audience's preferences, depending on the platform you will upload them to. TikTok has a wealth of trends and peculiarities its users have grown fond of, and even Instagram reels have their metrics of what works and what doesn't.
Experiment with different formats and styles to see what gets an encouraging response from your audience. Look at what your competitors are doing in this field, or study how other businesses leverage this short-form content to promote their apps. 
For example, PUBG Mobile uses short, catchy videos that showcase the app's gameplay and encourage downloads, and it has worked well for the company so far.
#3 – Use Explainers to Showcase Your App Core Features
Animated explainer videos give you a fantastic way to showcase your app's features and benefits in an engaging and easy-to-understand manner, using your unique brand identity, graphics, and animation to explain what your app can do for users.
By attaching a great explainer as a companion to your app, you help potential users understand the value that your app can bring to their lives. Still, you also get to use narrative and proven marketing techniques that increase the chances of viewers downloading and using it. 
Given the nature of the style, explainer videos are particularly suited to introduce your app, announce a new exciting feature, or increase your brand awareness by showcasing the most significant problem it solves.
Here are a few tips for creating an excellent app-centric explainer video:
Keep it short and to the point. Focus on the key benefit or feature you want people to associate with your app, which you feel will be most relevant to your target audience. Trying to cram as much information as possible into your app's explainer can be tempting, but avoid falling for that trap. 
A streamlined, visually appealing piece that focuses on one key feature as a capstone will be much more likely to generate interest that translates into downloads.
Short and shareable animated explainer videos of your app can also be a great overall marketing asset for your brand. You can feature them on your app's landing page and share them on social media. 
Lastly, don't be afraid to stretch your creativity and experiment with different animation styles to bring your app to life. The medium is flexible enough to allow for a lot of customization and variety in terms of animation to find something that fits perfectly with your brand and brings your app to life.
#4 – Experiment with Interactive Elements in Your App-related Videos
Interactive elements in marketing videos are becoming increasingly popular among younger audiences and have proven a great way to get potential users excited about products.
The core of interactive videos is to give users a sense of real-time interaction with your brand, and when it comes to app marketing, they can even provide a taste of what it's like to use your app.
There are many different types of interactive marketing videos you can experiment with, such as video quizzes, live Q&As, interactive catalogs, and video polls. You can use them to showcase your app's features, engage your community, and collect valuable user feedback.
Social media platforms are the perfect place to distribute your interactive videos, as most have built-in features to help viewers interact with what they are watching.
At the end of the day, it's all about experimenting with different styles to discover what 'clicks' with your audience. Leverage tools like online video makers and diverse social platforms to try different things and see how it benefits your app's promotional efforts.
#5 – Partner with Niche Content Creators and Influencers on Video Platforms
Video content creators have dedicated followers who trust their opinions and recommendations and usually revolve around a specific niche or interest. By collaborating with them, you can tap into their established audience and increase your app's visibility, even if that collaboration is as simple as sharing your app's video in their channels.
Start by researching content creators related to your niche. Look for experts with a sizable following and lots of engagement on their videos. Reach out to them with a proposal to collaborate on a video that showcases your app and its features or to share content you already have.
Offer something in return, such as a commission or a partnership-based pay, to strengthen your bonds of the collaboration and compensate them for their efforts.
For example, Skillshare regularly partners with popular tech YouTubers, like MKBHD, to have them promote their app. Not only bringing the incredible talent of these content creators aboard but also the curious eyes and ears of their audience.
#6 – Write a User-Centric Script
Writing user-centric scripts is crucial to creating engaging video content, but it is doubly essential in videos promoting an app. 
A user-centric script places the user's needs and desires at the center of the narrative and seamlessly weaves them into the solutions and advantages your app can provide. In short, your app video's script should be written to resonate with the users, speak directly to their interests, and ultimately show them how your app fulfills their needs.
User-centric scripts should turn your app's features into benefits. Rather than simply saying what features it has, the script should communicate how your app will improve the user's life the moment they download it. You can use templates, flow charts, or even copy the structure of videos you like to help you draft the basic layout of your script.
The important thing to remember is that while your app might be front and center in your video, your script should revolve not just around what your app can do but what your app can do for your audience — also, a bit of humor is usually a great addition to make most app videos more approachable 😉
Look at the excellent example of Duolingo's video introducing their new 'push' feature to get a sense of what that looks like.
The Takeaway
Video marketing can be a powerful tool to make your app accessible to its relevant audience and prompt them to download… but not all videos work the same!
By utilizing the strategies and types of content we just went over, you can create a successful video marketing strategy that drives app downloads and builds brand awareness.
So, what are you waiting for? Time to take some of these tips and start using them to improve your app's video marketing push. You won't regret the results!
Guest Author Bio Victor Blasco: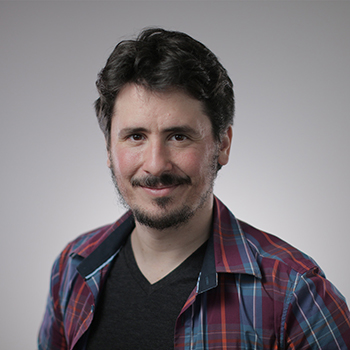 Victor Blasco is a digital marketing expert, Co-Founder and CEO of Yum Yum Videos and Yum Yum Digital. Connect with him on LinkedIn and Twitter.