5 Time-Saving Tips for Beauty and Hair Salon Owners
31/01/2019
1591
4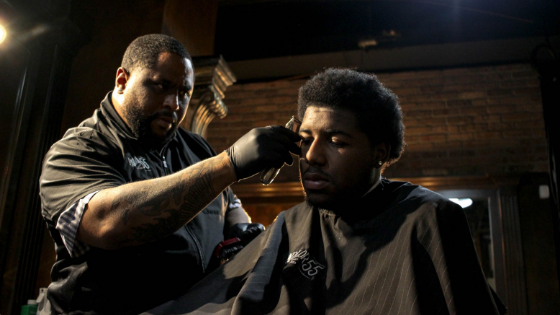 This post is also available in:



Running a successful salon is not as simple as it may seem at first glance. As a business owner, you have to juggle many different priorities and it is easy to overlook the nitty-gritty when you are distracted and in over your head. Across the industry, we can see poor planning and mismanagement spelling doom for entrepreneurs chasing big dreams and ambitions.
But, fortunately, many others have been where you are now and they came on top. Namely, successful owners are well aware that time is one of the most valuable commodities they possess and that wasting it is not an option. Maximizing it, however, has a profound impact on revenue and profit margins.
So, it is time to build smart, time-saving habits into your operations: here is a guide on how to make your salon successful and gain a powerful edge.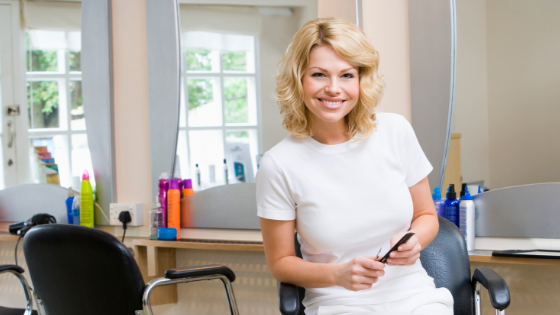 Get back to time management basics
Right off the bat, I have some good news: there is no shortage of excellent time management ideas and strategies to explore. One of the most important things is to plan weekly and monthly activities ahead of time. This kind of forethought allows you to meet deadlines, avoid having to constantly put out unexpected fires, and deal with pressure without losing your sanity.
Secondly, you need to ditch multi-tasking. It has been proven that this practice does more harm and good because it forces your brain to constantly switch back and forth between assignments. Along the similar lines, try to minimize the number of interruptions such as phone non-business-related notifications and phone calls.
Instead of coping with these productivity killers, you are better off focusing just on the task at hand and trying to tackle similar tasks in blocks (clusters). You will feel less overwhelmed and drained. Just remember to remain flexible and always adapt upon learning what works and what does not. You should be able to run a salon much more efficiently than before.
Refine work patterns and activities
One of the defining habits of successful salon owners (who are an amazing treasury of entrepreneurial wisdom) is their ability to stay organized despite all the unpredictability and complexity. They are not afraid to take a pause and reconsider their ways. You might want to do the same and take a good look at the existing work patterns.
Based on the insights, reshuffle the tasks, prioritizing them in order of urgency and importance. Mark the tasks only you can complete and identify activities that do not add value to your operations. For instance, meetings are one of the most notorious time wasters in the business world. So, feel free to either cut down their time or reduce their frequency.
Apart from that, see if services and treatments you offer take more time than they need to. The optimal length of a spa treatment is a subject of heated debate and most technicians aim for a 60-75 minutes range. What you should note is that even few-minute differences quickly add up and amount to big savings down the road. Therefore, make an effort to streamline the workflow and free up more time for pressing matters.
Foster strong teamwork
You may be the beating heart and soul of your beauty and hair salon, but you should not get caught up in one dangerous trap: trying to take care of everything yourself. In other words, it is a futile pursuit to act as an expert in every field related to managing a successful salon business. In fact, you have to realize that your team is the glue that holds your operation together.
Having extra support staff members can be a true life-savior. They can do things like removing the laundry, answering questions, closing sales, or escorting guests.  Similarly, you should not hesitate to hire hourly helpers and technicians for front desk customer support and other tasks. With extra hands on deck, you should be able to improve retail-to-service and rebooking ratios.
Just make sure to invest time and thought in recruitment policy and have a set of interview questions ready. Likewise, prepare employee induction, operations, and department manuals to enable newcomers to hit the ground running. These efforts will pay dividends later and allow you to delegate tasks and responsibilities to trusted employees fuss-free.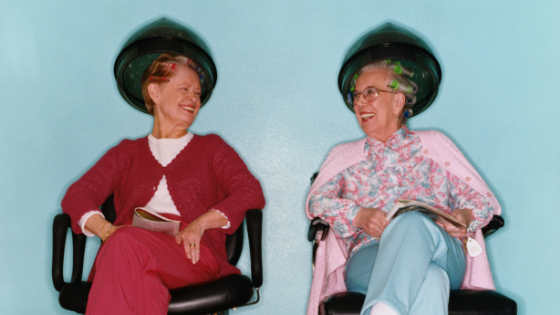 Select the right tools of the trade
You are in an industry that has always hinged on the ability to make appointments. But, with the tech boom of recent years, you have to take into account that a lot has changed. The old fashioned way of handling appointments with pen and paper has little value other than nostalgia. So, it would be wise to get with the times and enlist some tech assistance.
Take the example of Simplybook.me, an easy-to-implement system for online bookings and confirmations. You can set up your mobile-friendly and personalized website without any coding and receive automatic email and SMS reminders whenever an appointment is booked, canceled or rescheduled. Try it now, create a beauty landing page, and see the results for yourself!  
Of course, there are many other internet and cloud-based tools that make jobs such as accounting and inventory management a breeze. They automatically track your expenses, revenue, and items in stock, sparing you the strenuous manual work. Time saved here can be used to improve and personalize the service in the salon. So, do not wait too long to tap into business automation and make your life as a salon owner much easier.
Do marketing the smart way
Marketing is one of the most overlooked and misunderstood aspects of running a salon business. More often than not, it tends to consume way too much money and time. Well, it does not have to be that way, you know. Nowadays, you can take advantage of various cost-effective channels and tactics and make your salon successful and popular.
But, before you start bombarding people with sales pitches, embrace a different approach. Look beyond self-promotion and offer real value to clients. Be more personal and encourage word-of-mouth promotion, which is a major marketing vehicle for beauty and hair salons. You can also ask the customers for testimonials and display them on your website/social media pages.
Speaking of which, stay in touch with your followers online and keep them up to date with the latest promotions, offers, and novelties. Dedicate a bit of time every day to networking and share valuable content. Target those who are likely to become repeat customers, your chief source of revenue. At the same time, try not to neglect customer acquisition, another profit mainstay.
Conclusion
To run a successful salon, one has to face a complex matrix of tasks and challenges. The main problem is that there are only so many hours in a workday and countless calls on your time. So, it is clear that you cannot afford to take time for granted.  In fact, you need to get your priorities straight and examine current business processes.
Seek versatile tech tools and platforms to fine-tune operations and move things off your plate. Rely on efficiency tips and make educated business decisions. Work in dedicated tasks blocks and keep distractions that ruin daily plans at bay. Get the word out using inexpensive marketing avenues and stay in full control of what is going in and around your beauty and hair salon.
Ultimately, you will be able to get more things done every day and make strides towards set business goals.