4 Tips to Help You Choose The Perfect Payment Gateway Provider
19/05/2022
1146
0

This post is also available in:




Deciding on the best payment gateway provider for your eCommerce business can make or break your sales success.
To keep up with the fierce competition, offering your customers the simplest and most secure way to pay by streamlining payment options is crucial. The right payment gateway for your business dictates the currencies you can accept, the transaction fee, the payment methods, and how fast the money lands in your merchant account.
Coming up are four helpful tips to help your business choose the perfect payment gateway provider, which will allow you to get on with the important job of running your business.
How Payment Gateways Work
What are payment gateways, anyway?

Payment gateways are applications that enable an online store to request payments from customers securely. It uses security protocols and encryption to pass the transaction data safely, and the data is transferred from websites, mobile devices, or applications to payment processors or banks. Additionally, a good practice is not to open the email notifications you receive with a sketchy-looking HTML email template. Payment gateways facilitate customer payments from bank accounts, credit or debit cards, gift cards, or online wallets.
From the moment a customer clicks 'order', a payment gateway provider takes over.
Your payment gateway:
Verifies each customer's billing information.
Authenticates funds for each customer's payment method.
Approves payment requests for your store to issue a confirmation number.
Image Created by Writer
Amazon Payments, Stripe, and PayPal are recognized examples of payment gateways.
When you're discussing different payment gateway providers with your finance team, it's helpful to think about the following questions concerning your business needs:
How much will the service cost?
Which features do they provide?
What are their fraud security protocols?
Is it necessary to set up a merchant account?
Does the payment gateway support the online store's country?
3 Types of Payment Gateways
There are typically three types of payment gateways:
1. Redirects (also known as hosted)
An example of a redirect payment gateway is Paypal, where the customer is navigated to another site to complete their purchase. Redirect payment gateways provide high levels of security and fraud protection services; however, due to external factors, your business isn't in control of the checkout process.
2. Self-hosted
Stripe works as a self-hosted solution. A customer's purchase is completed through your website, but the back end of Stripe takes care of the payment processing. Your customer's payment details are collected on your website, then encrypted and submitted to the third-party payment gateway for authorization. In this instance, the checkout process is typically faster, and your business controls the payment experience. A disadvantage of a self-hosted option is the lack of technical support in the event of mishaps.
3. API-hosted (on-site payments)
With API-hosted payment gateways, checkout and payment processing for the customer all work through your system. You're in complete control of the payment experience using on-site online payments and can customize it according to your business's preferences.
Bear in mind that you'll need to take care of security factors such as SSL certification and compliance with an API-hosted gateway provider.
An on-site payment solution makes it simpler for your business to use customer experience analytics tools to ascertain how happy your customers are with your company's checkout process.
Merchant Account or Not?
You'll need to decide whether to go down the merchant account route, depending on the payment gateway provider you choose. A merchant account is a holding account that collects information about payment transactions. Merchant accounts typically provide an extra security layer and funds management for both your business and your customers.
In times gone by, there was a requirement for a business merchant account to support a payment gateway, but now that's not the case. Funds can be drawn directly from customers' bank or credit cards, validated, and deposited into your business account. Just watch out for higher processing fees for services offered by providers without the need for a merchant account.
Pro tip: If you decide to set up a merchant account, you'll need a bank that provides merchant accounts and allow around six weeks for final set-up.
Choosing a Payment Gateway Provider
The following elements are what you'll need to consider:
Pricing
Pricing can vary wildly for payment gateway providers, as you must take into account transaction fees, volumes, setup fees, merchant account setup, and the gateway's fee structure. Expect to pay around 2.9% + $0.30 per transaction for transaction fees. However, currency conversion fees can vary.
Transaction Limits
Just as video conferencing software limits users, payment gateway providers set transaction limits as a minimum and maximum amount. In addition, some gateway providers stipulate daily or monthly transaction limits.
Mobile Payments
Accepting Apple Pay or Google Pay requires a different payment method. Because mobile payments have their own tokenization process, they factor as a separate method in all payment gateway services. If your business needs to support mobile payments, compare providers to see whether they accept mobile wallets and, if so, which ones.
Another factor to bear in mind with mobile payments is that you must offer an adaptable checkout experience that works on different mobile devices and is optimized for the mobile shopping experience. Offering your customers their preferred way to pay helps to reduce customer churn.
Compatibility
If you intend to purchase payment software separately from your business's merchant provider, it's essential to integrate the two elements. It's also worth looking into your eCommerce platform integration options, too, if you encounter limitations.
Scalability
The gateway provider you choose must have the flexibility to grow as your business scales. The more payment options you can offer your customers, the better.
Recurring Billing
Subscription-based services run on a recurring payment model, so if your website offers subscriptions, ensure that your payment gateway provider supports automatic billing. The last thing you want is for customers to renew their subscriptions manually, so choose a provider that has undertaken different types of web services testing to fulfill your needs.
Features
Consider the features your business needs from a payment gateway provider. Do you handle international payments? If so, your payment gateway must provide a global solution that accepts international credit cards, bank accounts, and different currencies.
Support
Think about the level of support your business will require from your payment gateway provider. Some providers offer live technical support, and others work on a ticketing system for support inquiries. The support option you choose depends on your business's in-house technical capabilities.
Examples of Payment Gateway Providers
The following are some examples of frequently used gateway providers. Ultimately, your choice will hinge on your business's size, industry, and customer base.
Ideal for Small Businesses and Startups

Shopify Payments

Based on the popular eCommerce platform, Shopify Payments provides its own payment gateway for customers. Expect to pay around $29 per month for a starting plan.

WooCommerce Payments

Acting as a plugin for WordPress sites, WooCommerce Payments converts into an eCommerce platform. There are currently no monthly fees to use WooCommerce Payments.
Good for Established eCommerce Businesses

PayPal
Suitable for low-volume businesses, PayPal offers predictable flat-rate pricing and an all-in-one payments system. PayPal's processing fees are currently 2.9%, with an additional $0.30 per transaction. PayPal is ideal for international businesses, as it accepts 26 different currencies in over 200 markets.
Stripe
Stripe offers businesses the flexibility to customize their platform with adaptable APIs, and it is excellent for subscription-based firms with a robust recurring payment model. Currently, Stripe charges around 2.9% with an additional $0.30 per transaction.
Braintree
Braintree is a PayPal service founded in 2012. Typically, Braintree charges a 2.9% transaction fee plus $0.30 per transaction, while also offering multi-currency options and plenty of extensive integrations.

Apple Pay
Focusing on customers preferring to pay via electronic wallets, Apple Pay enables merchants to handle payments with customers using Face and Touch ID. Apple Pay's processing fees default at 3% with no additional fees for merchant accounts.
Worldpay
Providing excellent security features, Worldpay is aimed at high-volume merchants that are considered low-risk businesses to meet the criteria for merchant account connections. Worldpay currently charges a typical 2.9% transaction fee plus $0.30 per transaction.
Choosing the Perfect Payment Gateway Provider for Your Business
Most payment gateway providers offer demos on their websites or will show you a demo on request. This is an excellent way to understand how the payment process will function for your business model, what screens your customers will view, and what information will be requested from them. Real-time analytics help your business determine what functionalities your customers prefer, so take the time to gather this valuable user data.
Regardless of the payment gateway provider you choose, it's good practice to allow for a 'Guest' checkout option for your customers. 18% of US shoppers abandoned online shopping carts because the checkout process was too long or complicated. This includes creating a customer account, which often acts as a barrier to the purchase procedure.
Choosing the perfect payment gateway provider will positively impact your brand, customers, and overall eCommerce business's bottom line.
Guest Author Bio: Severine Hierso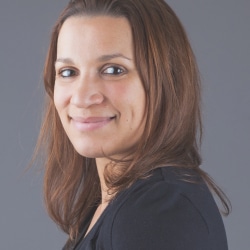 Severine Hierso is EMEA Senior Product Marketing Manager for RingCentral Office, the leader in cloud communications solutions, and is passionate about creating value, differentiation, and messaging, ensuring a better experience for customers and partners. She has gained extensive international Product Marketing, Market Research, Sales Enablement, and Business development experience across SaaS, Telecommunications, Video Conferencing, and Technology sectors within companies such as Sony, Cisco, Cogeco Peer 1, and Dimension Data/NTT. She has also written great articles for sites such as Covideo and Recruiterflow.