10 tips to get more bookings on your website
25/10/2018
5148
3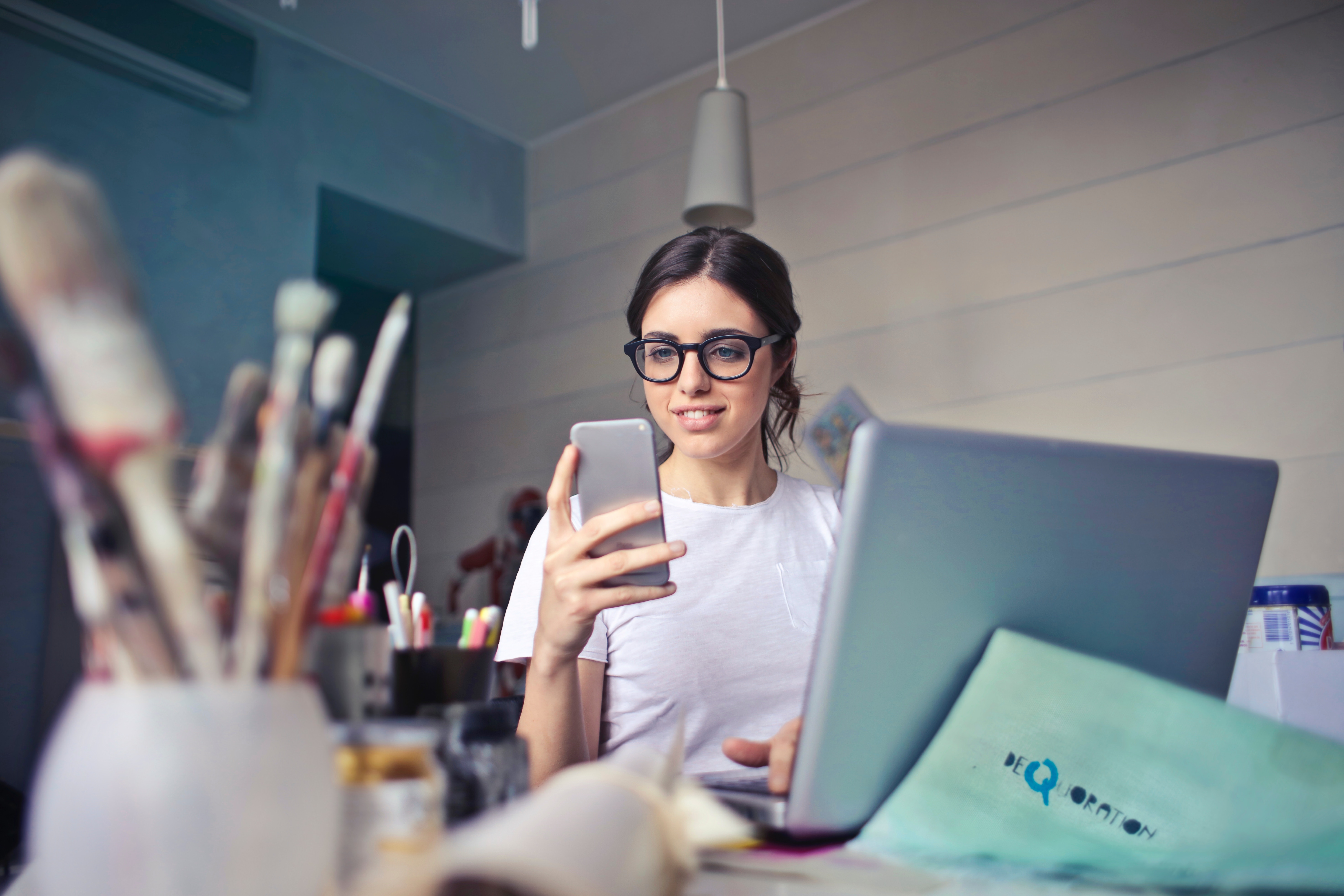 This post is also available in:



Letting your customers book online does not just increase sales but also reduce no-shows and increases customer lifetime value. According to GetApp's research, 70% of people prefer scheduling appointments online over other methods and a part of them do so outside of business hours. So it's no surprise that our users increased their bookings by 28% on average using our appointment scheduling software. A beautiful design for your booking website is a good start. Here are some more ways to get more bookings on your website.
Make sure Google knows you exist!
Most people search for businesses via Google, so it´s crucial that your business shows up when people are looking locally for services that you provide.  Today Google usually shows on top a map of local businesses, and that is where you want to be.  Make sure your business in listed on Google My Business and add the link to your own website or your SimplyBook.me booking website. We truly recommend using images as well as it enhances your business appeal.
Include a Call-to-Action
A CTA compels your visitors to take action. Trigger your customers to schedule an appointment online by simply adding a "Book Now" button on your Website.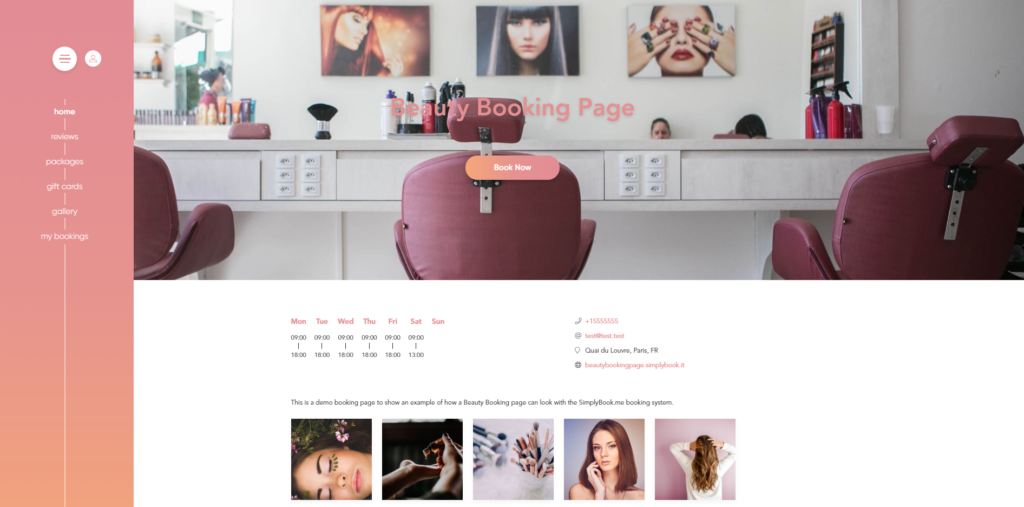 Social Media – Embed your scheduling page
Use social media to get more bookings on your website. Promote your booking website on your Facebook profile, showcase your Instagram posts on your booking page, and encourage your customers to post the results of your services on their pages. In addition, make it easy for your customers to share your content by adding share buttons on your website.
List your business on Yelp and other directories
Yelp is an online directory where people can find your business and add reviews.  You can add your business to Yelp through this link and make sure that you add a link to your SimplyBook.me booking website.  Explore other relevant directories and add your business there too, it will also help you to rank higher in search engines!
Get your booking website link to your customers
Let your clients know that you have a booking website where they can book your services 24/7, you can even offer them some discounts when paying online to get them into the habit.  So how do you let them know that you have a booking website? Here are a few tips:
Send your client mailing list a link to your booking website, if you need any help with that, see this help center article about how to import client lists.
Include your business website link on your business cards, and distribute them whenever your clients pay for your services.
Record a voicemail message which tells people that you have an online booking platform available
Post a sign on your store front to inform clients that they can schedule an appointment online.
Use Images
People are 65% more likely to remember information when it's paired with visuals and Visually appealing images can tempt your customers to book directly on your website. You can create your own or find tons of beautiful free stock photos online.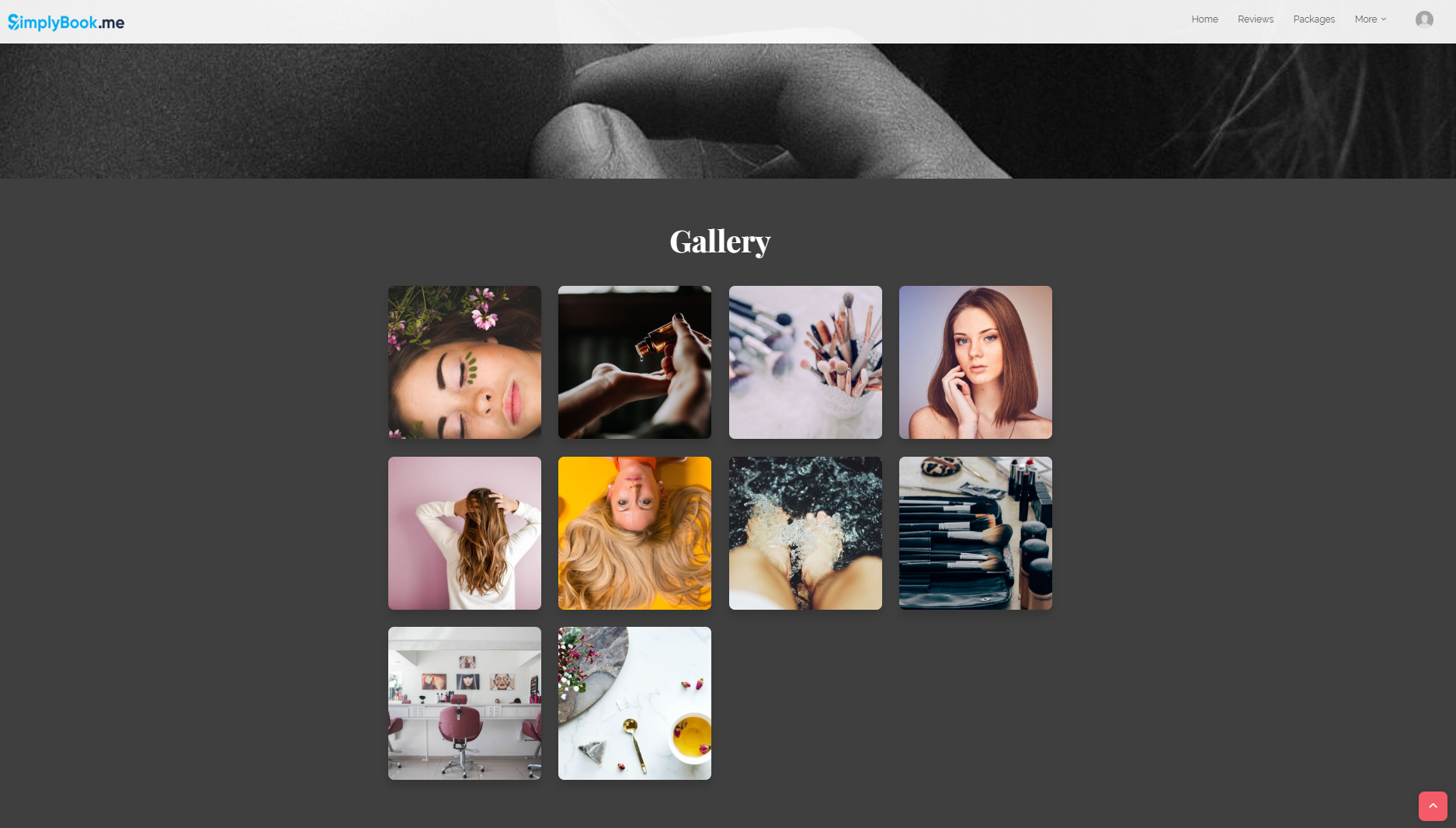 Use Social Proof to get more bookings on your website
Ask clients for feedback and publish their reviews on your booking site. You can do this by sending emails with feedback request forms after they have received your services. Another good example of social proof is to get your customers to post about your services for you. For example, you can ask for them to share their new hairstyle on their social pages and tag your brand. Using social proof to get more online bookings works so well because people tend to trust service providers and products more if others are positive about it.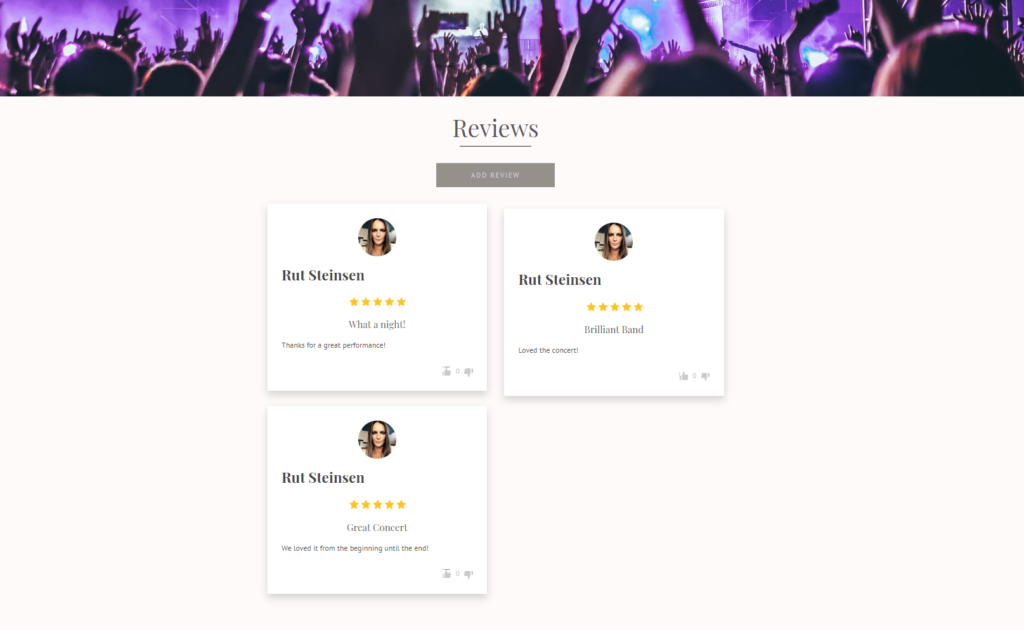 Make it easy to pay online
By providing multiple methods of payment for your clients, you'll make it easy for your customers to book on your website. You definitely don't have to provide every possible option but rather try to find out which ones are mostly used in your area and for the services you provide.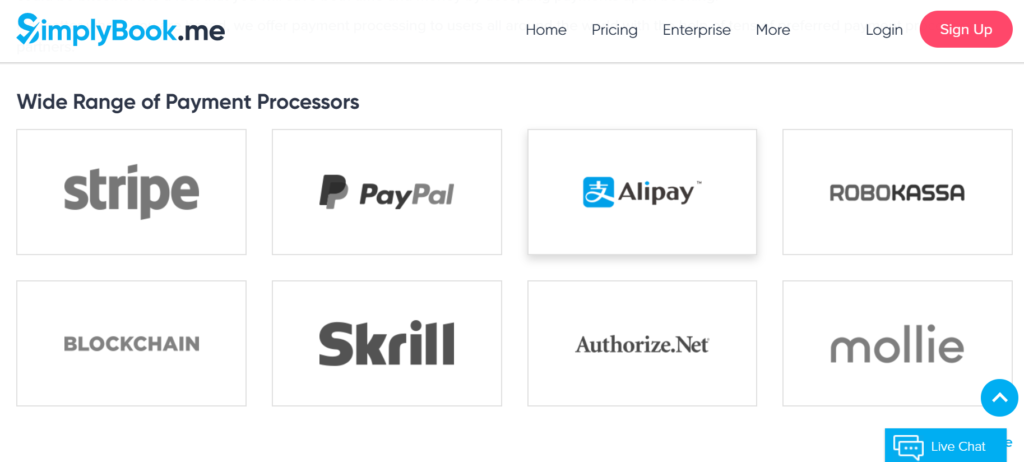 Send follow-ups and reminders
According to the GetApp survey, 60% of respondents would be less likely to miss an appointment if they got an SMS reminder 2 days before. Sending reminders is not just a great way to ensure fewer no-shows. Do you provide services which people can use on a regular basis? Sending follow-ups and reminders by email or text encourages customers to come back for their next service.
Offer a Loyalty Program or subscription
Another way to get your clients to get more bookings on your website on a recurring basis is to offer discounts or other benefits by creating memberships. You can reward your customers with for their next booking, offer subscriptions, or let only members book specific services.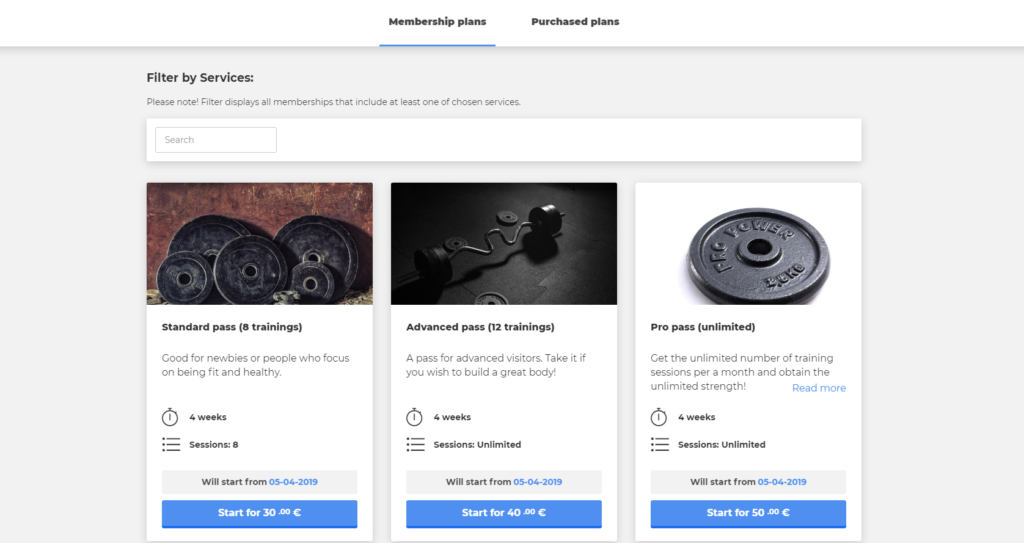 Discounts and Promotions
For special days and holidays, you can offer your clients discounts or promotions. For example a Black Friday sale, lower rates for bookings in a low season, and special offers for birthdays (if you store this information). Do you want to encourage your customers to book online in order to reduce the time spent on phone calls or answering emails? Try offering discounts for bookings made on your booking website versus on the phone.
Did you know you can integrate email automation with our booking software?
Create more content for more bookings on your website
One way to do this is by creating trust adding more pages with more information about your company and services. Another good way to get more bookings on your website is to start blogging. This will take a little bit more time and effort but if you are able to create valuable content for your customers, they will keep coming back to you.

Our appointment scheduling system offers all these features and more.