10 Digital Marketing Tips for Law Firms
02/02/2023
643
0

This post is also available in:




Every modern business requires solid digital marketing. The same goes for law firms. Besides being a tycoon of legal information, every law firm must market itself digitally. Digital marketing for law firms has become very important in this era. Since most of the population is scrolling the internet for almost every service, your law firm must showcase its services effectively. 
The market is full of law firms, so it takes work to stand out. For this reason, the best digital marketing practices can give you the desired outcomes. At this point, all you need is the following 10 digital marketing tips for law firms to highlight your knowledge and values: 
1. Analyze Competition on Social Media
Social media is a powerful tool for many firms. It gives you a platform to highlight your services to a big audience. 
Before you start with your campaign, learn what the market for law firms on digital platforms is. This will give you an insight into unique ideas to market your services. You can begin with 101 social media marketing tips and develop your social media platform to offer legal services. 
2. Building a Strong Website
A robust website supports effective digital marketing. Your website presents all your services to the target audience. So, your website is a great tool to win more clients. Most law firms offer similar legal services but market them differently.
A strong website helps firms to be unique in the market. Different parts of your website can provide reliable and accessible information. This way, you can build a remarkable reputation in the digital space.
3. Adopt the Best Optimization Practices
Search Engine Optimization tools help you attract clients online. The potential client will easily find your business using the right keywords on the website. It means you must identify the most common keywords used to search for legal services online. 
Sometimes, SEO can do wonders for online service providers. The optimization includes categorization, navigation strategies, and developing relevant content. SEO strategy is most effective for successful digital marketing. 
4. Build Unique Content
Users looking for information on legal issues regarding online law services. Publishing informative content can help market your firm. This way, you can attain an authoritative position on digital media.
Note that the content you publish should be authentic and valuable. The client must trust you with their legal problems. Also, you can creatively share the content on social media channels. 
5. Presence on Social Media
Social media platforms such as Facebook, Instagram, and Twitter have many users. Such platforms are useful tools to market your law firm digitally. Since you can reach a great audience, these platforms will help you sell your services efficiently. 
Most social media platforms help with swift communication with clients. For any queries or services, your clients can easily access your support. Clear communication can build trust with your clients on social media.
6. Optimize Google Page
Consistency is vital for the successful digital marketing of your law firm. Your website has a crucial role in digital marketing. Most firms fail to excel in digital media because they do not optimize their site consistently.
Publishing relevant posts on your website can optimize your google site. Also, your website must provide all the necessary information about your firm and its services. This may include addresses, contacts, live chat, legal information, etc. 
7. User-Friendly Interface
A user-friendly interface helps a client reach you easily. Also, the content on the website must be clear and precise. Besides, easy navigation is another important factor of a user-friendly interface. 
Sometimes, crowded information discourages users from revisiting your site. This way, you can lose your potential clients. So, a user-friendly interface is a must for an effective digital marketing strategy. 
Make sure every content you create guides users to a reasonable next step. Whether calling, sending an email, scheduling a consultation, or simply subscribing to your newsletter, every click should bring the user a satisfying experience.
8. Publish A blog
If you have not thought about publishing a blog, start right now! A law firm needs to be a knowledge lover. This tip helps you make a good reputation among other law firms. Some valuable content on your blog will help your clients be convinced about your services.
An excellent blog for your law firm means that you want to engage your client. You can showcase your talented lawyers, legal stories, helpful information, and much more to be more welcoming. You can cover various relevant topics on your blog in a creative way. 
9. Audio/Visual Content is a Must!
As a law firm, you might get stuck in legal knowledge only. But digital marketing helps you be free of limits! You must create audio/visual content for digital marketing. Content in the form of images and videos can engage clients more efficiently. 
Also, this content is useful to convey your campaigns effectively. Videos on marketing websites are becoming more popular day by day. Audio/visual content can remarkably increase client engagement on social media platforms.  
10. Get Expert Advice
Don't think twice before you seek help from experts. Digital Marketing can be daunting for lawyers but not for professional digital marketers. Many law firms are hiring digital marketers for better marketing.
Besides, these digital marketing firms help you channel your services effectively. Identifying the target audience and understanding their demands can be challenging. Digital marketing experts allow you to track your audience reach. 
Key Takeaways
Most service providers find their customers online. Due to increasing digital engagements, law firms are going online. So, you need to follow effective digital marketing practices for your firm. Every law firm has its own marketing goals. 
Although all of the mentioned tips can be effective, it depends on individual marketing goals. Identifying the tips that work best for your law firm is crucial. Additionally, measuring your marketing input is also essential. Doing so lets you see which marketing strategy works best for your law firm. 
Seeing all the different digital marketing techniques available for law firms can be overwhelming. But another way to look at it is to see all the possibilities. You can achieve remarkable outcomes by taking your digital marketing strategy to the next level.
---
Guest Author Bio: Muhammad Shoaib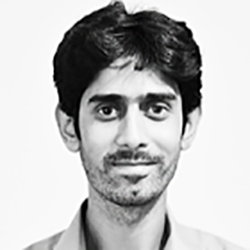 Muhammad Shoaib provides ghostwriting and copywriting services. His educational background in the technical field and business studies helps him in tackling topics ranging from career and business productivity to web development and digital marketing. He occasionally writes articles for Islamic Finder.