Tennishöllin, Iceland – Case Study of a Tennis Entrepreneur
14/09/2022
1763
0
This post is also available in:

We love hearing about how our users employ the SimplyBook.me system. For a company that really wrings every last drop of functionality from the system, we could look no further than Tennishöllin in the Kópavogur (nr Reykjavik) area of Iceland. If you don't understand Icelandic, it's not a problem; Tennishöllin literally means The Tennis Hall. Moreover, it is the only tennis facility in Iceland that offers indoor courts.
Tennishöllin is both a Tennis facility and club offering five indoor courts, two padel courts and three outdoor courts. With hundreds of members ranging from 4 years old to 75 and upward, they welcome kids sports clubs from around the area for training sessions, adults with fixed hourly sessions, adult groups with a coach, and of course, anyone who wants to rent a court on an ad hoc hourly basis.
They've been using SimplyBook.me for over two years and offer both membership and one-off court rentals via the system.
The Interview – Getting some insight into the workings of Tennishöllin
The owner and founder, Jonas, took some time to speak to Rut, our CEO, while she was in Iceland. It's fantastic when you can get a face-to-face meeting and see just how the business operates and uses the system.
A Little History of Tennishöllin
It's good to find out the origins and motivations behind a business venture because it's very inspiring to see how someone can turn their passion into a profitable business.
Why did you decide to go into the Tennis business?
I have always been in love with the sport since I trained in tennis myself when I was younger. Then I started to work for a sports club called Sporthusid in 1996, which had two indoor courts. I worked there for a few years, saw the opportunity to run things better and started to think about opening my own Tennis facilities.
When did you open Tennishöllin?
We started planning in 2005, and in 2007 we opened the first single-purpose Tennis hall in Iceland with three indoor and three outdoor courts. A few years later, the courts were always booked-up, so we started planning an expansion.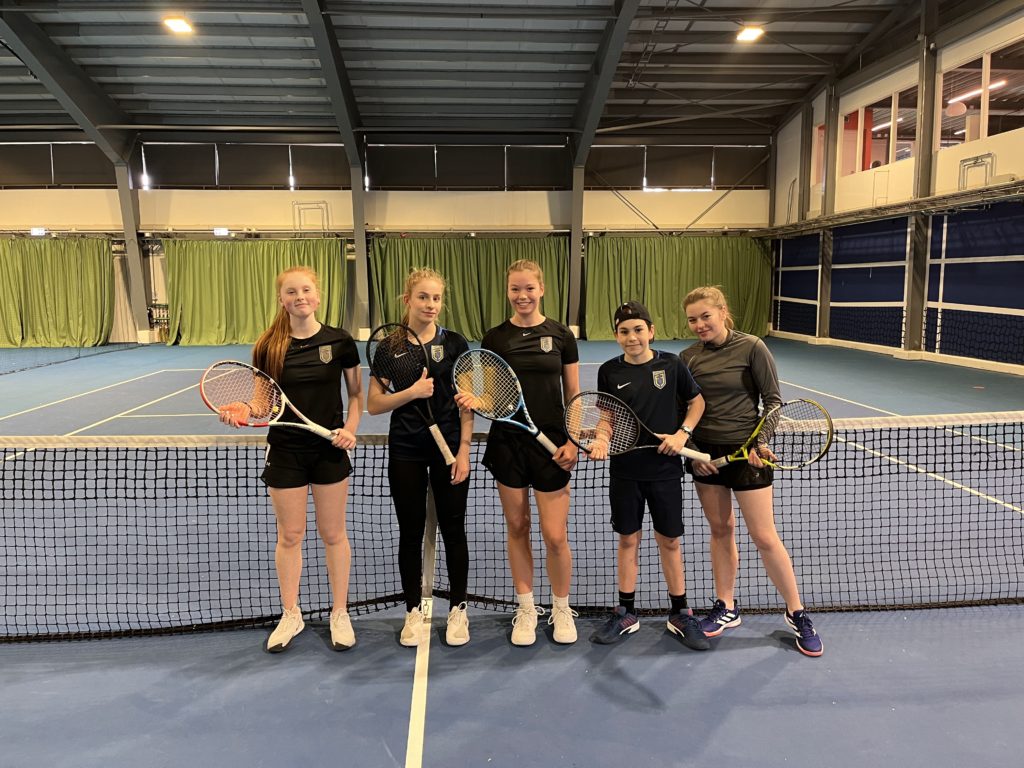 So in 2019, we opened a new and improved Tennis Hall. This new Tennis Hall now includes five indoor courts, three outdoor courts, two padel courts, ping pong facilities, lovely changing rooms and last but not least a large social area where people can come together and watch tennis and order food and drink. The new Tennishöllin has completely changed the tennis scene in Iceland, and we've created this lovely, friendly club atmosphere.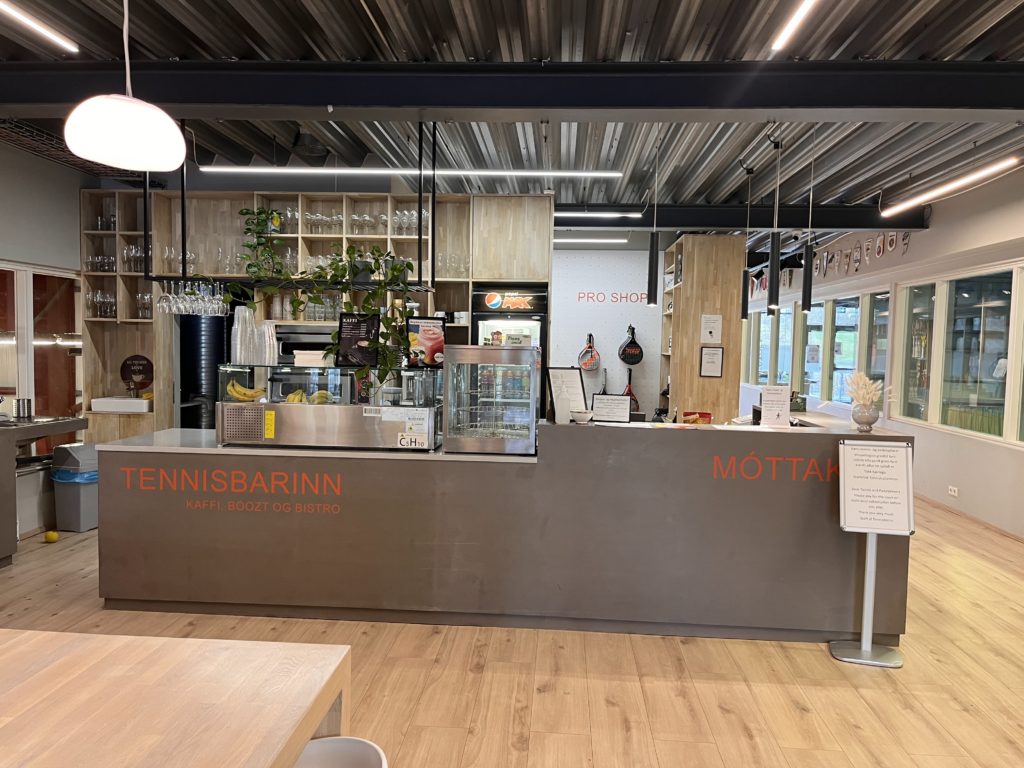 The Challenges Involved in Running a Tennis Hall
Let's be honest, turning a passion into a business isn't easy for everyone. While Tennishöllin has the cachet of being the only dedicated tennis facility with indoor courts, they still need to face some challenging organisational and administrative obstacles.
What are the main challenges with running a tennis club and owning a tennis facility?
The main challenge is to manage everything. Managing the coaches, the court rentals, the clients, the service, the food and drink sales and everything else. With the club being as big as it is, it is a lot of work to make everything run smoothly.
Why did you start looking for booking software?
We started looking because it was becoming too much work to organise all booking reservations via the phone. We didn't have an overview of our clients, and it was harder to charge them.
The Clientele.
Sometimes you can tell who a primary target audience is, and other times it isn't easy to pinpoint. Design elements and appearance can be used to make a stronger impact on a specific target clientele.
Who are your target clients?
Virtually everybody – as long as they can hold a racquet and run. We have kids from the age of 4 playing tennis, and we also have a group of men and women 75+, and everyone in between.
How do you mainly market the business?
We mainly use Facebook to promote training for kids and lessons for adults. Sometimes, we also send out flyers to advertise summer camps for children before the summer break.
Do you get a lot of repeat customers?
Yes, we have a lot of clients who've had their fixed hourly tennis sessions for years.
Does Tennishöllin offer loyalty programs?
We offer the possibility to always book at a fixed time, and then we provide lunch discounts if you buy a pack of 10 lunches (which are fantastic because a master chef prepares them)!
Who is the most famous client you've had?
Well, we have had a few tennis stars coming here to Iceland. We got Bjorn Borg recently, and then two years ago, Stefanos Tsitsipas came here unexpectedly to take a peek at the kids' training. It was really nice of him, and it gave the kids a lot of encouragement to see a tennis role model like that.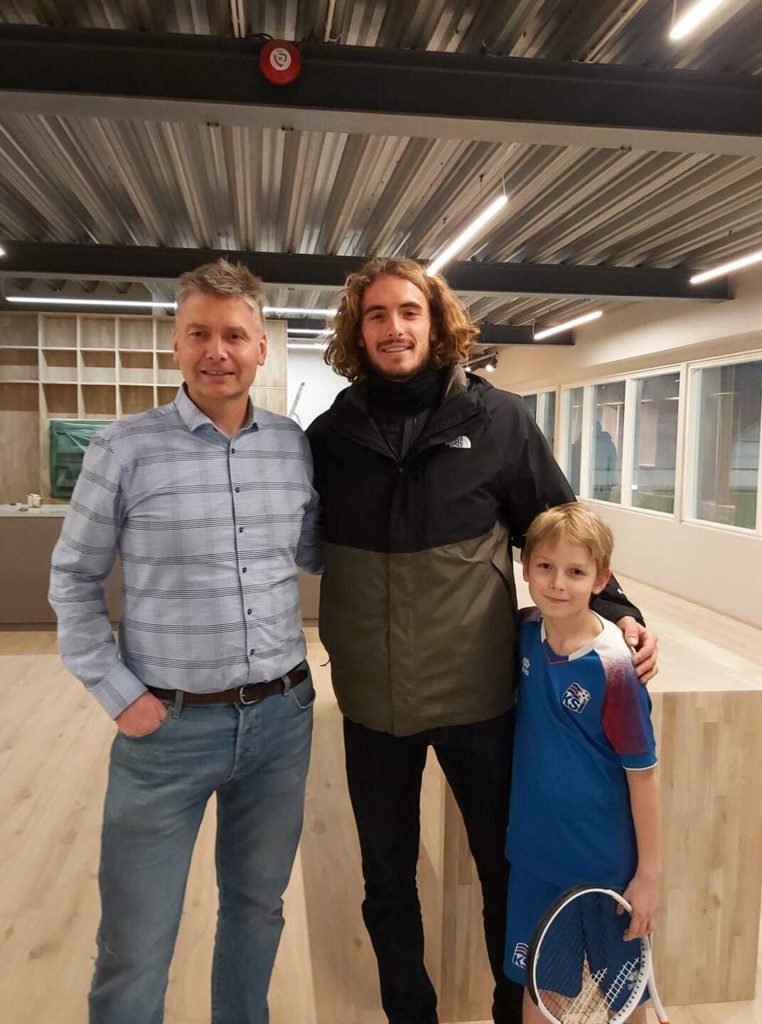 Finding a Booking System
There are many booking systems on the market, so it's vital for us to find out what differentiates us from the rest.
Why did you go with SimplyBook.me, and when did you start to use it?
We did take a look at a few systems in the beginning, but after looking into SimplyBook.me, it proved to be the most versatile system, which is what we needed for a tennis club like ours.
Did you find it easy to implement at the time?
Well, we bought the setup help as our needs were quite complicated, and we didn't regret that! Victoria set the system up for us in no time and then taught us how to use it, so the process was very simple.
What percentage of your bookings go through the booking website vs the reception desk?
We have both fixed hours and then single hours that people can book with short notice. The designated hours are defined for a whole semester. However, most single, one-off bookings are now scheduled by clients via SimplyBook.me Thankfully! This way we can have our employees focusing on other things like sales, marketing, selling food & drink etc.
Do you use many features?
Yes, we use more than 30 features! That's the beauty of having SimplyBook.me setting up the system. They really know how to maximise the system's benefits for our needs.
Do you use the admin app?
Yes, I do. It's super convenient to monitor the business on the go.
Do you ask your clients to download the client app to facilitate recurring bookings?
We haven't done it so far. However, when we make it so that everyone has to book through the SimplyBook.me system online, we will use the opportunity and promote the client app for our clients. I love that we can upload our custom logo, so it really looks like we had our own app specially developed for us!
Have you used our customer support?
I haven't used the live chat support. However, a former employee was in touch with Live Chat in the initial stages, but we've not needed them recently.
How has SimplyBook.me Changed Things for Tennishöllin?
Why would you use a booking system for your business if it doesn't make a difference? Most people look for a scheduling system to light load and help them track their business goals. However, sometimes there can be more benefits than expected.
Has it solved all your business needs?
Yes, absolutely, and we're still discovering new cool things that the system has to offer. They have a very user-friendly client app that I can't wait to introduce to my clients.
What is the main change for Tennishöllin after implementing such a system?
I feel that, in general, people feel that Tennishöllin is more approachable than before. Many people thought this was a closed club, whereas now they can go online and book a court in two minutes. It's also easier to advertise online now because people can click on the ad and then immediately start to book a court.
And, Of course, it has saved us so much time in terms of taking bookings via the phone, and now we have a client list of everybody that we can use to send out news and promotions. The next step is to go all the way and only accept bookings via the system, so even if people come onsite, they will book a court themselves via a device in the reception.
I believe that implementing the booking system has been one of the critical factors in our success lately.
What do you like the most about SimplyBook.me?
It's super easy to use for us, and it runs smoothly. Clients, they love to be able to book a court whenever the idea hits them and can pay online. So then the only thing left to do is to show up and enjoy playing tennis!
What do you like the least about it?
It could be a smoother process to remove a membership from a client, and then the view of the Modern Provider timeline can be confusing. (note from the author: great hint. We have already asked our designer to improve that)
Would you recommend SimplyBook.me to your friends?
Definitely, yes! I've actually already done so!