Good tutors are always in demand. Across all age groups, demographics, and education levels, students require active support beyond what a regular classroom can offer. And to get the ball rolling with your idea to start a tutoring business, you need neither a teaching degree nor specialized training.
But, if you are eager to start a tutoring business, know that jumping into it unprepared is a risky proposition. Your pool of knowledge and sheer enthusiasm can take you only so far. Namely, this endeavor takes a considerable measure of planning and prep work.
To be more precise, it requires you to tackle bookkeeping, marketing, legal issues, customer service, and other core operational aspects. Keeping that in mind, we want to encourage you to pursue your dreams. Not only that but we will provide some actionable tips to help you get your service-based operations off the ground and start earning money ASAP.
Develop a research-backed business model
Before you can actually start a tutoring business, you need to validate your ideas in practice. In other words, do extensive market research and scope out your competition. Gauge the demand and estimate how well you would be able to supply it. Pinpoint the right niche, ideally one that is currently underserved. See whether it makes sense to focus on a specific audience segment— special need students, college entrance exams, young kids, adults, test preparation, etc.
Based on the acquired findings, create a detailed business plan and pick a pricing scheme. You may work alone or hire other tutors, which depends on your means and ambitions. While deliberating this, you also want to decide where and how you are going to work— from your home, office, public space, students' homes, or via video conferencing. Some of these options are associated with lower costs, but they may not be suited for larger companies that own extensive inventory.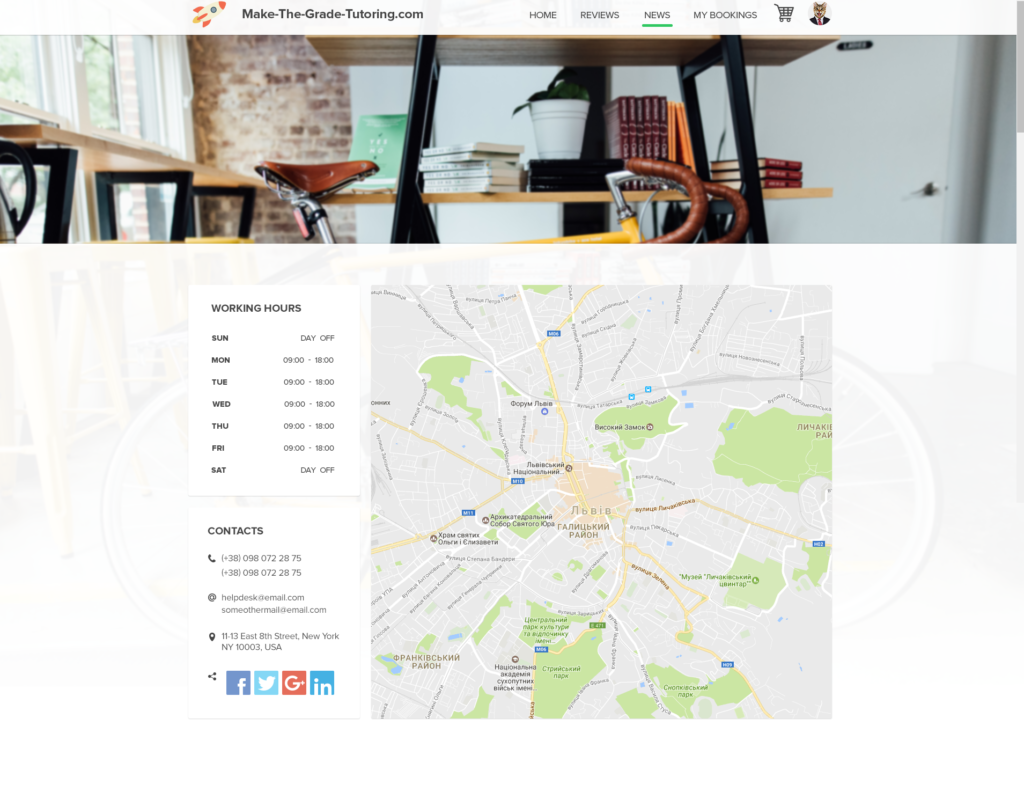 Establish a strong digital presence
In the digital age that we live in, setting up an online presence is paramount to starting a tutoring business. One tried-and-true way to go about this task is to develop a website for your business. The good news is that we have more online resources available to us than ever before.
Like an online booking system that you can add to your website without needing any design or coding skills. Moreover, you can use the website builder with fully responsive templates to flesh out a customized look. The list of features goes on and includes classes, reviews, intake forms, calendars, memberships, events, promotion system, etc.  With all this, getting in touch with students around the clock becomes a breeze. On top of that, tutors are able to receive online payments and receive reminders whenever an appointment is booked, rescheduled, or canceled.
Such a versatile platform is sure to get your site up and running in no time!
Launch marketing campaigns
Tutoring is traditionally a word-of-mouth business, whereas tutors depend on referrals generated by satisfied students and their parents. Then again, information technology has opened up some amazing new possibilities. To structure and guide your efforts, formulate a marketing plan that encompasses both digital and traditional marketing channels. This vital document should facilitate the process of successfully starting a tutoring business, as well as attracting and retaining clients.
When it comes to concrete tactics, the possibilities abound. You may spread emails around in your social circles and reach out to local libraries, schools, and other institutions. Or, you create a business-related blog, take part in conversations on social media, and hand out brochures, flyers, and business cards. Some tutors decide to get the word out by giving free seminars and workshops. Whatever you do, strive to establish yourself as a trustworthy expert and source of information.
Get the financial house in order
Financial planning is an integral part of running, managing, and to start a tutoring business. In a nutshell, you need to know how much money is needed for launching a business and then figure out how much is going in and out of it. Without this art of budgeting, it is much more challenging to gain a clear overview of your financial health and cover living and business expenses (like supplies, online subscriptions, etc.).
Here, you want to take advantage of business finance apps. Tools such as QuickBooks and Wave allow you to get on top of taxes, accounts payable/receivable, payroll, benefits, costs, sales, and invoices. Moreover, these digital platforms are great for syncing accounts and viewing financial statements and reports.  All in all, they make your life of a business owner much easier and let you focus on other priorities. So, take your time shopping around.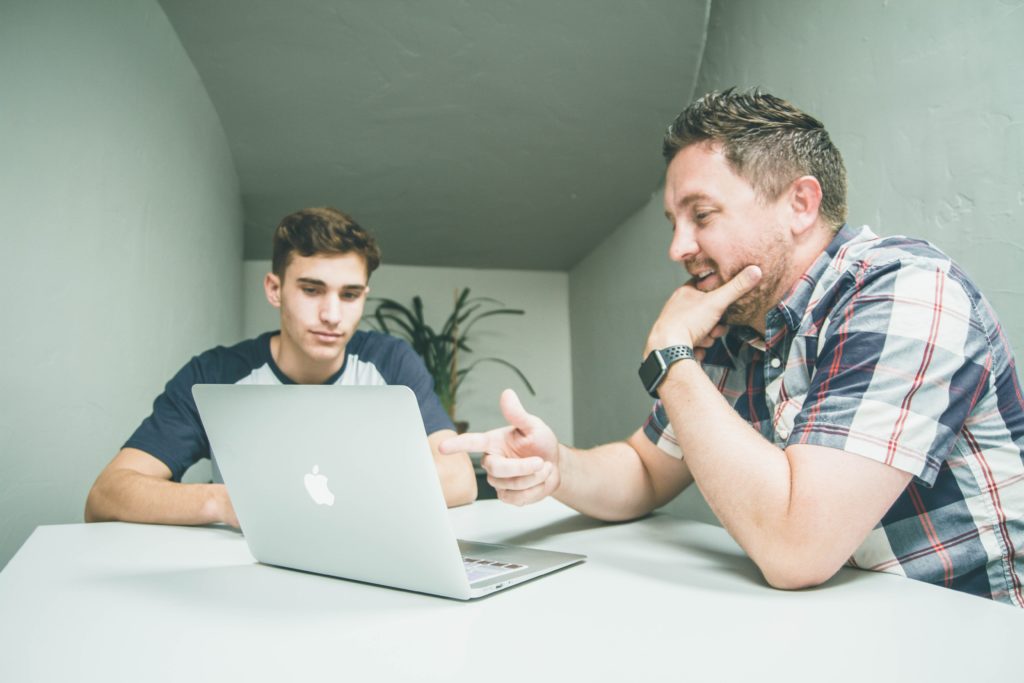 Settle legal aspects when you start a tutoring business
Apart from financial, there are some legal issues related to starting a private tutoring business. The most important one is related to choosing the optimal legal structure for your business. This key decision hinges on local ordinance, tolerance to risk, and the liability level you are comfortable with.  Naturally, each type of structure has pros and cons, albeit most tutors opt for sole proprietorship or limited liability company (LLC). To navigate this maze of decision making, consult a tax accountant and small business lawyer.
Once that is sorted out, there are just a few more legal bases to cover. Get in touch with local department for licensing and inspections. In some jurisdictions, you are obliged to have a business license even when operating a home-based business.  Finally, we come to the last stop, deliberating your business insurance. Usually, liability insurance represents the bare minimum, although the situation varies depending on where you are. Do your homework!
Conclusion
Private tutors are growing in numbers and reshaping modern education. If you really mean to join their ranks, work out a solid plan and take concrete steps to maximize your prospects. Properly evaluate and charge for your experience, talent, and skills. Make sure you know how to build a tutoring business but also run a company in the long-term.
Gather digital tools and put them to good use in order to streamline business management processes. Consult trusted professionals to get a grip on financial and legal matters. Provide nothing short of an outstanding service, which goes well above and beyond classes. Don't get ahead of yourself. In fact, you should feel free to start small and on a budget. Transforming a side hustle into a full-time private tutoring business is something that can happen gradually, over time.
Oh, and one last thing. Never stop learning, growing, and improving yourself. Find and carve out your niche meticulously.