SimplyBook.me Affiliate Program – Making the most of your affiliate links
23/09/2021
1709
0

This post is also available in:




If you're thinking of joining the SimplyBook.me affiliate program, perhaps you have some questions. Maybe you're wondering if it is worth your time or effort. 
Affiliate marketing can be a very lucrative career, but you have to make an effort to make it pay. Alternatively, if you want to affiliate with a company whose products you appreciate, it doesn't take much time or effort, and you essentially get money for nothing.
If you would recommend your favourite brand or store to your friends and family? Why wouldn't you make the most of a free link that could provide you with a steady passive income?
While it is not exactly the same as making a recommendation (all those disclaimers about "I will get a small percentage if you click the link"), it's not so different. However, you should always be honest and straightforward.
What Does the SimplyBook.me Affiliate Program Entail?
While affiliation with SimplyBook.me is slightly different, in that it is a business service, and you would recommend it to other businesses or entrepreneurs. Otherwise, the affiliation is very much the same as any other affiliate program.
You simply make a request. Click on the "Become Affiliate" link at the bottom of the SimplyBook.me pages, and you will be taken to the sign-up page.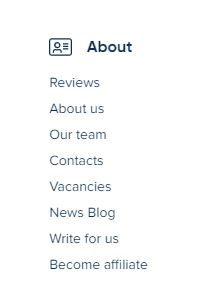 Create a user name and password and click next.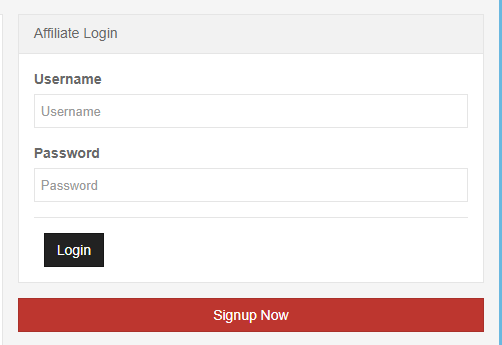 Once you've created a username and password, you'll need to submit your email address, website, and PayPal details. 
All affiliate requests are processed manually, and you will receive your unique referral URL in approximately a week or less.
That's all it takes.
How much money you will make from your unique affiliate URL will directly correlate to how much work you do. How much you promote SimplyBook.me, and how many people click (and sign up for a paid account) your link.
Affiliate User or Affiliate Marketer?
How you define yourself in these terms will determine how much you are likely to make from the affiliate program with SimplyBook.me. Experienced affiliate marketers have multiple platforms from where they can generate income. They have blogs with high traffic, use affiliate sites and networks; they leverage their niche markets to attract other affiliations and use affiliate links from multiple companies and products.
You might not have the time or inclination to become a full-time affiliate marketer. Maybe you're simply looking to add some passive income from recommending products, tools and services that you personally love and advocate, an affiliate user. Both approaches are acceptable, but you have to accept that one will generate more income from the affiliate program than the other.
If you're simply starting on your affiliate marketing journey, Adam Enfroy has a fabulous ultimate guide to affiliate marketing.
Some Essentials for Both Approaches
Whether you want to be an active affiliate or a passive one, there are some essentials that you will need to make even a small income from your affiliate links.
High Traffic Platform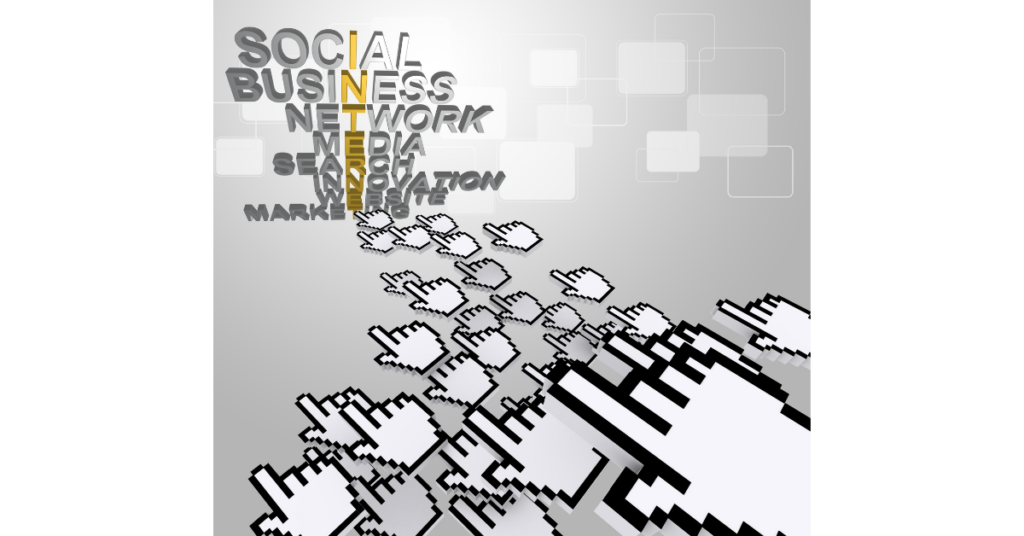 Whether you have a blog, a YouTube Channel, a Podcast or simply a really well-travelled LinkedIn (social media) channel, you need people interested in what you have to say and who will click your links. Ideally, you would want to have a mixture of the above platforms for your affiliate links. 
High traffic will ensure a steady stream of interested readers (viewers or listeners) who have the potential to click your affiliate link and generate income for you.
A Niche Focus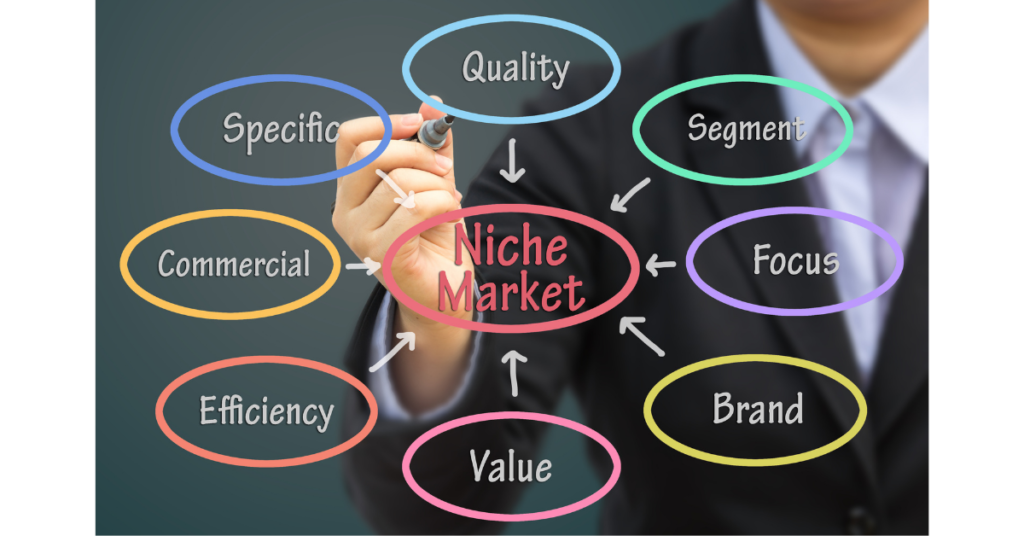 It could be an extensive niche such as entrepreneurial advice (you run your own business, you have the knowledge). Alternatively, you could have an extremely narrow focus, such as software solutions for service businesses. The point here is the visits to your online space are interested in the products or tools you're likely to recommend through an affiliate program. If you already have a high traffic blog about retail beauty products, it's unlikely that your regular readers will have much interest in business software solutions.
Okay, you may get an occasional reader who might be interested in setting up an appointment service. Possibly for doing cosmetic make-overs, but this will be a tiny percentage of your readers. 
Your niche will determine which affiliate programs might be right for you. There is no need to reinvent the wheel. If you already have a thriving online community and presence, play to your strengths. Use your followers' interests to determine your affiliation direction.
Making the Most of Your SimplyBook.me Affiliate Program
For this article, I'm going to assume that you have the prerequisites mentioned above.
A High Traffic Platform
A Niche Focus
Also, to make the most of your SimplyBook.me affiliate program, I'll assume your niche focus directly or indirectly targets people interested in a comprehensive scheduling solution for service businesses. It doesn't necessarily mean you have to target entrepreneurs or service business owners. You might have a tech niche following or a website development focus, or even a website reviewing business tech solutions.
You already know that you need a few slices of internet real estate on which to display your affiliate links. However, the best way to get valuable revenue generation on your affiliate program is to be;
knowledgeable,
thorough,
honest and
relevant.
Whether you're reviewing Simplybook.me on a review website or guest blogging a "pros and cons" on someone else's blog, you need a deep understanding of the service.
Top Places for Promoting For Your Affiliate Links
On Your Own Platform (Blog/Medium/Voice etc.)
If you have your own space to write in-depth tutorials reviews, set-up guides and more, you can get extremely deep and thorough in your studies and tutorials. Even comparisons and "Top X Examples" can allow you to use affiliate links to generate income through an affiliate program.
This is where you can really show your depth of knowledge and pass that information to your readers.
At the same time, with a blog, you can place affiliate banners in prominent places to attract attention. Even if an article doesn't reference the specific product, it's still a chance to get the link in front of interested parties.
Email Marketing
Email marketing to your followers and subscribers can be a great way to use your affiliate links, particularly highlighting a specific product in an upcoming blog, vlog or podcast.
Another good way to use affiliate links in email marketing is to include them in newsletters with fascinating new information.
Social Media Affiliate Links
Social media is not the perfect place to use affiliate links. However, they can change up your approach and potentially attract a different group of people. For the SimplyBook.me affiliate program, you might not want to use the more visual social platforms like Pinterest and Instagram.
LinkedIn can be beneficial for the placement of affiliate links. Not only because LinkedIn is a professional networking platform and more likely to attract business-minded individuals. If you are active on LinkedIn, you will know that you can also write articles for the forum, another location for your long-form content.
Facebook can also generate a follower base, but it's important not to overwhelm followers with too many affiliate referrals.
Twitter is not an ideal location for affiliate referrals because of the strict character restrictions. Affiliate URLs can be very long, accounting for the unique affiliate reference, which could use up a whole post without leaving room for context. It's is more common to use Twitter to link to another platform with more information such as a blog, YouTube Channel etc.
Resources, Tools and Digital Products
If you create tools, resources and digital products, there is no reason you can't use your affiliate links in those resources. If you develop online courses or write detailed set-up guides, you can easily use your affiliate links within those tools.
For example, suppose you have written a comprehensive guide for writing custom CSS code for SimplyBook.me website creation. In that case, it is perfectly acceptable to put your affiliate link in your manual. Many people seeking that data might have already signed up, but some might have gone looking for the information before deciding to go ahead.
YouTube Affiliate Links
YouTube Affiliate Links
If you are a vlogger, you can use two different kinds of YouTube affiliate links. In one case, you can use the video description text to include all products or tools you mention in the video. If you choose this option, make sure you reference the location of the links in your video. You'd be surprised how few people expand the description field without specific instructions.
Alternatively, you can use the transparent affiliate links that will show on the video at specific times when you mention a particular product. It's important not to overdo the number of affiliate links you include on a single video, as it can become thoroughly untidy and unattractive. Not to mention that the links popping up in the middle of the video can be very distracting if there are too many.
Top Tips For The Best Affiliate Program Performance.
Here are a few extra hints for improving the performance of your affiliate program
The Reader Comes First
Whether you are a blogger or a YouTuber, the content you post online is for information services. The people watching your work either follow you for the valuable information you share or find you on Google in response to a question.
They don't read, watch or listen for the joy of lining your pockets with affiliate revenue (sad but true).
Be honest, straightforward and thorough. Avoid leaving out some downsides to coerce clients into signing up because you will lose trust. If your followers can't trust you, they will stop following, and there goes your affiliate revenue.
Promote Multiple Products but Don't Go Overboard
Even in narrow niches, multiple products can have cross-linked appeal to people who find your information.
For example, you have signed up to the SimplyBook.me affiliate program and your particular niche is consulting and business advisory for start-ups. You have your SimplyBook.me affiliate link, but nothing stops you from affiliating with other business solutions. Did you know that Survey Monkey, Gruveo and Zoom all have affiliate programs? And they are all standard business tools that your followers might use.
Conversely, it's important not to go overboard with your affiliate links. You could sign up for every scheduling system affiliate program on the market, but if you overload your content with affiliate links, it is pretty clear you are not genuine. You're only in it for the marketing revenue—another sure-fire way to lose trust with your followers.
Affiliate Link Cloaking & Affiliate Link Placement Diversity
One thing about affiliate links is that they are not pretty. They are long and cumbersome and look pretty dodgy at times, especially if you recommend a previously unknown product.
One alternative is to use an affiliate link cloaking plugin. This article from Hubspot has a list of the top 8 link cloaking plugins. It might sound like you are trying to mislead people by cloaking the link, but it is more to make the link "prettier" and less cumbersome. It's also one way of being able to fit an affiliate link in Twitter.
Another way of making your links more attractive is to create banners or CTA buttons. It's still the same referral link, but it's significantly more attractive and reassuring than an alphanumeric URL string.
If your performance is not as you expected or is beginning to wane, you might want to diversify your affiliate link placements within articles and other places. Considering that affiliate links will always be clickable links, whether your content is voice, video or text, you might want to shake things up with their placement and appearance. 
Disclosing Your Affiliations – It's a Legal Thing.
Whether you're going full sprint into affiliate marketing or you want to leverage a bit of passive affiliation in your niche, you need to disclose it.
Your blog followers, youtube viewers, Podcast listeners etc., must know that they are part of an affiliate network when they click on your link.
An example of an affiliate program disclaimer could be something like this:
"This is a professional review site that receives compensation from the companies whose products I review. I test each product thoroughly and give excellent marks only to the very best. I am an independent operator, and the opinions expressed here are entirely my own."
Alternatively, you could get cute with NomNomPaleo and use a cartoon character with pigtails to "speech bubble" your affiliation links. Scroll to the bottom of the page, and you'll see it.