Search Bar in the Admin Interface – find everything, Simply.
03/05/2023
447
0

This post is also available in:




The aim of the game is to keep everything as simple as possible. However, when a software solution like SimplyBook.me grows and implements the dozens of client requests and suggestions that we have, some of that simplicity disappears. It's a question of balance. Can we give you the features and functionality you need AND the simplicity you want? With our new search bar, yes.
We want to keep SimplyBook.me as simple to use as it was in the beginning, but we know that's virtually impossible, given the complexity of some of the features we have introduced and you have requested. As it happens, our search bar is more than just a quick access feature for the admin interface. Our developers have designed it to share results to help you find the feature on the interface AND source information on how to use it.

Search the Interface
We can't please everyone. We know this. While many of you find our interface easy to navigate and intuitive to your needs, this isn't true for everybody. So, when people are looking for specific set-up items, we don't want them looking everywhere and getting frustrated without achieving anything. The simplest way is to search for whatever you want.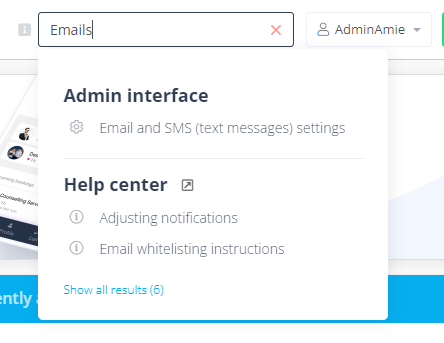 So maybe you want a client report or a direct link to the emails and SMS settings. Put your search terms in the search bar, and away you go.
Search Bar Results Separated and Extendible
So, now you know you can search for the location of settings and features. However, the search results appear separated, so you can determine which results you need.
The first results block is for location pages on the admin interface. The second will take you to Help Centre articles on using and implementing features and settings, the third block will show you video tutorials from YouTube (if we have them).
Initially, the results will return the most relevant results. However, if you can't find what you are looking for, and if there is any more information, you can extend the search results to view everything the search returned.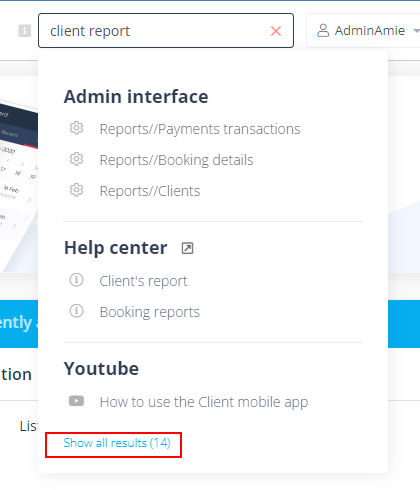 Search Bar for the Admin Interface
When you select a search result from the Admin Interface section, it will take you directly to the page you need to enable and then configure your feature or setting.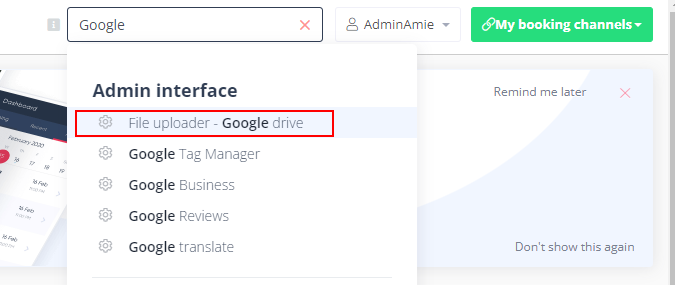 Search the Help Centre
When you click on a result from the search results under the Help Centre section, it will open the relevant page or article in a new tab. This is so you can check back and forth between tabs while working through the instructions for implementation.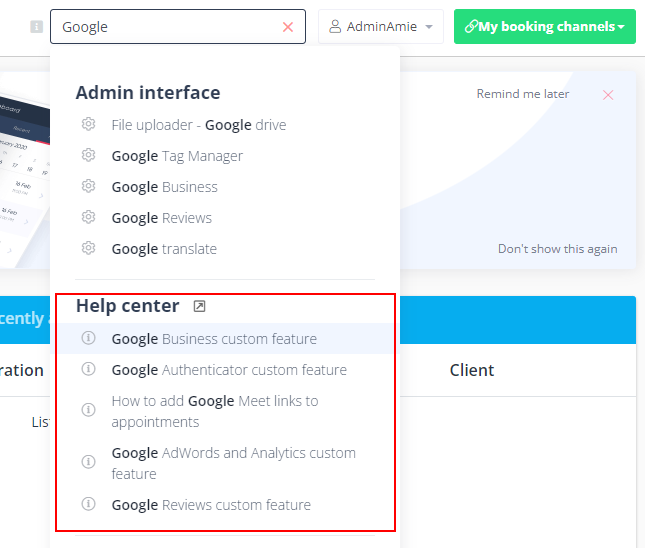 Additionally, if you click on the little box next to "Help Centre", it will open a new tab on the Help Centre home page.
Search Bar for YouTube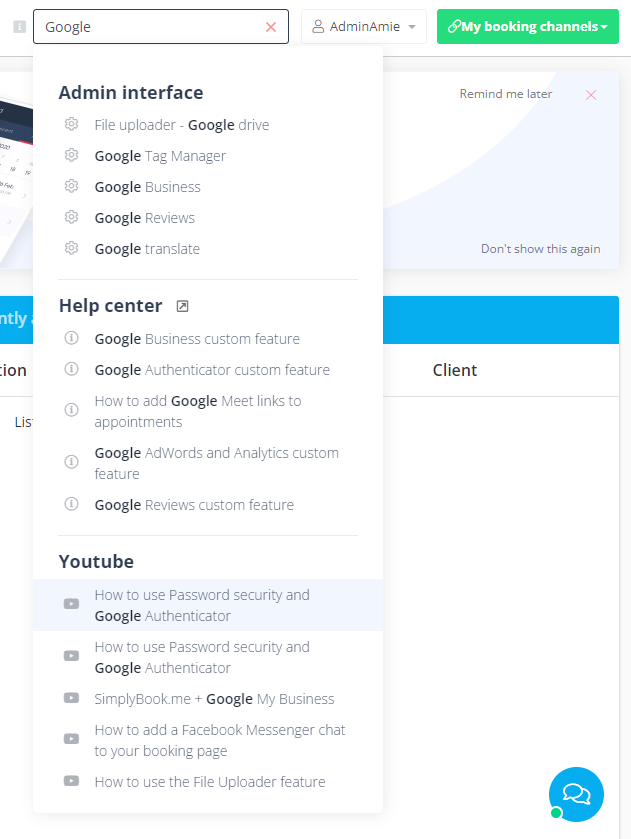 Finally, if you select a search result from the YouTube section, it will open the video on a pop-out screen on the current page.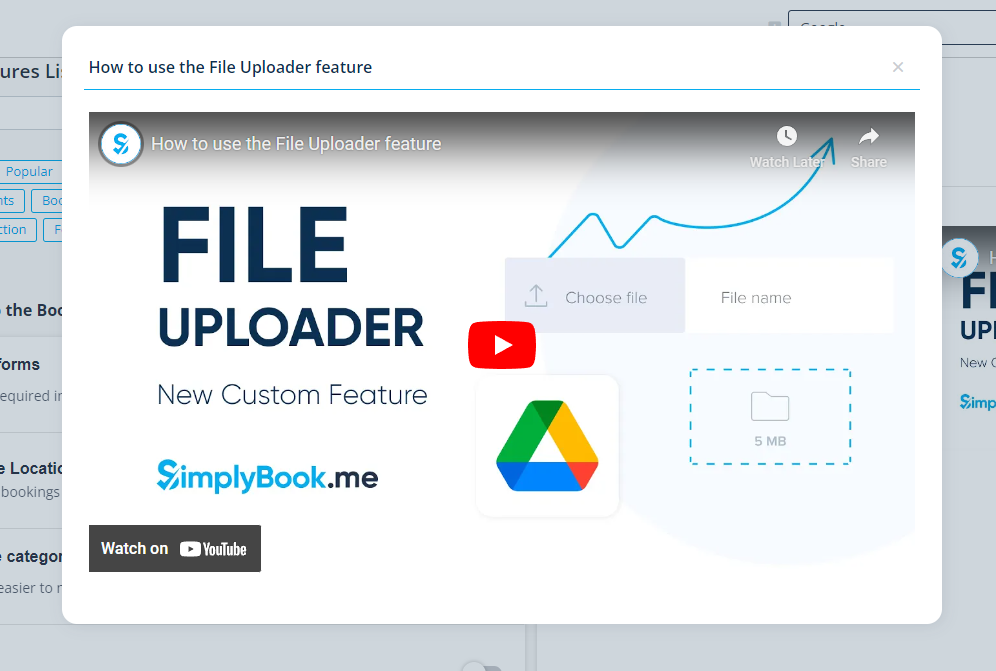 How cool is that? The ease of searching for a feature and viewing a helpful tutorial without having to navigate away from your page.
So it's time to get going and navigate your way through the Simplybook.me admin interface quicker and easier than ever before with the search bar.
Let's not forget that there are many helpful YouTube videos that can help you with running your service business, along with a vast resource here on the blog.