How to Create a Photography Scheduling Website [VIDEO]
03/10/2020
994
0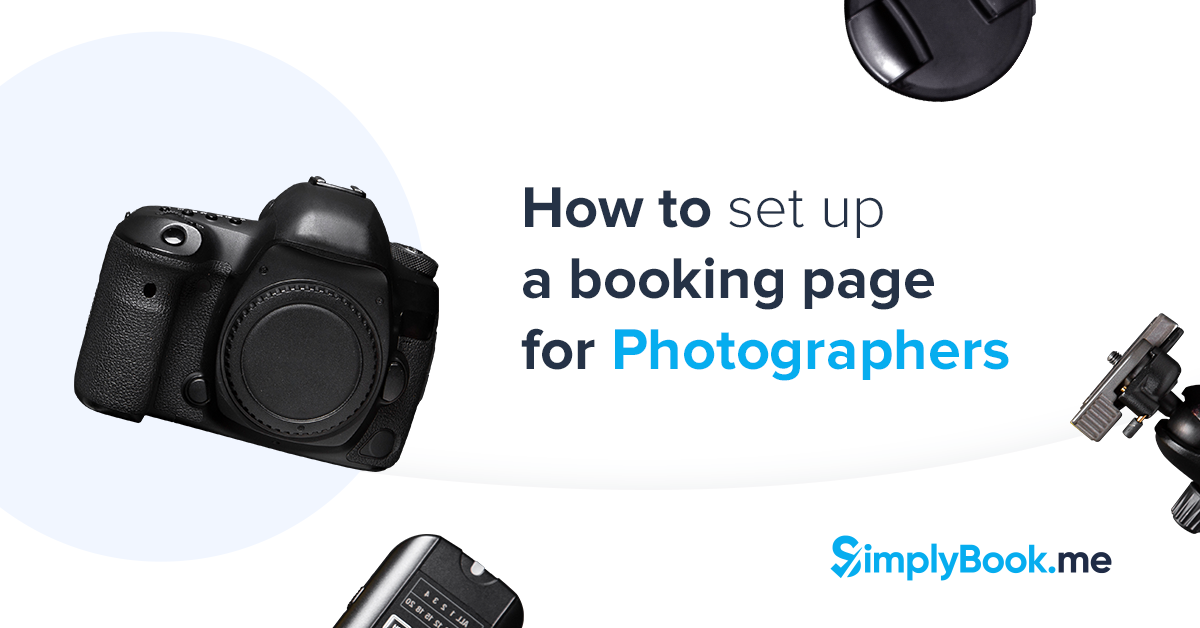 This post is also available in:




If any business needs visually stimulating and attractive elements for a booking website, it's a photography business. No one wants to hire a photographer without a good idea of what they can do. With that in mind, SimplyBook.me has all the features you need to create a visually stunning and attractive booking website, for all your photography scheduling needs.
So, in the video, we covered the photo gallery feature, accepting deposits and categories. However, there are so many more features you can use to make a photography scheduling booking website that will sell your skills.
Instagram Photo Sharing
If you're a photographer, the chances are that you use Instagram. It's an ideal social platform to get your work out into the world. To reduce your website admin time, the Instagram photo-sharing app allows you to sync your SimplyBook.me photo gallery with your Insta account. Instead of uploading your work to both platforms, you can let your Instagram posts populate your photo gallery. That saves half your online admin time
Facebook & Instagram Bookings
At the same time, you can also use Facebook and Instagram integration with your booking website to link your Instagram followers with your booking page. Obviously, the same is also true of Facebook.
The Facebook integration with SimplyBook.me also has a couple of extra tricks that allow you to connect your followers and your business. The Facebook integration allows you to add 'Book Now' buttons to posts, including boosted advertising ones. Another option is adding a few of your most prominent services to a mini-scheduler directly on your Facebook Business page.
Product Add-ons
The reasons for someone to hire a photographer vary. Some of your clients may only need digital copies of their photos. However, some clients will want physical prints. For some gigs, like weddings, engagements and christenings, your clients might want a beautiful album of physical prints. Other bookings like family Christmas portraits, might benefit from being printed on Christmas cards or postcards.
When someone books your time as a photographer, they're booking your expertise and your amazing skill with a camera. However, that doesn't mean you can't provide product add-ons that will enhance the service you provide.
Service Add-ons
Some sub-sections of photography are gaining popularity. As such, it might be worth you while to expand your service provision with added options. With increased digital interaction, professional portraits and profile pictures are necessary for business purposes. No one trusts a profile without a picture anymore. As a consequence, if you want to combine your services with a stylist or a makeup artist, it's an extra service you can provide. Another sector of photography is boudoir shots, again requiring the assistance of a stylist and makeup artist. That's as well as your skill with bringing the best out of people with your photos.
Combining your photography skills with another service provider could stretch your business to whole new levels if a client can have both at the same time.
Intake Forms
What exactly do your clients want? If you require specific details for event photography, request the information upfront. Large events such as concerts, weddings, and christening often require significant planning in advance. You already know what you need to ask them, so make those questions mandatory before they can book with you. You can use intake forms to collect virtually all the information you need for the booking.
Photography Scheduling with Ease
Whatever your photography services you have so many options to create a visually appealing and informative booking website. Not only that, but you can also make it significantly easier on yourself to receive bookings, collect data, and arrange your time.
Other interesting and useful features you could use include:
Giftcards & Coupons

Expand your client base by getting your clients to gift the gift of your services
Offer regular and returning clients discount coupons for using your service at less popular times

Packages

Group families together for an extended photoshoot with large-scale print or canvas orders.
Offer photoshop and retouching to professional shots (if you are able)
Whatever your photography business offers, and you can deliver, you can arrange with online scheduling. While recent events might have put a dampener on your large event bookings, you can always diversify. What's more, the simplicity of our scheduling platform means that it's easy to make adjustments to your current offerings.