Some people seem to think that email marketing is dead; they couldn't be more wrong. Email marketing remains one of the greatest drivers of attention, engagement, and retention. 
However, as we go forward, the relationship between businesses and the recipients of their marketing campaigns has to change. Clients and potential clients require more value from their mail; they want the time spent reading an email to be worth it.
Why is email marketing so important?
Unlike banners, search engine ads, and social media ads, email has the scope to give more value to a client. Emails have more space to show what is on offer, they can be tailored more specifically to the recipient, and they can inform, educate, or even amuse. Email marketing has the power to build a connection with your clients, rather than merely advertising at them. As in any relationship, it works better if both sides are gaining benefits from the interaction.
Budget plays an integral part in why email marketing is vital, and email campaigns have proven to have the best return on investment; potentially earning $38 for every $1 spent.  
Another component of email marketing that makes it so crucial to your business is the lifecycle of the content. In comparison to the average lifecycle of a tweet (18 minutes) email gets a prominent position in an inbox, is easily accessible for reading later on, and is more likely to be read. 
Building an email list, offering value in return for an address.
It's getting harder to obtain email addresses from clients and potential customers. People are becoming more aware of their privacy and more sensitive to deliberate spam. In Europe, you have to navigate laws about data protection and email sharing. You need to create a checkbox asking your clients "ever-so-politely" if you might be permitted to send them marketing and promotional materials. Building an email list for marketing purposes is no longer as easy as it was when you could buy email lists for just that purpose. 
It's not all bad news. When you do get a client to give their email address, their phone number, and allow you to send marketing materials; you find a receptive audience. When you discover customers willing to engage with your company or brand, you also find members of your target market. 
Segmentation and Personalisation
Irrespective of your industry, if you have an online portal, the chances are that your clients will log in using an email address. Moreover, if that client has expressed a willingness to accept email marketing materials, you have a client that is interested in furthering their involvement and returning to you. However, if you have a broad range of services, not everything will be of interest to this particular client. 
There is a delicate balance between enticing the customer and them relegating you to their spam folder.
The future of email marketing will entail the use of personalisation to target useful and relevant email campaigns to your email lists. Using the information you collect about the behaviour of your clients while on your website, you can target your campaigns appropriately.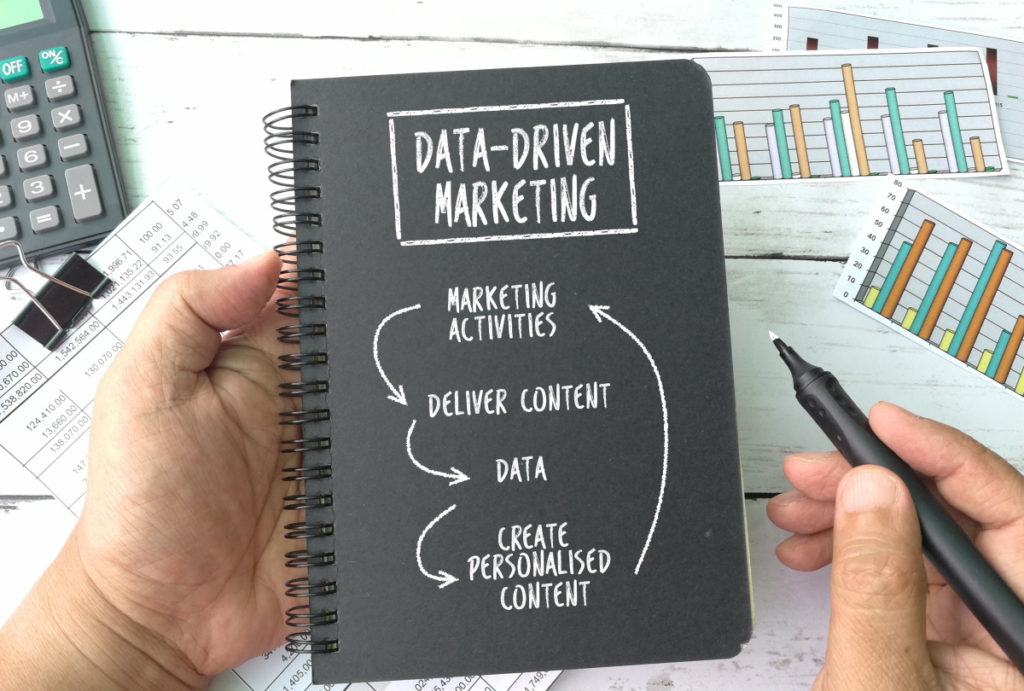 Personalisation and appropriate targeting will be hallmarks of future email marketing. AI is making an entry into this field by helping businesses to target specific customers with tailored and specific marketing content and ads. 
Give back to your customers.
In this growing relationship with your customers, you have to accept that while they give you their business, you have to give something back. Email marketing doesn't have to mean promotions, offers, and discounts. Another reason to contact your client list is to keep your name at the forefront of their minds. You don't need to offer discounts to be relevant. 
By using behavioural patterns, such as the pages visited, products in a cart, and services and products purchased, you can build a representative picture of the content that will attract your clients. Don't just send a link to your latest offer in one of those areas, give them something to consider. If you have a hair salon and your client only ever gets a trim, lead with trending new hairstyles, with a segue into temporary hair colours. 
If you blog for your business, email is a great way to keep your clients up with the latest trends, developments, and news about your company. Share blog posts on a weekly or monthly newsletter, include a discount coupon for a related product.
Not now… Maybe in the future
One way that businesses get clients to give up their email addresses is by offering something free, either for a limited period or long-term freemium version. In many cases, the customers who take advantage of these introductory offers are trying them out, to take advantage at a later date. Keeping your clients informed of new developments will keep your business at the front of their minds. Giving valuable content to help them on their path will assign you increased value in their estimation. Neither way is a direct marketing ploy, but both will yield positive results, with a bit of patience. I'm not suggesting that you don't send offers and promotions; they may mean the difference between a potential and a converted client. However, offer something a little bit more than monetary inducements to tip the scales in your favour.
Unless your potential client is VERY particular about deleting emails as soon as they have read them, emails stick around. They sit in plain view in the inbox; they may have been "starred" for importance. So many times, I've considered an online yoga subscription, a new hairstylist, or another service. I've gone back through my emails looking for the offer link, or the article that stuck in my mind. 
Concluding with the need for trust
You're not only building an email list, but you're also building current and future relationships with your clients. A vital part of any relationship is trust. You need your clients' trust that you won't abuse their data, won't fill their inbox with spam, and will respect their wishes about contact. Without that confidence, your clients will not give their email address, nor permit you to contact them. What good is an email address on your list that you can't engage? 
Your clients give you their trust; you respect it. Your clients give you their email address and permit you to use it; you get to show how perfect you are for them. 
Once you have built a relationship with your customers, they are more likely to share their opinions about you. Occasionally, send out a promotion for sharing with friends and family; you might get a new client because the old one advocated for you.