10 Best Tools for Solopreneurs and Small Businesses
13/09/2022
1697
0

If you're a solopreneur or a small business, you know how hard it is to get things done. Whether you're working alone or with a small team, managing everything that comes up efficiently can be tough.
But don't worry! We've got your back with these tools for managing your time and ensuring everything you need is done.
From managing projects, online payments, booking services, and tracking emails, to making reports, these 10 tools will not just help to survive but thrive in the industry.
Here is everything you need to know:
SimplyBook.me
SimplyBook.me is the perfect pick for providing online scheduling services for businesses, managing bookings, schedules, payments, and more. It's user-friendly for managing bookings and functionality tools for website and social media profiles. This tool suits beauty spas, fitness, education, healthcare, professional, driving schools, and more. The customized booking website is highly scalable and flexible, from startup solopreneurs to large enterprises.
Tips and Advice for Business: Do your Research
ProofHub
Be it a big team, 500-1000 employees, or remote managers/solopreneurs, ProofHub is a class apart for you. It fosters growth with primary features like team collaboration, task management, file integrations, time tracking, and custom reports. These features give the upper hand in managing projects, even in remote locations for solopreneurs or small businesses. You are in control of your tasks with time tracking, proofing, and review of files, get to analyze reports and plan accordingly with the team members through discussions and group chat for real-time feedback.
As a solopreneur or small business, your primary requirement is to save time cost-effectively. ProofHub's features fulfil this requirement and much more. All in all, it is the centralized platform for all your project management needs with a user-friendly interface.
Tips and Advice for Business: Start while you still have a job (and a salary)
Jotform App Builder
Jotform helps small organizations and entrepreneurs to streamline their processes by making an app without any coding. It lets you add forms, widgets, products, and branding to one fully customized app and is compatible enough to download onto a smartphone, tablet, or computer. The options are limitless for solopreneurs and small businesses with drag-and-drop app builder, powerful app elements, 70+ app widgets, Flexible app designer, 300+ ready-to-use templates, powerful online forms, payments, data management, and compatibility with all devices.
The best part of Jotform is that it serves all kinds of industries and organizations and is trusted by over 15M users worldwide, such as nonprofits, educational institutions, small businesses, and enterprises.
Tips and Advice for Business: Be Passionate
EmailAnalytics
The average person spends 50% of their workday on email to build a relationship with your brand. Teams using EmailAnalytics improve email response time by an average of 42.5%. It answers all your questions – who sends your team the most emails? Which clients do your team members send the most emails to? What is your team's average email response time for each recipient? And how long does it take for each recipient to respond to your emails? This tool quickly and efficiently answers all these questions for all solopreneurs and small businesses.
And to make things super convenient for you, the team at EmailAnalytics sends you a daily email activity report to make tasks super convenient so that solopreneurs stay informed about each activity and identify re-balance workloads, and increase productivity.
Tips and Advice for Business: Acknowledge the client's requests and concerns
Tips and Advice for Business: Acknowledge the client's requests and concerns
Genially
Genially is the world leader in interactive visual communication and allows users to make interactive and animated pitch decks, dossiers, infographics, microsites, presentations, social graphics, website visuals, and more. With an extensive Free Plan and affordable Premium options, Genially makes interactive content creation accessible to both solopreneurs and businesses. To save time, creators can start from scratch or choose from thousands of templates. They can also insert Google Drive files, images, video, audio and more with the click of a button and have all changes saved to the cloud.
Hiver
Covid-19 awakened the spirit of solopreneur of many, as people lost their jobs and the only way to survive for businesses was to go digital. It was Hiver that made sure no one was out of reach and stayed connected. Hiver can create email groups and develop combinations of filters. Hiver notes make it easy to bring these discussions right into your Gmail inbox.
When you're working in a remote team, there's a lot of back-and-forth communication over chat and email for team members to get clarity. Hiver's notes also allow you to discuss without exchanging emails or switching between tools to ensure that internal and external communication never leaks or overlaps. Although the one conversation Hiver can't replace is the water cooler conversation.

Tips and Advice for Business: Make a healthy working environment for employees
TimeCamp
One of the better ways to improve productivity is to track how much time employees spend on different apps. And to track app usage, TimeCamp is turning out to be a game-changer. Keeping track of your computer usage with a time-tracking app will help you to be more productive. It also builds more mindful relationships with tech and helps in digital well-being. As far as solopreneurs and small businesses are concerned, Timecamp makes the app data available to the management and employees, making the work more transparent.
It serves as a stepping stone for your organization, to instil a work culture where solopreneurs and team members are headed in the right direction to boost productivity. Timecamp is one app with several features that allows you to stay in control without micromanaging the team.

Tips and Advice for Business: Share best practices with team members
Hootsuite
As a small business owner and solopreneur, time is everything. The activities you do can have a significant impact on your business. And to drive your business forward, you need to increase brand recognition, sales, and customer loyalty, to reduce marketing spending. This is what you should do to manage your social media and maximize ROI effectively.
Grow your followers and monitor conversations: Engage with followers to reach and increase brand awareness across social networks.
Save time publishing content to your networks: Schedule target messages with Hootsuite pro publishing tools.
Improve ROI and analyze campaign performance: Identify growth opportunities and create reports that show how your efforts impact your business goals.
Tips and Advice for Business: Make sure the Money is Lined Up
Notion
The last decade has all been about innovative small businesses and entrepreneurs. Thus, a productivity tool helps streamline your process and make collaboration easier. From creating a basic employee directory to building an entire CRM database without a single line of code, Notion helps solopreneurs and small businesses achieve better management and a streamlined workflow.
Notion is specifically designed for startups and entrepreneurs to describe your company's vision, talk about the values, define goals, make employee management easy, and even keep track of what customers say about your business on social media. As startups and growing enterprises continue to explore, Notion is helping redefine their processes and emerge as a workspace that adapts according to your business needs.
Tips and Advice for Business: Create opportunities for future growth
Zoom
There are challenges for Solopreneurs and small businesses, like executing processes with few people and a limited budget and prioritizing time and resources to make it all happen efficiently. All these problems can be solved with the Zoom platform. It is a one-click start or join any meeting and provides easy collaboration and participant controls. In short, you don't need an IT team to roll out and manage Zoom, even in low-bandwidth environments, so your teams can connect easily, collaborate, and work with agility.
The best part is the flexibility and simplicity it provides across all your operating systems – PC, Mac, Linux, iOS, and Android- so employees are not locked in their specific devices. It integrates with Google and Microsoft to streamline your meetings and has over 200 integrations with leading apps like Slack and Paypal to extend its power.
Final Thoughts
It is high time to acknowledge that we live in the best technological era, as we have the best tools to solve our problems. And to get the upper hand in this digital era, the 10 tools mentioned above are the perfect fit for all the solopreneurs and small businesses who want to make it big in the digital world.
---
Guest Author Bio: Nandini Sharma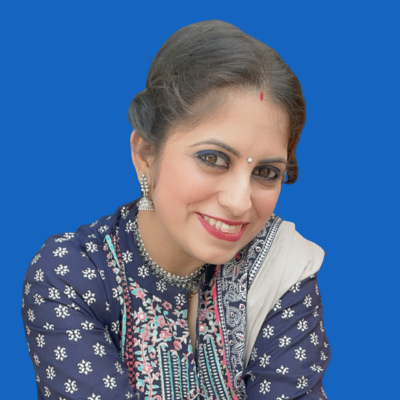 Nandini Sharma is the Marketing Manager at ProofHub – an all-in-one project management software loved by thousands of teams and businesses across the globe. Nandini has nearly a decade of experience in the field and has successfully executed several brand-building and marketing campaigns throughout her career.