How To Get More Bookings For Your Fitness Class
09/09/2022
1900
0

The goal is to get more customers, not more bookings. The more customers you have, the less client acquisition work you have to do each day. And less work means more time for your family and friends, which are the most crucial things in life. New bookings are a good start, but they are not always enough. If you want to grow your fitness classes business, you need to figure out how to get more existing customers (in other words: how to get more bookings).
If you want to get more bookings, there are two primary sources of new bookings:
Existing Customers
It is easier to manage but requires more time and effort. You need to go through the process of finding out who your customers are and why they keep coming back. If you do it well, you'll land a loyal clientele, and they'll be more likely to sign up for another class.
You can increase the likelihood of them signing up by following up after the first class and reminding them about upcoming promotions or specials. This will help them stick around for longer periods and make them more likely to book a spot with you again.
You want to ensure they have a great experience and that they come back.
New Customers
People tend to be reluctant to try something new unless they already like it. The best way to get new customers is by advertising your classes through social media channels such as Facebook and Instagram.
If you've got a good following on these platforms, people will hear about your classes in their newsfeeds and look into them more closely.
You can also use these platforms to reach out to potential students who have expressed an interest in fitness classes but aren't sure yet whether they're interested enough in enrolling.
New customers can come from anywhere. It might be a friend or family member who saw what kind of class you offered and asked if they could join in on it. Or maybe someone just randomly decided that this was the time for them to start working out again! Either way, you need to keep your eyes open for those types of opportunities to get as many new clients as possible.
For new customers, you want to provide a great experience and get them hooked on the benefits of your business. You can use this opportunity to educate them on how you can help their goals with other services or products.
Keep A Tab On The Total Available Seats
If you plan to increase the number of fitness class participants, keeping a tab on the total 'seats' available in your sessions is essential.
Seats = Total Classes * Number of Slots in Each Class
So, if you have ten classes, with 30 slots in each, then there are 300 seats available.
Here are some tips to help you keep track of your classes:
Create a calendar listing all of your classes, so you can quickly check how many seats are left in each session. This can also be done by dividing your calendar into two halves, one half for your current classes and another half for future classes.

Keep an eye on how many people have RSVPed for each of your classes. If more than 20 people have RSVPed for a specific date and time, then you can ensure they will get their slots without any hassle.

If there are no slots left, but someone has RSVPed for that date and time, then give them the slot as long as they pay for it.

If there are no slots left and someone has RSVPed for a particular day but not for any time slot, then ask them if they would like to pay extra money or cancel their booking.
The Two Important Factors
To grow your fitness class business, you should increase the number of classes and the number of seats booked in each category.
How To Increase The Number Of Classes
To get more bookings, you need to consider how you're doing business. The number of classes you offer and the hours during which your business is open can be a significant factor in how many people show up for your class.
Extend Hours Open In The Day
This means having a longer window of time where your fitness class is available so that people can schedule it closer to their work or other commitments.
Open New Locations
If you already have a location and are looking to attract new clients, consider opening up a second location. You can do this by opening up additional space or adding extra room to your current gymnasium. By opening up a second location, you'll be able to attract more clients and provide them with more options when it comes time for them to sign up for classes.
Go Digital (Subscription Products)
You can also try out subscription products such as monthly packages and one-time payment options for new clients who want to sign up for classes but aren't ready for full-on membership prices. You could also offer discounts or freebies as incentives for purchasing memberships.
How To Increase The Number Of Paid Seats
You need to identify what percentage of your paid seats are from existing and new customers each month.

To successfully grow your business, the absolute number of both should increase each month.

A drop in existing customers means you are not keeping existing customers happy. They may be canceled because they have other options, or they are not getting what they want out of the class.

A drop in new registrations means you are not doing enough marketing to attract new customers. You need to make sure that every single person who signs up for your class gets an email with a link to register their name and phone number at least the first time they sign up for your class!
Be Smart With The Locations
New locations do not have to be capital intensive. You can partner with corporates to offer weekly or bi-weekly classes to their employees.
For example, a gym could offer a corporate membership program that allows employees access to their health club facilities at work. The gym would then market the program to other companies and individuals as well, which would, in turn, bring more people into the facility.
You can also partner with other gyms in your area to provide a more convenient location for their members. If there are two gyms in town, one of them might want to expand and offer bigger classes, but it is not feasible for them because their building is too small for the number of people who would want to attend those classes.
The solution here is to find another gym in town that has room for expansion and partner with them instead of fighting over the same customers.
Go Big On Instagram And Tiktok
The best way to get more bookings is by going big on Instagram and TikTok — these are the social media channels where you can build a following and sell digital subscriptions to your classes.
Social media marketing allows you to personalize your content to attract and engage with your target audience, which helps increase your engagement and reach a wider audience.
Instagram is the best place to go after Facebook because it has more engagement. You can use hashtags to find followers and add your class's name in the description so people who follow both will see it.
TikTok is great for when your class is live and allows you to direct message people who watch in real-time. You can also create videos with up to 15 seconds of looping content that's sure to attract attention, such as a behind-the-scenes look at your fitness class or testimonials from people who've done it before.
Get The Dropped Customers Back
One of the best ways to retrieve lapsed clients is with a great offer, and the key is to use the right offer.
(Don't do e-blasts since their opening rate is poor and also can border on spam.)
For example, if you're offering a free class for anyone who signs up for a trial membership, you'd want to write that upfront and make sure the copy caters to it.
If you have an offer for one month of unlimited classes for $39 per month, but you're only selling memberships for $39 per month, then that's not an effective offer.
The reason is that there are people who will buy your membership at $39 per month, and they'll cancel their subscription after a month. That's why they're dropping off of your list and not coming back again.
You can solve this by offering them something else instead of just giving them $39 worth of fitness classes (which most people won't take advantage of).
The best way to reengage lapsed customers is by offering them something more valuable than just money. If you're selling memberships, then offer something like unlimited classes or unlimited access to all gym equipment or any other things that fit into your business model.
Launch Loyalty Programs

For each session, offer some virtual points that they can redeem in terms of free future fitness classes. You can set up an SMS automation system that sends them their updated points at the end of each session to keep them motivated.
You can also offer them a discount on their next class if they bring along a friend or two. This way, you'll have a steady stream of people coming through your doors and making sure they're getting value out of your classes.
If you want to make it even easier on yourself and ensure that every single one of your clients walks away feeling like they got their money's worth, offer "lite" versions of your classes — these are usually less intense than the regular ones, but still have all the benefits that come with working out regularly (i.e., toned muscles!).
Onboard 'NEW' Customers
When you are starting a new fitness class, you'll want to get as many people in the door as possible. The best way to do this is by making sure your class is easy to sign up for and affordable.
You can attract new customers by giving them freebies and promotions, but be careful not to cross-sell too much. Otherwise, they will feel like they are being tricked into coming with you. Instead, use this opportunity to give them easy wins that will make them trust you and come back.
Here are some ways you can onboard new clients:
Give them complimentary one-on-one time. This is a great way to build trust and make your fitness classes more personalized.

Find why they are here, and maybe suggest a different fitness routine if you think that will be more suited to them.

Create a community for them to get answers or support in their journey with you.

Make it easy for them to book a spot in your next class.

Figure out why people are not signing up for your classes. It's a bit of a chicken and egg problem because you can't really know the answer until you ask them.

But here are some suggestions:

– Is it fear of judgement?
– Do they have a busy schedule? Can they make time for your class?
– Is it too expensive?
– Are there other options that would be better for them (i.e. group fitness classes)?
Use QR Codes For Unique Promotions
You can use QR codes for unique promotions since they are print and web-friendly. So you can distribute flyers in your neighborhood, or advertise on your Instagram.
When people see the QR code, they'll be able to scan it and get more information about your class. This is a great way to get more exposure for your business and make it easy for people to book your classes.
For example, you can offer a discount for the first 10 people who book your fitness class using the QR code. This will encourage people to try out your class and hopefully become regular customers.
To get more bookings for your fitness class, you need to market yourself effectively. Use social media, word-of-mouth, and other marketing channels to reach your target audience. Make sure you have a clear and concise message that resonates with your audience. Offer incentives such as discounts or free trials to get people to try your class. Finally, make sure your class is high quality and offers value to participants.
---
Guest Post Author – Anand Srinivasan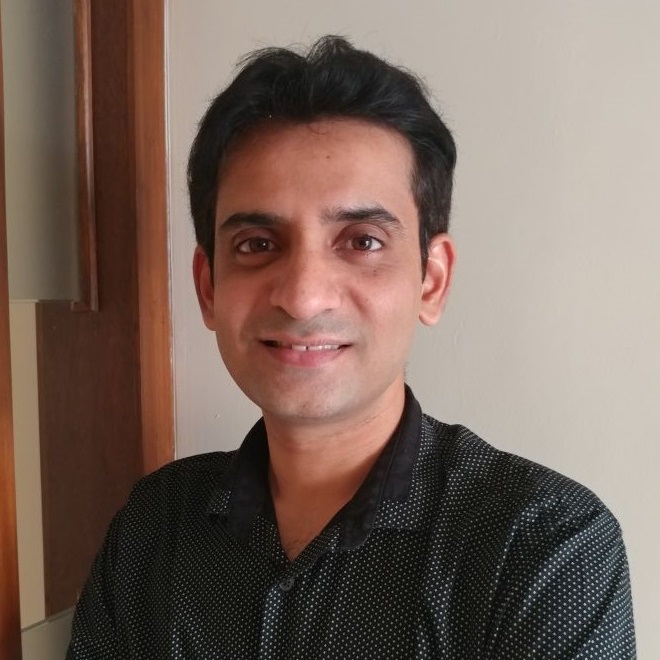 Anand Srinivasan is the founder of Hubbion, a suite of business tools and resources for small business owners.