Spring is just around the corner, isn't that fantastic? Sunshine, lighter clothes, and refreshing drinks. But hey, we can't quite enjoy it yet! We are still continuing to work on improving the system, to help you get more bookings and manage your business even better.
Keep on reading to find out what's new this month and what's coming soon.
What's new
Adyen – New payment provider
We have had several requests lately where we have been asked to add Adyen as a payment provider. So we did. This means that we now have more than 30 potential payment providers.
Adyen is a global payment company that allows businesses to accept e-commerce, mobile, and point-of-sale payments. Adyen has more than 3,500 customers and is listed on the stock exchange Euronext.
Security Enhancements
We strive to provide the most secure booking system on the market.  Two security experts are working on the team to make sure that everything we do, lives up to the highest security standards.  
This month we changed all our users' ́ booking websites so that now all bookings made will go through SSL.  That means that an encrypted link is established between a web server and a browser. So by using SSL all data passed between the web server and the browser remains private and integral.
Gift Cards Improvements
We have launched an improved version of our Gift Card Feature, where you can issue gift cards from the admin interface without having to attach it to any specific client.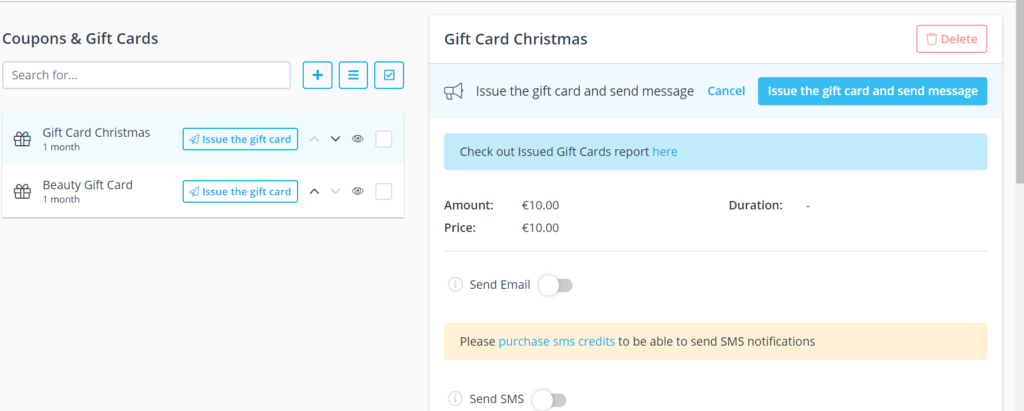 Membership Improvements
Now, a possibility has been added so that you can make a purchase of membership from within the admin interface.
Coming Up

New Booking Theme
We are still working on a very slick and modern new booking template which we are sure you will love! We look forward to showing it to you in April.
Client Unsubscription
With this change, clients will be able to unsubscribe themselves or they can ask the company admin to do so for them.
Client Notification upon booking cancellation
It can happen that a booking doesn't go through and gets canceled. This might happen when a payment doesn't go through within the time settings defined, or if you use "Accept Payment" custom features and the timeout period is too short.  Because if payment does not get confirmed (PayPal sometimes takes up to 30 min) then the system will look at the purchase as abandoned and will cancel the booking. This, however, can usually be fixed by extending the time period.
However, in case this does happen, then with this upcoming change, the system will automatically notify about all such unsuccessful bookings to prevent misunderstanding between the client and yourself.  You will be able to configure the text in that email/SMS as per your needs.
If you have any suggestions or questions, please comment!