March Newsletter: News and Updates from SimplyBook.me
05/04/2022
1156
2

This post is also available in:




The sun is shining, and spring has finally decided to make its comeback to Cyprus, and the home base of SimplyBook.me. For the March newsletter, despite upheavals for some colleagues over the past month, we've still got some great developments for the SimplyBook.me system.
The headcount has grown in the Cyprus office, with migrating and new staff – we've had to buy more desks! Our other teams are increasing too. Let's say hello and give a shout out to the new UI/UX designer, Alex, who joined us this week. I'll also mention our ever-dedicated Alex, who has moved from account to product manager this month. And the laterally shifting Alexis will continue to support our French speakers and create French-language content. We also have Yurii, who has joined the user support team – no, not another Alex.
So what else do we have in the March Newsletter?
New In March…
There have been some ups and downs in March, and we have made it our priority to mitigate any problems that could arise again. We've also enhanced access and understanding of our features and fixed a few bugs plaguing some of our users.
Server Status Display
We are aware that we have had some server issues. Sometimes technology seems to conspire against us, just to highlight how dependent we have become. However, that doesn't mean we won't put into effect every possible mitigating feature we can.
Servers occasionally go down, and while we can switch to new servers with back-ups, there is always a blip between a server going down and bringing a new one up.
Now we will show exactly which server your booking system runs on, and you can find it on the "Welcome" page on the right side with your account details.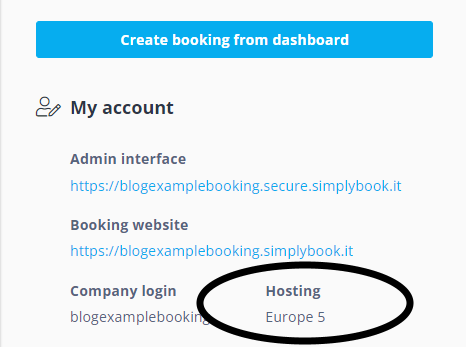 Alternatively, you will also find it on the "Plans & Prices" tab if you scroll to the bottom.

If you are experiencing any issues, you can check the server status page to see whether that is where your problem is.
What Custom Features are Most Useful to You?
Do you want to know what other companies in your niche use to make their lives easier? Well, we can tell you!
Our new Features by Industry page details all of the most popular custom features on SimplyBook.me and separates them by industry. So if you want to know what features your fellow fitness gurus use, you can find them there.
Bugfixing for Widgets
If you use the widget on your website in multiple languages, you might have noticed that the Google Translate integration was behaving a little buggy.
Thankfully, that was a reasonably easy fix, and the translate function display now works perfectly on the widget.
Telegram alternative to SMS for the USA
Many SMS gateways do not deliver security codes when users try to use two-factor authentication to log in. Most notably, with the HIPAA custom feature or an alternative to Google Authenticator.
Consequently, we need an alternative option to set up notifications for security codes through another medium. Soon we will have enabled the ability to set up notifications for security codes via the Telegram bot.
Users will need to enable the Telegram notifications custom feature to use this alternative method of receiving security notifications.
---
Coming up in April
April will be a month of feature updates and improvements for our features, most of which you, our users, requested. When you give us constructive feedback on our features, we try to ensure they work for you. And we love you for that feedback.
New Templates for Custom Email Design Feature
Our designers and HTML coders have been working on new ready-to-use templates for the custom email design feature in response to user requests.
These beautiful new templates will expand the current selection based on different occasions, business categories and promotional intent.
Moreover, just as before, these ready to use templates are also fully customisable to your company branding.
These new templates are currently in testing and should be with us soon. There are quite a lot, so it's taking a while to test them all. But keep an eye out for more than 30 new different templates.
When they go live, you'll find them here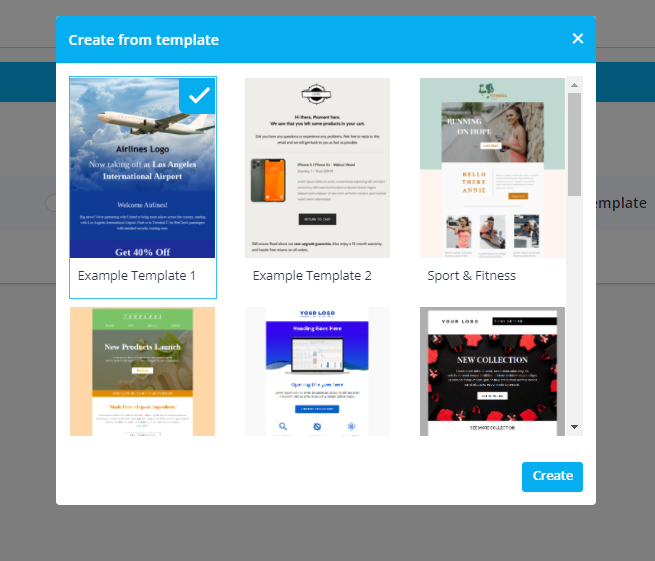 Supporting Cloud Fields in Admin App
We really hope this will be useful to you; it's definitely important to us. So far, the file uploader for client fields and intake forms is only useable when working on a desktop browser – it's not available via the mobile admin app.
Currently, in development, the newest version of our mobile admin app will enable uploading and accessing uploaded cloud files, even when working on a mobile device. So you will still have access to all the necessary information, even when you are on the go.
Loyalty System Enhancements
At the request and suggestion of our loyalty system users, we will be adding the following additional functionality to the loyalty system feature.
Number of Points on Service Selection
Number of Point on Service details pages
Additional loyalty variables added to standard notifications
These all allow clients to have a clear overview of the potential and actual points they can collect for each service.
SBPay (simplybookpay)
We have been working on our SBPay payment solution for a while now. We have already implemented it on the SimplyMeet.me platform, which is simpler and with a smaller client base. However, in the next couple of weeks, we will have completed the more extensive application of the solution to the SimplyBook.me infrastructure.
The SBPay Pro payment feature will enable a range of additional payment features in your SimplyBook.me account. Some features include;
Integrate multiple payment processors
Vaulted payments
Send payment links
Quickly refund clients from within the system
Get access to extensive reports
As soon as we have completed the next round of testing, you get the news – we are so excited about this one!
---
In case you missed it…
We've had an exciting crop of social media centred guest posts this month, all approaching different aspects and how to leverage them for the best result.
Chuks Chukwuemeka made me think about how we use Instagram when he wrote about Instagram SEO techniques. Have you thought about using SEO techniques specific to Instagram? I hadn't.
Amrapali Rai had some fascinating insight into the developing social media trends for 2022 – nothing stays the same, but social media trends change more often than anything.
And Andre Oentoro had some straightforward advice for creating the perfect social media video.
Anand Srinivasan, a regular contributor to our blog, took a different direction and gave some sound advice on reducing customer churn. Yes, we all want to avoid losing customers. It's much more cost-effective to keep hold of them.
And finally, Mitko Ivandjikov contributed some convincing marketing advice while talking about using data lakes to make your marketing stand out.
This month I wanted to look at some of the issues that business owners and budding entrepreneurs might face when they begin their business or try to expand.
Continuing with the "things to consider before starting a business" series, I focused on what entrepreneurial accountants need to do before
starting their independent accountancy firm.
I benefited from hearing some venture capitalists at the Reflect festival in Limassol discussing what makes a successful entrepreneur. In some ways, they were right, but you don't need to be a born salesperson or excellent at everything. There are only a few core values that define a successful entrepreneur. The rest is just icing on the cake.
But what happens when someone has a fantastic business idea but doesn't have the confidence to take it forward? Maybe they get started, but fear gets the better of them. You might know it as something else, but up to 70% of the population suffer from Impostor Syndrome, even people you think are supremely confident. The difference is that they have the tools to beat impostor syndrome and drive through the doubt.
I had to get back to appointment scheduling at some point. Often users don't leverage their system notifications effectively. There is a service there waiting for you to create SMS, email and even Telegram messages to contact clients more effectively than ever – but they have to want to read your messages.
Well, that's all from me for March, but stay tuned through April for some cool updates and exciting insights.