Infinity Nails: A case study in manicure scheduling
03/12/2020
2625
0

This post is also available in:



This week we have an interview with one of our clients in the nail salon industry, Mr Chen of Infinity Nails Spa, Topeka. He was kind enough to give us some interesting feedback about how online appointment booking has changed and helped his business.
About Infinity Nails
Mr Chen has been in the nail salon business for more than 20 years, and the current location of Infinity Nails Spa has allowed them to expand and provide more seats and space for manicure and pedicure clients. Infinity Nails Spa has been in Topeka, KS66614, since 2014, and has gained a large following of thoroughly satisfied clients.
The Infinity Nails Spa has a broad range of manicure and pedicure services available for whatever needs a client has. Also, they offer facial waxing as an excellent adjunct to the manicure services. Beginning with a passion for nail art and specialising in Acrylic, Shellac gel and Dipping powder, clients can upgrade their experience with spa pampering treatment for both hands and feet, including a forearm or calf massage.
Like many service businesses, this year has caused significant problems with enforced business closures and strict measures required to keep their doors open. Infinity Nails Spa has taken steps to manage how clients enter their premises, how they can book appointments without causing a queue, and control the number of clients at any one time.
Despite only initiating online booking due to mandatory appointments, Mr Chen has said that he will continue to use the online scheduling system when "all this is over", primarily because his clients find it so easy to book an appointment.
With an active Facebook account and the booking system linked to it, Infinity Nails Spa is definitely using the tools at their disposal to allow their clients to find them and book an appointment.  I would advise you check it out for some of the lovely new designs.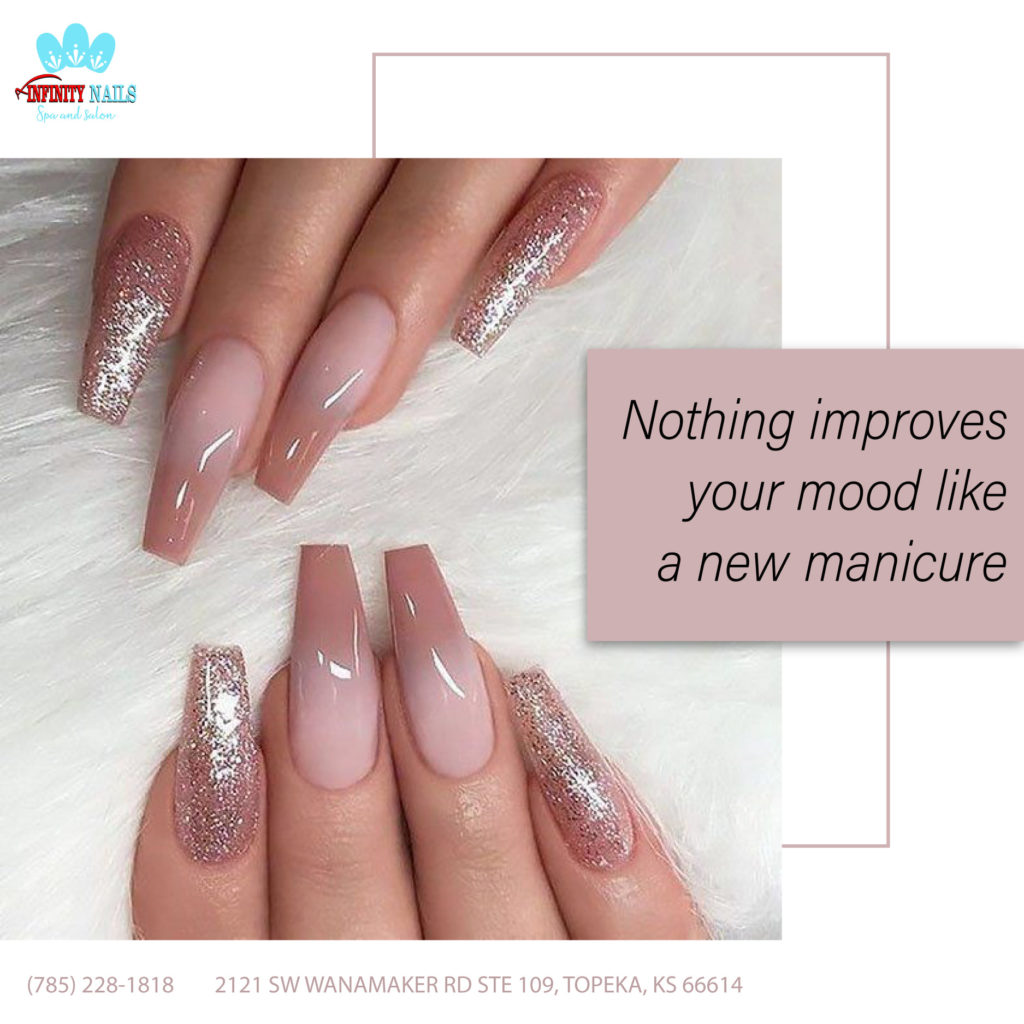 After a long look through the social media accounts, I'm seriously considering a long relaxing pedicure and a "𝗦𝗽𝗮𝗿𝗸𝗹𝗶𝗻𝗴 𝗡𝘂𝗱𝗲 𝗣𝗶𝗻𝗸 𝗢𝗺𝗯𝗿𝗲" as a treat to myself – Sadly, Topeka is a little out of my travel range. Just a bit.
The Interview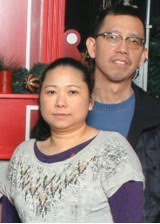 Q1. What made you want to implement a booking system?
Previously, we were a walk-in only business, but after Covid-19, it's become mandatory to implement a booking system to manage the flow of people. We have up to eight staff per shift, typically five on weekdays and eight at weekends, so there can be many people at once in the salon.
Q2. Did you use another booking system before you started using SimplyBook.me? If so, which one?  
No, we've only ever offered a walk-in service before. We looked at four other systems, including Genbook, but I liked this one because we could have the "any provider" setting, which means it automatically assigns a nail technician. That way we don't get any specific nail technician getting booked up.
Q3. Were there any concerns about how your customers would respond to using an online booking system?  
Yes, because we've only ever had a walk-in service. We weren't sure our clients would use the booking system, even though now it's mandatory to book during this situation. Usually, all our clients want to come at the same times; after work, or over the weekend. So those clients are now happy that they can book and don't have to wait as long anymore. The returning clients are the happiest ones. 
Q4. Was it easy to set up? 
Yes, it was easy to set up the basic system. If I needed some help, I could contact Live chat, and the agents gave me some useful tips. 
Q5. Have you used our Live Chat Support? Were they helpful?
Yes, they were very helpful. I was mostly in touch with live support in the beginning.
Q6. Have you downloaded our admin app? If so, how does it work for you?
I am pleased with it. It is easy to use and quick to respond.
Q7. How large a percentage of your clients use your website to book your services? 
Most of them now, some will book their next appointment straight after their service is done.
Q8. Do you take bookings via Facebook, Instagram and Google too? 
Yes, I do. We have it on Facebook, but not on Instagram. We wouldn't expect a lot of bookings coming from that channel for us. 
Q9. What do you like the most about the system?
What I like most is that it is SIMPLE. My clients find it simple to use and very easy to book. For me, that's what matters most. The second time they book, they don't even have to log in anymore, so it becomes even more straightforward.  
Q10. Was there something that surprised you after you implemented the system, unexpected after starting to use such a system? 
Yes, mainly how many customers actually use the booking system. I thought fewer people would use it as they are used to just 'walk-in and wait'. Also, in our area, no other nail salon is using a booking system, so people are not used to the idea. It's nice for us who manage the salon, as we have reduced double bookings and can more easily manage the load on different nail technicians.
Q11. Has SimplyBook.me met your expectations? 
Yes, it's a very nice system and excellent that clients can now book an appointment themselves.
Q12. Would you recommend the system to your friends? 
Yes, but not for competition in town:)