​​Struggling To Fill-Up Business Bookings? Here's How Testing Can Help You Out
09/02/2022
1362
1

This post is also available in:




If you're having a hard time making your business bookings website work, here is a simple idea to help you win customers: test different versions of your content to see what enables you to gain the most customers.
After all, you wouldn't implement a new program without extensive software testing, so why implement new content without doing testing first?
It's no longer enough to have a website that you've customized according to your brand. Instead, it needs to be personalized to your clientele. This needs to be based on data about your audience and their interactions with you.
A poorly designed business bookings website affects the bounce rate (visitors who leave the website without taking any desired action) and your customer churn rate (customers who don't return). For the sake of both customer retention and customer acquisition, it's time to start A/B testing.
What is A/B Testing?
A/B testing is a method that can tell you what works – and what doesn't. Otherwise known as split testing, it's relatively easy to implement:
Create two versions of something (whether that's a web page, an email campaign, or something else).
Split (hence the name) the traffic between them.
Check how each of them are performing in terms of conversions
Choose the winning version
Easy, right? You can change any variables you desire, from the CTA (call to action) button to the use of hero images or even the overall navigation.
This form of crowd testing provides the best insight into how visitors engage with your website or app. It can help you identify the most crucial factors in ensuring a visitor converts into a customer.
Why is split testing helpful for business bookings?
Split testing is a great way to determine what resonates with your customers. A customer might interact with hundreds of touchpoints within an effective marketing funnel. You can only perfect these by testing them out on your audience.
Unless you're at 100% conversion – highly unlikely – there is always room for improvement. Continual A/B testing can help you validate every little change. Rather than updating something and finding out a week or two later that your bounce rate has increased, you can test it alongside the current version and check the effect.
Not only is A/B testing an easy and affordable way to improve user experience (UX)and conversion rates, but it has other key benefits too:

A data driven approach. A/B testing helps you have data backed evidence for what goes on your website and what doesn't. It helps you design a tailored website that suits your customers needs, instead of guesswork based on market standards.

Continual improvement. Being able to consistently optimize UX allows you to offer the best customer experience on your website. Positive user experience is a vital element of customer retention – not to mention, how great will your reviews look if they all talk about how easy the booking process was?.

Access unexpected insights. You might discover things you previously didn't know – perhaps one of the two versions you're using does extremely well, and it's all due to a tiny change you might otherwise not have noticed? Being experimental can result in unexpected (and useful) insights. Keeping an eye on conversions and other performance metrics to understand your users better.
How can you experiment to increase business bookings?
We've mentioned just how important experimenting can be, especially for continuous improvement. Whether you're trying to improve a poor app retention rate or simply boost your business bookings, here are some critical variables to consider:
Products and services
No matter how confident you are in your offerings, there's almost certainly a way to improve. Are you highlighting the right things? If you're a hotel chain, see whether explicitly listing the amenities available increases bookings. Take a look at what other brands are doing, and if there's anything you're missing – for instance, could you offer video conferencing for small businesses? Late-checkouts? A free breakfast?
Using split testing can help you see if adding these additional features does increase your conversions – or if the problem lies elsewhere.
Price
From a marketing strategist's point of view, your price is the second most important factor in your booking system after your product. If you want to know why people leave your website on the pricing page, consider what changes you can make. Do you have one fixed price, or can you offer a range? Is there any way you can offer lower rates to test what difference that makes?
You might not be able to change your price rates, but you can change how they're presented. For instance, could you break down the pricing more clearly, so potential customers can see where their money would be going? Or, if you have a best rate guarantee policy, can you highlight it more prominently?
CTAs
Even with a great product or service at a great price, you might find you're not getting the business bookings you want. Consider if your calls to action are causing a problem. Are they too soft or too firm? Maybe the color isn't inviting, or the wording isn't right. Split test a couple of options and find out the words, colors, effects and tone that work the best.
Landing Pages
There's a lot on your landing page that you can experiment with, such as:
Content length
Image choice
Fill-in forms
User reviews
Colour scheme
Navigation bar size
Basically, if it's an element that makes up the page, it's worth testing different versions of it. Remember: the landing page should be easy to navigate and drive the user to press the CTA. If you're particularly busy, it might be worth testing out a waiting list option and seeing if this reduces bounce by allowing people to provide details in case a booking opens up.
Payment options
You've got a customer raring to go, and they're at the booking page ready to press 'pay now'. And then they leave. It's worth looking into your payment options at this point. Consider:
Are you offering a variety of options?
Do your customers need to fill in a lot of detailed information pre-purchase?
Is the security of your site made obvious?
Payments are often a stumbling block, and testing payment options lets you know if your customers need reassurance about payment security.
Test, and then test some more
You can maximize your ROI by constantly iterating with continual testing. You might not have time to test every element on your website, but you can choose the ones with the most significant impact.
The mentality of continuous testing makes it easy to adapt to shifting consumer needs. Your pre-launch website checklist may have ensured it was up-to-date at launch, but A/B testing can ensure your website is thoroughly tested in real-time.
Investing your time in A/B testing is worthwhile because actual data will back all your decisions. This is key to conversion rate optimization (CRO) and creating an excellent user experience. Using split testing, you can boost your booking numbers and repeat customers.
Bio:
Guest Author Bio: Emily Rollwitz – Content Marketing Executive, Global App Testing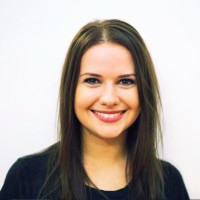 Emily Rollwitz is a Content Marketing Executive at Global App Testing, a remote and on-demand app testing company helping top app teams deliver high-quality software anywhere in the world. She has five years of experience as a marketer, spearheading lead generation campaigns and events that propel top-notch brand performance. Handling marketing of various brands, Emily has also developed a great pulse in creating fresh and engaging content. She's written for great websites like Airdroid and Shift4Shop. You can find her on LinkedIn.