February is over, can you believe it?! It sure flew by for us as we were working on a lot of new stuff for next month. March is the busiest month for many service businesses out there, and the perfect opportunity to make your customers even happier and to get new ones. Make sure to check out all our sales and marketing features which can help to boost your business this month.
We are constantly working on improving the system and adding new features. Keep on reading to see what's new this month and what is coming up.
What's new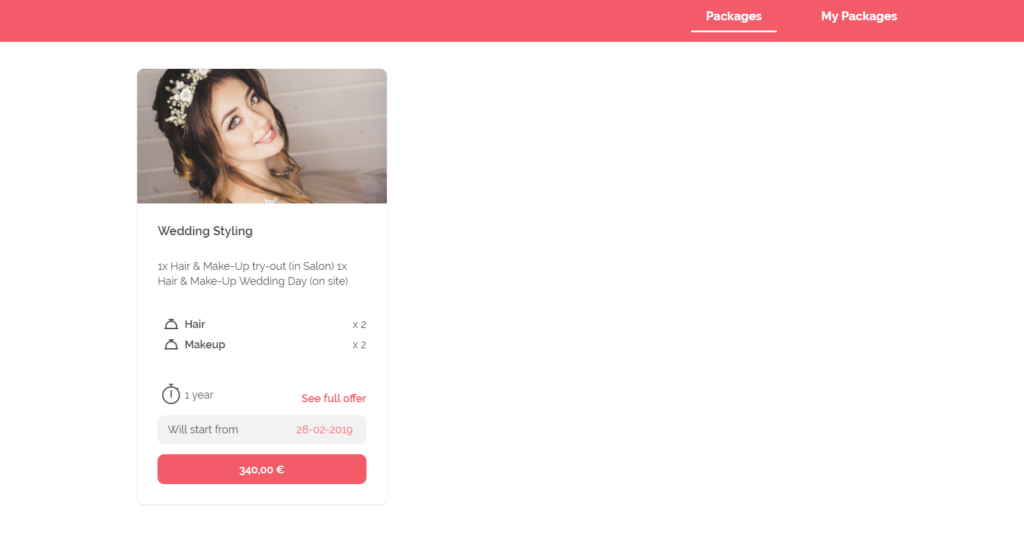 Packages
We are proud to offer you our latest custom feature; Packages. With Packages you can bundle multiple services and products into one package for your clients to purchase from your booking website. This is an excellent way to offer your best clients a discount when they purchase more than one service at a time.

Packages is also a great channel to promote some of your new products or add-ons. Create a package with some of your most popular services and products and then include your latest service or product that you want to promote to your clients. Offer a package like that to your clients at a discounted price, compared to buying the items individually, and they will love it!
The system takes care of monitoring how much is left within each package, so you can check the status of each client's package at any time in the Package report.
Read more about Packages, watch this video,  or try it right now in your admin interface.
Overall Reports Improvements
We have received a lot of tips on how you all want your reports to be. Mostly, you told us that you want it to be super flexible. So that's what we did…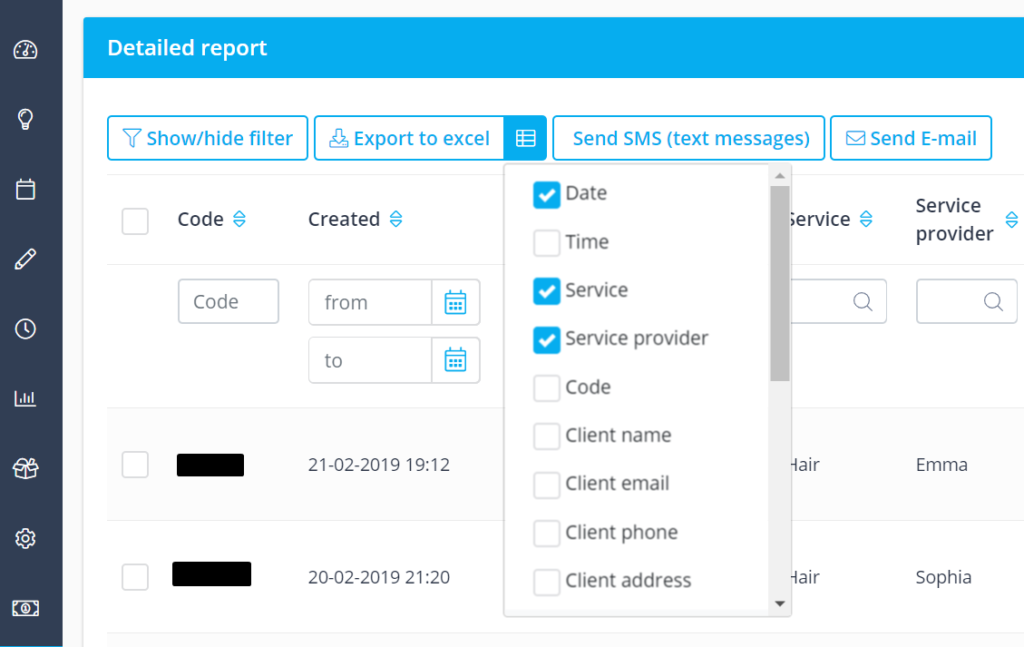 All of our reports now have a "columns" button, where you can tick off exactly the information that you want to be exported to Excel. So from now on, you should be able to create exactly the report you need for your business.
Booking Process Enhancements
With the new Intake Forms improvement, your client's life becomes a bit easier. The first time your client books your services, they will be asked to fill out information with your intake form. The second time, however, the system will automatically remember what he entered the last time so he doesn´t need to refill the same information again.  Smoother process = Happier client.
Secondly, we improved the Timezone selector from within the admin interface. Before this, if you accept bookings from different time zones your clients could only choose the time zone in the GMT +1 format. Now, you can choose whether you will show your clients a time zone selector in either of the two formats: "GMT+1 etc" or "City Name".  You can also pick whether you will show your clients the time format of am/pm or 0-24h.
Coming Up
New Booking Theme
We are working on a very slick and modern new booking template which we are sure you will love! We look forward to show it to you in the coming month.
Gift Cards Improvements
Next month we will launch an improved version of our Gift Card Feature, where you can issue gift cards from the admin interface without having to attach it to a specific client.  
Membership Improvements
A possibility will be added so that you can make a purchase of membership from within the admin interface.
If you have any suggestions or questions, please comment!