5 Tips to Increase your Sales by Using Packages
26/02/2019
920
2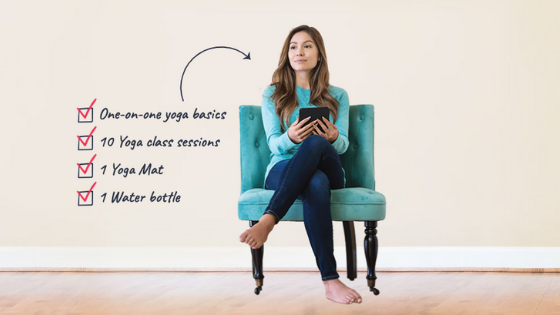 This post is also available in:



Every business owner wants to know how to leverage the business better to increase sales.  If you happen to be one of those business owners, we encourage you to read on. In this article, we are going to focus on how you can benefit from using the packages feature in running your service business.
First things first, what are Packages?
The more advanced appointment scheduling software on the market usually offer a feature called packages. By using packages, you can create packs of one or multiple services in one bundle and sell to your clients. If you also sell additional items, you can combine services with products and service add-ons in one and the same package.
SimplyBook.me offers an advanced version of packages where each package can include any number of services and products or a mix of the two. Time period validity can also be adjusted.  Create different versions of packages and sell them on your booking page or directly to clients who walk in by using their POS feature.
How to use packages for your business?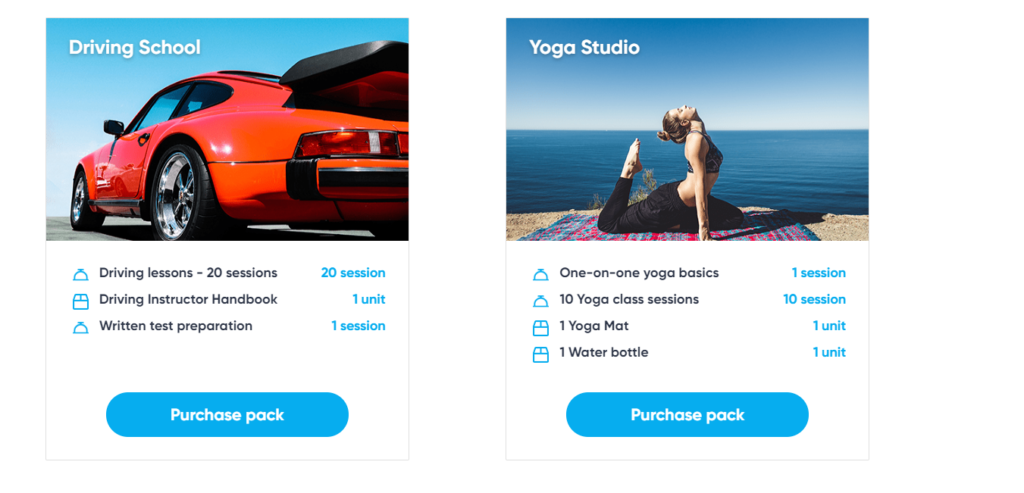 Depending on the type of business, you can create different combinations of packages sets.
You can sell multiple occurrences of one service:
10 English lessons for beginners

8 Individual yoga sessions

5 Fitness classes with a personal trainer  
2. You can mix multiple occurrences of several service types in one package:
5 Manicure appointments + 5 pedicure procedures

5 Singing bookings + 5 piano classes
5 Theory lessons + 5 practice handicraft lessons
3. You can mix services with add-ons and products:
Driving lessons: 20 sessions + Driving Instructor Handbook + Written test preparation

10 massage therapies + free oil

Haircut + dye + styling
How to sell more with packages?
So let´s move to the fun part: how to sell more with packages!
Here are our 5 tips on how to increase your sales by using Packages:
Incentivize your clients to buy more
Create a package of several services and/or products at a discounted price, compared to if the client would buy them individually. Make sure your client knows what a great deal they were making by purchasing your package!
Offer simple packages of the same service
By encouraging your clients to buy a pack of 5 sessions upfront, 5 coaching sessions for

example, they will, first of all, be more likely to show up for the session and, secondly, be less hesitant to book the next session, knowing they have already paid for it.



Bundle up!
Promote your latest service offerings or products by bundling them up in a package with your most popular services


This is a great way to introduce new services and products to your clients.

Cater to different clients by offering a variety of packages.
Every single client is different, ask your clients what they would like to see in a package and find out how to maximize the benefits of packages.  Please bear in mind not to offer too many packages which could lead to confusion. It´s a fine balance between meeting your clients needs with the right package and leaving your customers feeling overwhelmed.
Creative names
Give your packages exciting names, all hinting that your client is the real winner by purchasing them. You could, for example, name them Platinum, Diamond, and Gold… obviously all great choices:)  Make sure to have one of the packages as a budget-friendly option to cater to a broad range of potential clients.


Why your customers will like packages.
Your clients will definitely appreciate the convenience to pay for their favorite services upfront instead of making multiple purchases.
With the SimplyBook.me package feature, once clients have purchased a package, they can schedule an appointment at any time paying with their package credits.
They can always check how many occurrences are left within each package and last but not least they will LOVE getting discounts for buying packages with multiple items.
Find out more about packages or
Check out the video or our tutorial on how to use packages at our help center.