December Newsletter: New timelines, Gift Cards designs, and more
01/01/2019
762
3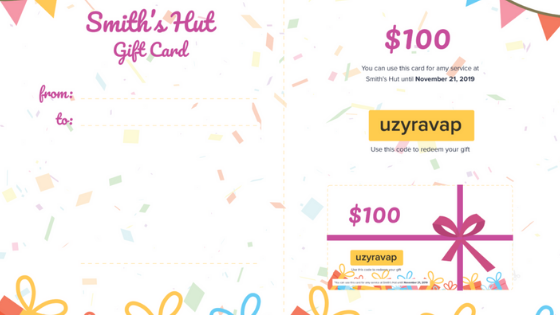 This post is also available in:




First of all we want to wish you a Happy New Year! We hope that 2019 will bring you health and happiness and of course an even more successful business!
We at SimplyBook.me worked hard in 2018 to further develop our booking system so that you can use it for all your business needs. In 2019 we will continue on that journey with exciting features coming up.
What's New in December
Gift Cards Updates
We added a range of new designs for printable gift cards for different occasions and did an update so your customers can now buy Gift Cards without you having to use client login.

New classes timeline
This new timeline is great for those that offer classes or a mix of classes and services, escape rooms etc. Clients can use a filter to show only classes, certain classes, only certain days of the week, and even select part of the day. You can find the new timeline in Settings/Themes and see if it fits your business. Just Save and Apply if you like it after trying!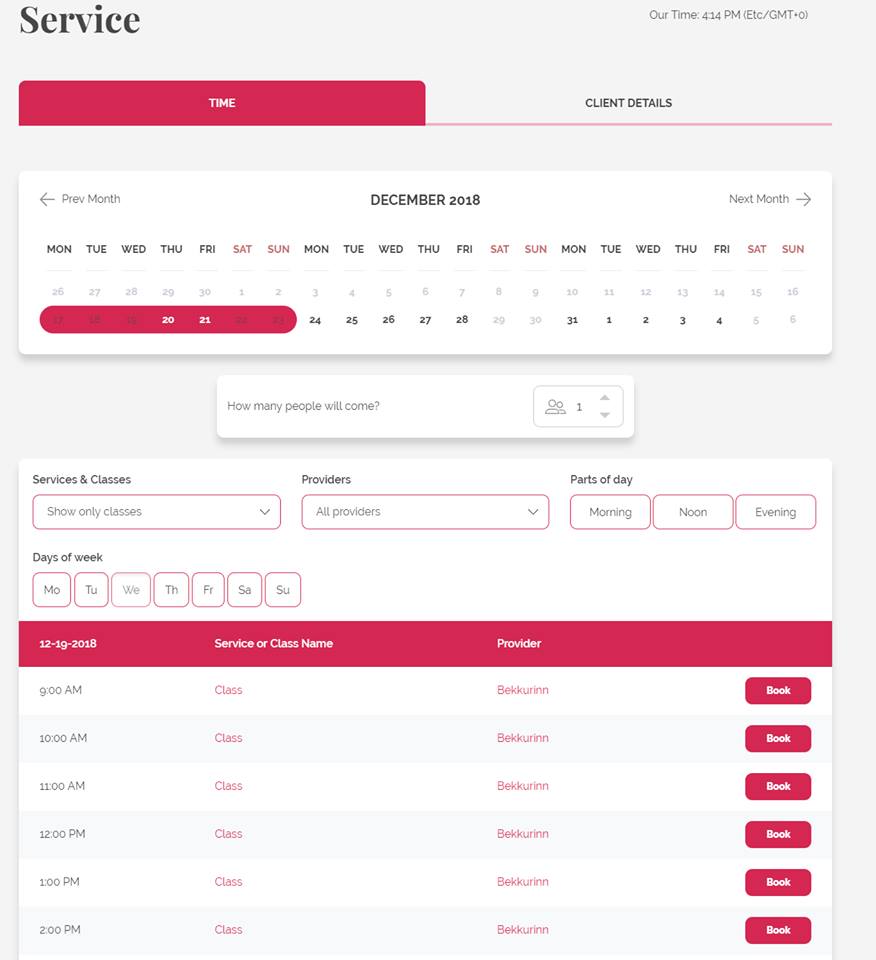 Enhancements in memberships
The latest update in our Membership feature gives you a better overview of your business. Now you can see which membership was used for which bookings, the status of each, how many bookings are left within a membership etc. We encourage you to check it out under Reports/Membership Payments !
Coming in 2019
POS interface and reports
With the new system interface for sales, you can create invoices for bookings, products, memberships, gift-cards, and receive payments. With the new POS sales reports, you have the possibility to approve or remove invoices and stay on top of your business by viewing your sales charts.
Packages
With the new Packages feature, you'll be able to create a set of services, products, add-ons, or even a mix of these and create a package for sale. For example, your client buys a pack of 5 manicures and 3 pedicures, or 10 driving lessons, 5 onsite classes, etc. They can then book the prepaid services whenever they need it within the time limits you set for the package..
Single page booking
If you need a brief version of the booking process, this type of timeline displays all booking steps on ONE page. Services, service providers, categories, and locations are all selected and booked on the same page.
Remark: If you have not had the time to set images for your services and providers, simply select to display booking steps without images in Settings / Themes. This makes the booking process nicer for your clients.