How To Find Franchisees For Your Salon Business
28/10/2021
2000
0
This post is also available in:




Like most business owners, you know, setting up and running a salon business has many moving parts. You're looking for capital, employees, and customers to keep your business alive. But if you have crossed this stage and are looking to expand, there are many ways to do it. You can begin to optimize your existing offerings, add new services or diversify with new products. While this might add to your bottom line, it might also escalate your overhead costs, often minimizing margins.
What you need in this case is to set your sights on a strategy that requires fewer overheads and makes it easy to scale. Much like franchising, where you expand your salon business by partnering with interested parties (franchisees), you get financially rewarded for this partnership. We'll also look at whether your business is ready for franchising, the benefits, how you can find an ideal franchisee for your business, and a suitable strategy to scale your franchising plan.
Let's take a look.
3 Signs that you are ready for Franchising your Salon Business
Take note of these signs when you're prepared to test and see if franchising is right for your business.
Good existing bandwidth: If you're struggling with your current business tasks, there's probably no room to take up franchising since it needs to be in order before you look outside to grow. And if you haven't maxed out your current bandwidth, invest time and money on franchising to give your business the right direction to grow.
Your Moat: Growth by franchising is possible when you clearly define your USP, making people want to work with you. Introspect on why people should franchise from you instead of starting their own. Find your moat and ensure your brand stands out with your brand name, unique products, celebrity stylists, and superior services.
Processes in places: Another sign that your business is poised to scale is if your operations are in place. Do you have the infrastructure to manage employees across multiple locations? This could include a seamless onboarding infrastructure for new recruits, an employee attendance tracker to monitor clock-ins, proper accounting tools to track cash flow, and inventory expenses to ensure your salons don't run out of supplies.
Advantages of Franchising your Salon Business
Franchising has many benefits, primarily lower costs and faster growth.
Fewer overheads: You're not managing staff directly. You do not have to negotiate leases and do not have to manage day-to-day activities. That means fewer overheads by sharing your brand name and your business model with your franchisees.
Easy to scale: When you no longer work on firefighting on daily operational tasks, it is easier to focus on scaling by providing your franchisees with better training facilities or marketing support.
Profitability: Franchising your salon business allows greater cost control with lower overheads, wider audience reach, and better profitability.
Better brand awareness: Because your franchisees will be in different locations, it makes it easy to spread the word about your brand leading to better brand awareness.
Disadvantages of the franchise route
There are certain downsides to franchising. Consider these before you take the plunge.
Ensuring Standard SOPs: It's not always possible to monitor every standard SOP in the franchise route. So if it's on your agenda, then franchising isn't a great option.
Operational challenges: Plugging every functional leak isn't possible while franchising. There could be inventory issues or human resource needs that the franchisee will have to look into.
Possible conflicts in personality and work culture: Working with different personalities is a tough call. What's more challenging is accepting franchising partners with totally different work ethics or company cultures that may be vastly different from your beliefs.
Pick your target franchisees
Pick your target franchisees from those that are either in the franchising business or in your industry already. This could be existing franchise owners or independent salon owners.
Existing franchise owners: When you approach existing franchise owners, it's easier for them to relate to your business model and see your vision. What goes in your favor is their experience in running franchising, managing a team, and a keen eye on finances. Business projections are likely to be accurately backed by sound business knowledge.
Independent salon owners: Some independent salon owners run on low margins. Talking to them can give you an insight if working as a franchisee can boost their margins. They could be struggling with high startup costs or rising fixed costs. As a franchise owner scaling up supplies can improve margins making it the right fit for the franchising model. Plus, you could handle corporate marketing and drive footfall to their salon.
Finding new Franchisees
The next step after identifying the right franchisees is using different channels to reach out to prospective franchisees. A long-term strategy like SEO can help bring in leads repeatedly while running ads on Facebook, Google, or in franchise magazines can bring them with a shorter turnaround.
Search Engines:
While building your online reputation as a salon business, optimize your online presence to attract the right franchisees. For short-term impact, look at advertising on leading franchise directories, list your salon business on Yelp and other review sites and take a few pointers in crafting an effective franchise SEO.
Even though it is a long-term strategy, it can work well if you're looking to scale across multiple locations. So invest in SEO, do link building to the franchise information page, write blog posts about it, create attractive yet relevant lead magnets to get people to sign up to your email list.
Email:
Do you make use of email newsletters to nurture and engage your clientele? It's not far-fetched to think that some of your own clients would be interested in signing up for your franchise. Make sure that your emails go with a signature linking to the franchise information page. You can use a free email signature generator to create professional signatures that actually draw attention to your link.
Another way to get franchisees familiar with your salon is by sending out cold emails to prospective franchisees. Of course, this is easier said than done since cold emails often get the cold shoulder. But to stand apart, you can follow a few best practices.
1. Spend time writing a great subject line: Personalize as much as possible, making it obvious to engage further. A mix of urgency and curiosity can go a long way in making your readers excited to read your emails every time.
2. Be specific and relevant: While urgency can help, doing it every time can make it monotonous. Hence try to optimize the email and weigh each line that goes in the email body. Start by capturing the reader's attention in the first line and then be specific about your information and ask as you end the email.
3. Keep it short: Remember to value your reader's time. Do it by using short paragraphs and sufficient white space that makes it easy for the reader to scan the message and grasp it.
Ads in franchise magazines: When your salon service needs a direct and reliable partner, consider ads in franchise magazines. They serve as a reliable way to position yourself right where your potential audience resides.
Franchising Strategy
Franchising cost:
Begin your franchising strategy by determining the franchising costs. What's the franchising cost you want to charge? Based on how reasonable the franchise fee is, it could be anywhere from one to fifty per cent of the revenue.
Also, run a valuation based on future earning potential. Then assess the willingness of the franchisees to pay. Before you set, your franchising costs, don't forget to factor in competitors' charges and how you can charge competitively. When you have all these factors, you can find the sweet spot for a healthy balance sheet.
Create an SOP:
With an SOP in place, it becomes easy to keep track of compliance or deviation. It leads to better systems and high customer satisfaction. So take note of branding requirements, services being offered and lay down the product specifications and details for ease of use.
Make onboarding a less intensive process with SOPs and while training stylists. Besides these, also set guidelines for managing customer queries, employee attire, and general housekeeping.
Brochure:
Your brochure should clearly spell out what's in it for the franchise. It should have the potential income opportunities, case studies if you already have existing franchises open, and helpful tips on what locations you think will be best. Also, list any reports or audit or inspection reports to be shared or asked during the partnership.
Find new business opportunities:
While you are exploring new franchisees and their potential collaboration, you're likely to spot a business opportunity that hasn't been met. It may be a case of in-home salon opportunities in a specific location. It is an eCommerce opportunity where orders are handled online centrally and delegated to the relevant franchisee in that particular geographical area.
Build financing partnerships:
Running a franchise is not cheap. In addition to the franchising fee, expenses also include equipment, lease, hiring, and operational costs. As the franchisor, you can make it easier for your franchisee to sign up with you by partnering with financial institutions to offer them an easy credit line.
Final Thoughts
Franchising can seem like a great way to expand. You have lesser overheads, a wider audience, and a faster potential to scale. You need to be careful and consider that there might be a case of miss in compliance with SOPs, a cultural misfit among the franchisee and franchisor, and operational challenges you can't intervene in.
However, the positives far outweigh the downsides where your moat comes into play, and you pick likely franchisee candidates already in the franchisee game, those that could give you a geographical advantage and potentially allow more customers in your sales funnel.
But don't miss out on setting clear guidelines in your franchising strategy that involves keeping costs at the forefront, specifying your expectations in the brochure, and keeping an eye for new business opportunities even as you get into the franchising model.
Guest Author Bio: Anand Srinivasan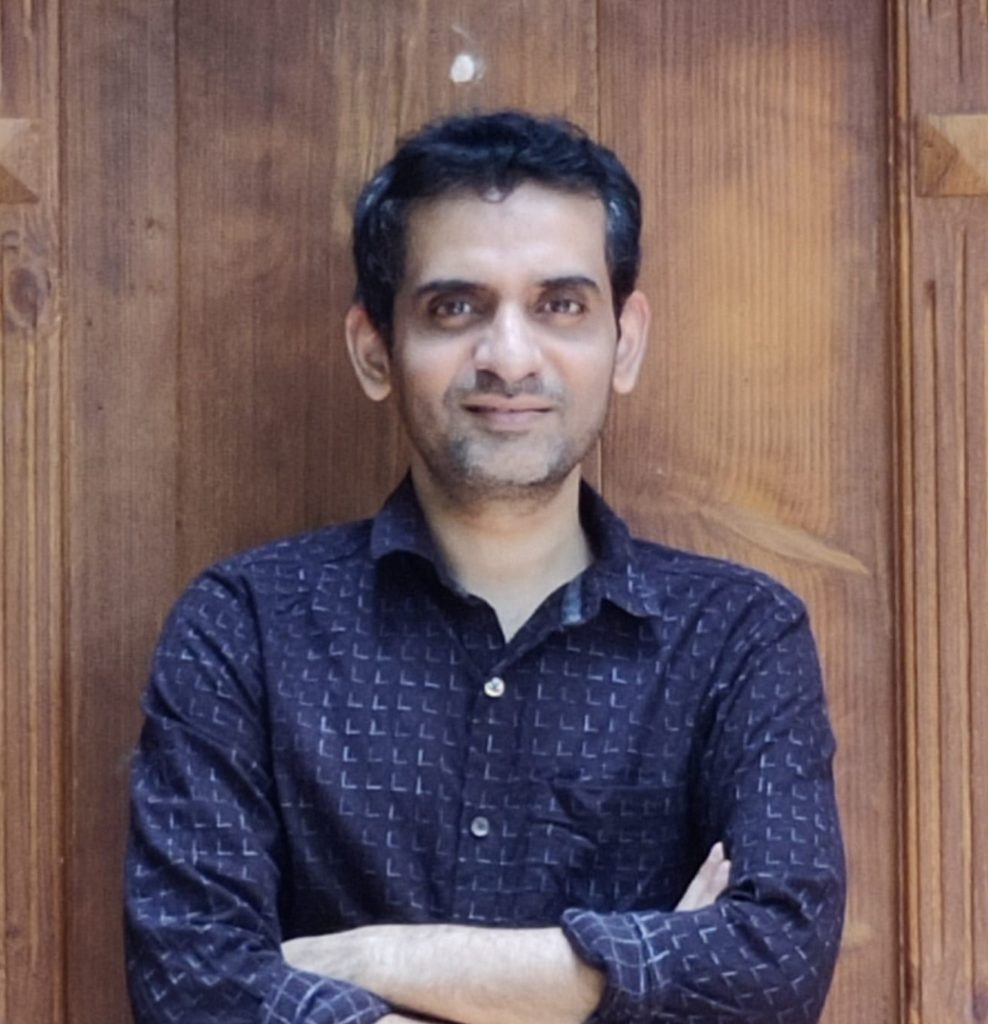 Anand Srinivasan is the founder of Hubbion, a suite of business tools and resources for small business owners.