7 Reasons Booking Software Is Essential For Your Business
14/04/2021
1128
1

This post is also available in:



Booking software has become extremely popular in recent times. More and more companies are using booking software than ever before regardless of the industry they operate in. If you are not using an online booking tool, you are missing out.
A common mistake that many businesses make is thinking that online booking software is only for modern companies that target young people. However, it could not be further from the truth. The truth is just about everyone is using those booking systems.
Besides, you might have used a booking plugin for booking a restaurant slot, guided tour, hotel stay, or flight. However, booking software can be helpful for every business.
If you want to stay ahead of your competition, you need to invest in the software. This post takes a close look at the top 7 reasons why booking software is essential for your business. So, what are you waiting for? Let's dive in.
1. Around-the-Clock Booking
One of the main reasons why your business needs booking software is because it ensures around-the-clock booking. With the online tool, you get to provide your clients with complete freedom overbooking. They should be able to book whenever they want. That is the magic of a 24/7 booking service.
When you offer such an option, you can maximize sales as customers no longer need to make a booking during working hours. Just think about it, it can be challenging to make a booking for any service while working. With a booking plugin, you get to allow prospective clients to make a booking during the weekend, a holiday, or even late at night. Most people prefer making a booking in the spur of the moment. Hence, it pays to have a booking option.
2. Time-Efficient
Another reason why booking software is essential for every business is that it is time-efficient. Calling or visiting the business premises to make a booking is not time-efficient. If you do not provide an option to make a booking online, customers will not reach out to you to make an appointment.
Moreover, it takes a ton of time to manage your bookings on your own. Your employees might end up getting stuck on the phone line responding to booking requests. By introducing an online booking service, you get to provide a convenient booking option to customers.
3. Lower Budget and Higher Revenue
The latest booking software makes it very easy to accept online bookings. You will receive a notification through email or SMS whenever an appointment is booked, rescheduled, or cancelled.
Besides this, you also get to accept online deposits and payments via different payment processors, including Stripe and PayPal.
The best thing about the booking software is that it is affordable to use. You can use the software with even a lower budget.
When you use booking software, you will be able to target customers who dislike calling to make a booking. This would allow you to boost revenue. Studies reveal that people who avoid making phone calls have an easier time using a booking feature, which should be reason enough to give the software a try.
4. Mobile-Friendly
A great thing about the hottest booking software is that it is mobile-friendly. You can even integrate it with your business website or use a dedicated app for accepting bookings.
In addition to this, the tool also accepts bookings directly from your business app or social media account. It does not get better than this. It does not matter whether you run an Islamic Finder website or any other website. You can integrate the feature to provide a mobile-friendly experience to customers.
Take your business to the next level by using the admin app. It enables you to manage your business efficiently. The software also provides custom features that will prove helpful.
5. No Room for Mistakes
As humans, we tend to forget things and make mistakes. It is simply inevitable, no matter how hard you try. When a human is involved in the booking process, mistakes happen. There is a risk of losing the appointment, overbooking, or even double-booking.
When you use booking software, you get to reduce the likelihood of any mistake occurring. It should only take a few minutes to put the booking tool to good use. You can implement simple rules such as the duration of the meeting, the slots available for booking, and more.
6. Amazing Insights
The booking software available today provides impressive insights that you can cash in on to take your business to the next level. The tool allows you to track the popularity of your business and revenue.
Every reservation that was made would be analyzed and monitored to provide you with a better understanding of your target audience. Learn more about your customers, their preferences, and patterns to improve your service.
Detailed insights provided by the software can help you improve your weaker spots and enhance your performance. For instance, you can identify the days of the week which are more popular and increase booking openings on those days.
Create a growth plan by leveraging the information obtained. There are many patterns that you can learn from to reach new heights.
7. Helps Keep Customers Happy
It is a well-known fact that enhancing user experience increases customer satisfaction. When you implement beneficial features to make the user's experience painless and straightforward, customers keep coming back and adding booking software is a great way to do it.
Booking software helps keep your customers happy. Thus, you would not need to worry about clients switching to a competitor. By introducing online booking capabilities, you will ensure that your clients are satisfied with your service.
A booking plugin goes a long way in helping your business retain customers. It might just be what you need to implement the perfect client retention strategy.
Reasons Booking Software Is Essential For Your Business
In short, you have to use a booking tool if you want to succeed.
It offers around-the-clock booking, efficiency, higher revenue, a mobile-friendly platform, incredible insights, and minimizes mistakes. Besides, it also helps keep your customers satisfied. Hence, you cannot go wrong with a booking plugin.
Once you have introduced a booking feature, you get to turn new clients into loyal advocates. It helps create the perfect environment for returning clients.  
Guest Author Bio: Muhammad Shoaib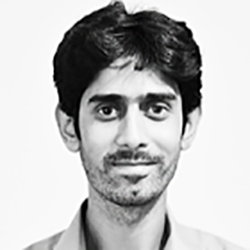 Shoaib provides ghostwriting and copywriting services. His educational background in the technical field and business studies helps him in tackling topics ranging from career and business productivity to web development and digital marketing. He occasionally writes articles for Islamic Finder.