Friday Feature: Point of Sale Feature Functionality [VIDEO]
27/09/2019
1019
4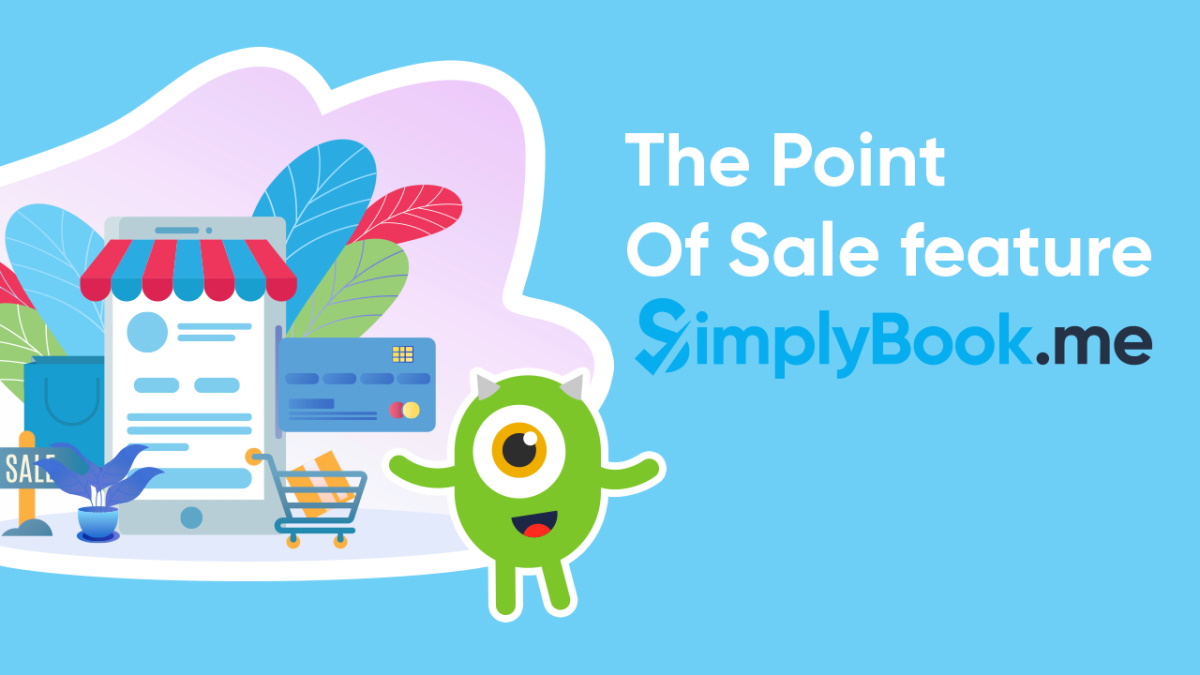 This post is also available in:



Whether you are an established business or just getting started, don't you wish that your Point of Sale system would sync with your booking system? That's why the Point of Sale (PoS) functionality in the SimplyBook.me system is designed to be easy to use and integrated with your booking system.
The video shows a great example of the product overview. However, there are more features to this neat little addition that will make you want to get started right away.
Integration with your booking system

Integration is a crucial part of the PoS feature. It will allow you to book appointments made by clients who walk into your business, directly from the interface, and these will sync with the booking system. Additionally, bookings that are due for the day/week ahead will show as payment pending or paid. So if you have a full schedule ahead, you can call up the day's bookings, and all you need to do at checkout is click on the reservation. You can also see whether your clients have paid, have a payment pending, or have chosen to buy any product add-ons. You can even add extra products on at the checkout if your customer wants them.
Admin & Combining results
In many cases, walk-in clients are the ones that don't show up on reports. You can't report on them, they show as anomalies on your accounting reports, and they slide under the radar when you try to analyse your business. You have to put in a lot more work to combine your outlying data with your nice and accurate reports from the system. Our PoS feature allows you to great an appointment in the software at the moment a client walks in and asks if you have an appointment. You can also combine your PoS sales with payments made online, and your reports will show everything. 
Simplicity
You saw in the video just how clean and simple the interface is for the PoS feature. You can't get more simple than starting with the option of a new sale or choosing an existing client. Because this system is optimised for tablets and other mobile devices, as well as being entirely functional on desktop computers, it's an ideal choice for any service business. Mobility with tablet access and wireless card readers. The simple interface is intuitive and straightforward to use.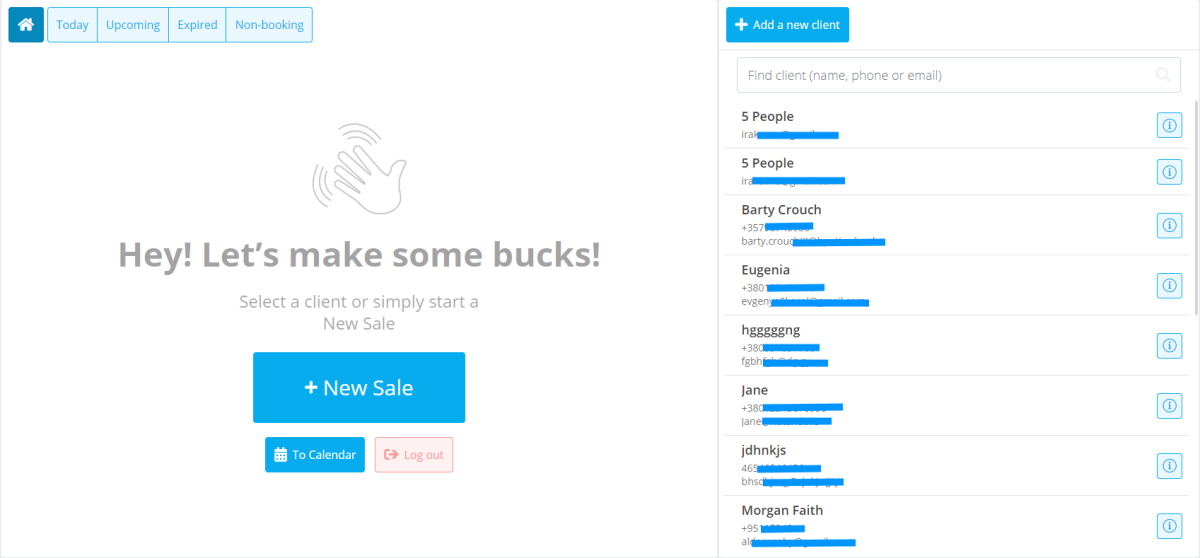 Products for sale
If you also use the products for sale function, the PoS function will sync that information from your booking page. So if you have a client who needs a refill or top-up between appointments, you have the functionality to sell a product without the client having to book an appointment. Once again, you can collate this info within your reporting. 
If you have the custom features available, I highly encourage you to try it out. The best way to see everything that the point of sale feature has to offer is to see how it works with your client and booking set up. You can find more information here, or if you need help setting it up you can check out our help centre