Conversion Roadmaps_ Plotting a Course to Business Growth
August 23, 2022
613
0

This post is also available in:




When you have a comprehensive roadmap to navigate your business development, it's easier to bring your company vision to life. The ups and downs during business growth become achievable challenges rather than brick walls.
A detailed plan for business growth can also help you make insightful decisions on how to best adjust marketing and sales channels, like your website, to make progress. Below is the blueprint for plotting a course for business growth and designing a website that converts to support it.
Define the Vision You Have for Your Business
Building a business growth roadmap is critical because it outlines clear development goals and steps for achieving them. Without a roadmap to plot your business growth, you'll waste time doing things that don't promote growth. In fact, you may not pursue the next steps in your business at all. The number of directions you can take to evolve your business can be so overwhelming that it prevents you from making any decision.
Defining and documenting your vision for your business and what it will take to realize it is an essential first step. Determine what success in five, 10, and 15 years looks like — detail what must happen to get to each milestone. Think about the changes you'll need to make to your workforce and how your company will be organized.
Focus on How You Will Increase Conversions
Increasing conversions on your website is integral to a growing business. After all, sales are typically the biggest revenue generator — but they don't come out of thin air. It's essential to figure out precisely what you want your visitors to do on your site to better your conversion rate.
Determine whether you want website visitors to make more purchases, sign up for your email list, fill out a form, view your blog, or book consultations and demos. This may take a bit of testing to figure out what leads to the most conversions for your specific brand. Some examples of conversions tests you can try include:
Adding live chat feature;
Changing calls-to-action (CTAs);
Communicating values;
Emailing about abandoned carts;
Highlighting client testimonials;
Shortening customer info forms.
Define precisely what you want your customers to do on your website to increase conversions. Then, you can focus on designing your website in a way that guides visitors toward those actions. Monitor their activity on your site and how that correlates to conversion rate. This will change the direction of your roadmap, but that's a normal occurrence.
Immerse Yourself in the Data
Data is crucial for increasing conversions on your website and driving business growth. Take your time analyzing customer trends and data to plot the most productive route to more website conversions.
Identify where your visitors are spending the most time on your site. Determine when and where they're exiting your site and which CTAs generate the most conversions. Also, look at data that gives you insight into who your customers are, their behaviors, how they think, what they are struggling with, and their needs.
If you can understand how your customers navigate your website and why, it'll be easier to push them in the direction you want them to go.
Analyze Customer Feedback
Take stock of what your customers are saying about your business. You can directly ask them about their experiences with your website. Prompt them to leave suggestions for bettering any aspect of your company. Soliciting, analyzing, and implementing customer feedback is a must for growth.
Ask your customers outright what you can do to better your website. Find out why they are and aren't making purchases or converting in other ways. Invite them to give you feedback on their overall experience with your business, too. A surefire way to get responses is to offer an incentive, like a coupon code, if customers fill out the survey.
Put the Necessary Technology in Place
Plotting a course to growth isn't complete without addressing the necessary tech to run your small business efficiently. Revisit your roadmap to business growth and look at what you noted about the technology you'll need to facilitate development.
Then, look at your current technology. Find the best way to bridge the gap between where you are now and where you want to be regarding technology. Prioritize the tools and software that will help you boost conversions on your site.
Implementing machine learning and automation tools is an excellent way to handle data collection and other repetitive tasks, freeing up time to work on other pertinent projects. Cloud-based tools are essential for internal and external communication. Project management software, a customer relationship management tool, and a content management system are also necessary to improve your workflow and increase your bottom line.
After defining the vision you have for your business, analyzing data, absorbing customer feedback, and implementing necessary tech tools, it's time to work on your website to drive the plans for growth you defined above.
Focus on Ease of Use
Conversions happen because visitors find what they need when they need it on your website. More importantly, it's easy to use. You must focus on ease of use to optimize your site to incite company growth and ensure conversions. This is possible through the following strategies.
Clean navigation
One of the main reasons companies have a hard time with conversions on their sites is because their navigation is a mess. If it's hard for customers to find what they're looking for, they'll leave your website without converting.
On the other hand, clean site navigation enables visitors to find what they're looking for seamlessly. You can also guide your visitors to conversions click by click. Set up your navigation bar with minimal categories. Create easily digestible content that's well-organized on each page and includes clear CTAs.
Make it mobile-friendly
You can forget about increasing conversions if your site isn't accessible on mobile devices. Most people visit websites on mobile versus desktop. Potential customers are using their smartphones, tablets, and laptops daily.
Implement a responsive web design to improve visitors' chances of converting. That way, you'll maintain site speed, navigation structure, quick loading times, and an enjoyable user experience no matter the device someone uses. All of these factors contribute to mobile conversions.
Prioritize safety and security
Visitors must provide personal information when it's time to make a purchase, sign up for an email list, or fill out a form. Unfortunately, having to put in private information stops many people from completing the desired action, negatively affecting your conversion rate.
If you want visitors to give up their personal information, you must make it safe and secure to do so. Top-tier cybersecurity measures are non-negotiable. Make it nearly impossible for cyber criminals to be successful. People will feel safer providing the information necessary to convert when security is a priority. Make your privacy policy easily accessible and only ask for the minimum required information from consumers.
Conclusion
Continual business growth is the ultimate goal. If you want to achieve this objective, a definitive roadmap for development is necessary — and so is a plan for bettering your website to boost conversions. Dig into this article to help you do both successfully, and remember that your roadmap will change and grow along with your business.
Guest Author Bio – Sam Bowman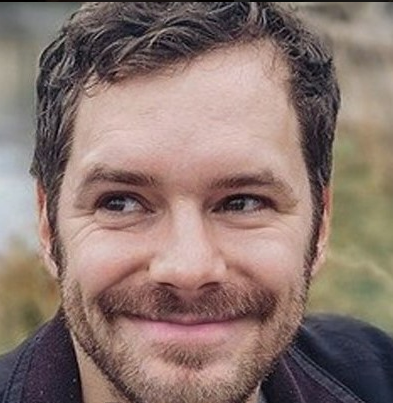 Sam Bowman writes about people, tech, wellness and how they merge. He enjoys getting to utilize the internet for community without actually having to leave his house. In his spare time, he likes running, reading, and combining the two in a run to his local bookstore.