7 Whiteboard Animation Videos to Inspire Your Next Marketing Piece
15/12/2022
1130
0

This post is also available in:




At this point, we all know the massive potential that explainer videos hold for your marketing strategy. However, it's essential to understand that there are many different styles of explainers, each of which has been designed and optimized to suit different marketing goals. Whiteboard animation videos, in particular, have proven to be particularly effective in engaging and educating audiences about notably complex topics. But that's only the case if you hit all the video marketing notes that make the style a marketing powerhouse.
To help with that, we've put together a list of 7 awesome videos made by some of the best whiteboard production studios, going over the specific elements that set them apart from other video styles and providing insight into why they're effective for some key marketing goals.
What Makes Whiteboard Videos so Effective?
Put simply, the whiteboard animation style is an excellent choice when you need a video marketing piece that covers these four key aspects:
Deliver complex information in a way that viewers will understand and remember.
Keep a relatively short runtime while covering many essential talking points.
Having a visual style that keeps viewers hooked long enough for your info to go through.
Educating viewers on a relevant topic without feeling like they are being lectured.
But what makes this style the go-to in those instances? Well, let's break it down!
Making Complex Topics Easy to Digest
The whiteboard video style's unique aesthetic design elements are immensely helpful for this goal.
Combining animated drawings with voiceover explanations in a visually decluttered environment makes any complex topic much easier to understand. Why? Because it draws from the same principles as real classroom whiteboard dynamics: you can organize, correlate, and present the information you're delivering in a way that helps viewers understand and retain your explanations more easily.
Think of it as having a talented teacher using a whiteboard in class to explain something, just in video format and with cool animations.
Longer Duration = More Information
If you're choosing a whiteboard animation as your next marketing piece, chances are the topic you want to explain requires a bit more than the usual 60-second marketing ad.
One of the main characteristics of whiteboard videos is that they tend to run a bit longer than other popular styles of marketing videos due to their use of storytelling and slower-paced transitions. The style is about allowing you to explore a topic in-depth, Yet keep things short enough for length not to be an issue from a marketing content standpoint.
An Engaging Format Viewers Love
Let's get real; it's hard to beat the effectiveness of these videos when it comes to viewer retention.
Why? Because people need to understand what you can do for them before making a decision. And what better way of explaining your product or message in detail than through visual storytelling?
This style's magic comes from watching a story dynamically come alive on the whiteboard. You're not only offering a solution to their problem, but you're also doing so in a creative way. Standing out from the crowd is paramount to engaging audiences. This is precisely what you can achieve using whiteboard animations that come alive and combine in front of your viewer's eyes to significant effect.
Making Your Audience Want to Learn
Educating your viewers is a fantastic way of establishing yourself as an expert in their minds. And whiteboard animations help you do just that. 
It's easier to process information when presented with visual and auditory stimuli. And providing essential information in a memorable format makes it even easier to understand and remember data. 
The whiteboard video style of explainers covers all those bases, ensuring your audience retains the key points and important details after watching.
7 Examples to Inspire Your Next Piece
Now that you know why whiteboard video animations are excellent for your marketing strategy let's review some examples to give you some ideas for your video.
Customer Green
Why it works: remember what we said about the storytelling aspect of whiteboard videos? This video is the perfect example of that. Starting with a situation many business owners can relate to —how can I know what customers want in a digital world?— they create a narrative that hooks viewers from the get-go and lets them know how they can solve this problem at the same time.
What you can learn: whiteboard animation is versatile, providing you with the perfect canvas to create a story that catches your audience's attention immediately. Use your expertise as an industry leader to decide which pain points to tackle in your video's core story.
Crises of Capitalism
Why it works: while this isn't a marketing piece, we can still learn something from this video. It has an 11-minute duration, and everyone who has made videos has heard that "short and sweet hits the spot!". Yet, with a topic as deep and complex as capitalism… That length is most certainly needed. And this video excels at explaining the issue at hand, taking its time to do it precisely.
What you can learn: taking your time to explain your product or service in depth is a crucial feature of whiteboard videos, so don't spare on the length of your piece just because other types of marketing videos are shorter. Of course, you probably won't want to make an 11-minute video! But whiteboard animations are known for being able to run a bit longer than most marketing pieces to fit everything that needs to be said. So, don't be afraid of a four or 5-minute piece if your info requires it.
The Story of Plastic
Why it works: this one is purely educational, teaching us about the production cycle of plastic. The video mentions how many aspects of the life cycle of plastic products are hidden from us. Still, thanks to the animation style, we can follow the explanation more easily and understand even the most complicated processes.
What you can learn: even strictly educational pieces can accomplish excellent results for your marketing strategy. Using a whiteboard instantly puts viewers in a learning mindset, thus associating your brand with valuable, educational content that can help them. Making that association positions your business as a field expert in their minds and increases brand trust—all critical points for customer satisfaction.
Where Good Ideas Come From
Why it works: this video is storytelling at its finest. This family of charitable trusts appeals to the emotional side of viewers, making them instantly connect with the organization's purpose and want to learn more about its values. And the fact that they chose to have someone actually drawing in real-time goes a long way to make the piece feel more personal and casual.
What you can learn. Making a brand video about your company values can make viewers connect with you on an emotional level and generate brand trust. And even if you don't have a David that can make the hand drawing for you, a similar effect is definitely doable with whiteboard animation software!
5. Children's Healthcare of Atlanta
Why it works: a topic as complex as congenital diseases is made simple using a whiteboard. By showing how the different parts of the heart are affected and the comparison with a healthy heart, viewers can learn more about a topic that is often too hard to understand for non-experts.
What you can learn: even if you need to convey a complex message to your audience, use the blank canvas of the whiteboard to your advantage. Make drawings of everything that may help your audience understand the topic better. Accompany them with a voiceover explanation that can really drive the point home.
6. What Makes a Great Team?
Why it works: here, Charles Duhigg gives a voiceover explanation of a topic he covers in his book Smarter, Faster, Better. Using whiteboard animation to promote a book is definitely something we don't often see, making it stand out to potential buyers as something interesting. It's an innovative way of making people want to know what else he's got to say!
What you can learn: don't be afraid of trying out a whiteboard video, even if it's unconventional in your niche. Telling a funny story (real or imaginary!) can make a casual viewer convert into a customer just because the unexpected format caught their eye.
7. MicroRidge Systems
Why it works: this is another excellent example of appealing to your audience's pain points to deliver your message. Watching a story come alive right before their eyes through meaningful visuals makes people in poor Ray's shoes instantly recognize themselves as peers and relate to the problems he's facing.
What you can learn. While people may think that the power of whiteboard animations resides exclusively in their hand-drawn style, it's crucial not to underestimate the characterization aspect. Having high-quality animations is paramount. However, pairing them with good story character writing is also essential. Your characters and story should mirror your target audience's situation to get the full effect of this style.
Wrapping Up
A good whiteboard animation video can accomplish many important goals for your marketing strategy. That could be communicating complicated information efficiently, exploring a topic in-depth, and educating and engaging your viewers. However, the key word here is Good.
Now that you've seen these fantastic examples of whiteboard animations, you're ready to make a great video of your own! We bet it'll be amazing 😉
Guest Author Bio Victor Blasco: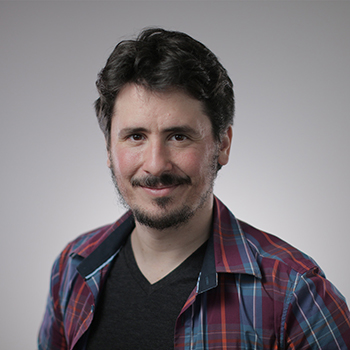 Victor Blasco is a digital marketing expert, Co-Founder and CEO of Yum Yum Videos and Yum Yum Digital. Connect with him on LinkedIn and Twitter