Las 6 cosas principales que debe saber antes de comenzar una práctica de asesoramiento
24/02/2022
294
0

This post is also available in:




There are a dozen different forms of counselling and therapy. Some require years of schooling. While others merely depend on a diploma and relevant experience. Moreover, those differences will depend on where you are and how your counselling will work. There are many reasons why you might want to set up your private counselling practice, but there are some serious considerations you need to ponder before you do. That's why we've collated the top 6 things you need to know before starting a counselling practice.
The Counselling Business is Booming
In general, people need to talk about things to help them make sense of their problems, lives and challenges. Many years ago, people may have talked to their priest or other religious leaders. Perhaps they would have talked through their issues with family or a local «wise» person. As many communities have become more extensive and overtly more secular – and families have moved further apart – these options are often unavailable or inappropriate. Religious leaders can sometimes be judgemental or don't have the experience to deal with specific situations, and family might be too close or part of the problem.
An external sounding board can be just the thing a person needs to rectify their issues or put them in perspective. We're living in stressful times, and almost everyone needs a little help managing those stressors before making themselves mentally and physically ill.
It takes a particular person to be an effective counsellor. However, t takes an even more talented person to combine their counselling abilities with sound business sense to create a successful counselling practice.
So aside from strong counselling abilities, what do you need to consider before taking advantage of a booming industry to start a private counselling practice?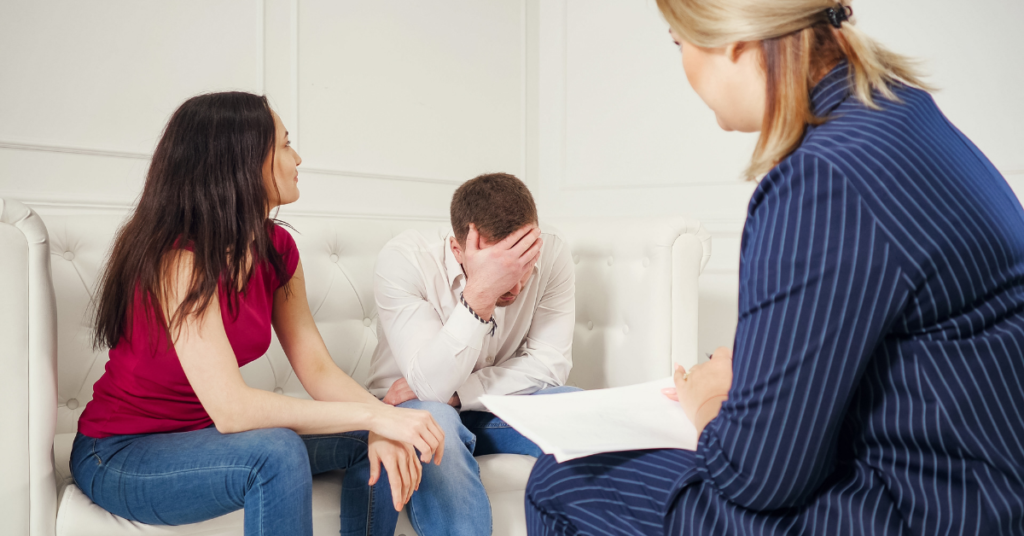 Defining your «Why» and Your Mission
It might sound like an obvious question. However, the «why» isn't why you are counselling, but why you want to start your private counselling practice.
You already know why you want to be a counsellor. You want to help people to manage their problems, have someone to talk them out with, and of course, to earn a living. But that's not why you want to start your counselling practice.
Think about your reasons for wanting to have your own business. There are probably three main reasons, and every other reason you have will fit into one of them.
Me
You are the number one person who will make a counselling business work for you. You must have personal reasons for creating a private practice. It could be professional freedom to pursue different counselling models and therapeutic methods. Maybe you want the personal space to define your working hours. It could be ego or the desire for personal growth that drives you.
Whatever your reasons for starting your private consulting practice, there has to be something in it for you and you alone.
Family
Then there is your family.
While you need some deeply selfish reasons for opening a private practice, a family can often be a determining factor. While defining your own working time can be a personal driver, more time with family can be there too.
The freedom to determine the hours you work for more time with children, parents, or a partner is a powerful stimulation for running your own business.
Community
Your effect on the community you serve will also be a driving force in the desire to create your private practice. If you can see a gap in the provision, whether that is operating hours, counselling methods or approaches, or even an underserved segment of the community, you want to provide your help to them.
Community health and wellbeing is not just about the number of doctors (even if technically you are one). While you might have a personal desire to broaden your counselling methods and practises, that diversification will benefit the wider community.
Overall, you desire to help and counsel the people in your community.
Your Mission Statement
The three reasons above will form the basis of your mission statement, which will be the document you come back to time and again to make sure you are working towards your goals.
As well as defining your «why», you will need to address what you will bring to the market and your business proposition.
Strengths you'll leverage (capabilities)
Weaknesses you'll mitigate (challenges)
Opportunities you will exploit (chances)
Threats to your success (concerns)
By identifying both strengths and weaknesses, opportunities and concerns, you show how your business model will function and how you will combat challenges and threats to your business success.
That's what you need to remember. Beyond your desire to help others, need to spend time with family or your egotistical compulsion to change the face of counselling, your practice will be a business. And businesses need to make money as well as fulfil a purpose.
Your Counselling Practice's Services
It's fair to say that you know that you will be offering counselling services, but how, where and what individual counselling can you offer?
Will you provide counselling to individuals, couples, singles, groups? Perhaps you'll take your practice away from the couch or smooshy sofa (it depends on your approach).
Will you use particular techniques and methods?
What you offer will either compete with existing counselling practices, or you will fill an underserved niche. There's nothing to say you can't do both to capitalise on your specific niche and attract others from your peers.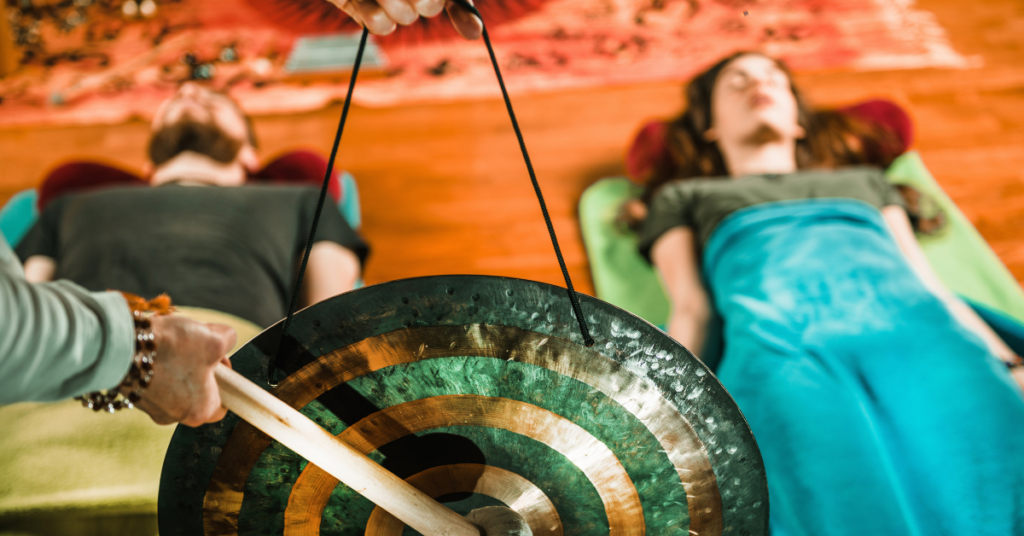 The key is to ensure you have something needed, desired, and attractive.
Cost vs Revenues- Finding the Sweet Spot
You'll want to set the correct fees from the start, and it's no easy job to balance the costs and profits for a new business.
The cost of your counselling services will also depend on how you intend to get paid. If you have a therapist's license and the option to join preferred provider lists in your region, you may need to work with specific trusts or insurance companies. This will require you to negotiate your fees with the insurers that pay them. Alternatively, you might want to be completely independent, but that will narrow your potential client pool significantly.
Your best approach would probably be a hybrid model of private and insured clients, but you will need to segment the proportion of private and insurance work to set your fees correctly.
You will need to determine how you will price your services to cover all overheads (rent, software, salary, etc.) and how much profit you need to invest in your business growth.
However, you don't need to do it all yourself. You can research to find what private counsellors in your area and expertise are charging and pitch yourself within the same range. You might be tempted to put yourself in the lower half of the spectrum, but that won't help you in the long term, and you are better off pitching your services on the higher end.
Marketing for a Counselling Practice
Marketing for counselling is a sensitive area. You can't shout about it like a used car salesman, but you can still find your clients with a subtle and caring approach. Getting new clients can be as easy as signing onto professional registers, partnering with other
Marketing for counselling is a sensitive area. You can't shout about it like a used car salesman, but you can still find your clients with a subtle and caring approach. Getting new clients can be as easy as signing onto professional registers, partnering with other counsellors, or being listed on an insurer's preferred therapists register.
Create a Name
The first step you need to make in marketing your counselling practice is to create a name for your practice. Your practice title needs to resonate with your potential clients, but it also needs to have one or several keywords describing your services. When people look for counselling and therapist, that's what they search for:
«Marriage counselling near me»
«Couples Therapy/Therapists in [insert locality].»
«Grief counselling for parents»
Eventually, you might even reach a point where you're able to sell your business. Think about how your business name might sound to a potential buyer. You might be tempted to use your professional name as a title – but that doesn't transfer well to another owner.
You need to consider two more things when choosing a name for your counselling practice.
Create a Presence
Speaking of available domain names, you know you need a website. No business that requires a steady influx of new clients can survive these days without an online presence. That means having a website, at least, and probably a few social media accounts, listings on business and professional directories, and very definitely a Google Business profile.
No one with a smartphone will see a flyer or even a banner ad for a service they want without doing some background research. Your website, with all of your pertinent information, qualifications and testimonials, will be the first place anyone will look. Then they will seek out your social media for any negative feedback and social proof.
Google Business is a perfect tool for securing interest from searching parties. When people find all the essential information from their search result page, it speeds up the process. Most people never look past page one of Google – maybe page two.
Create a Space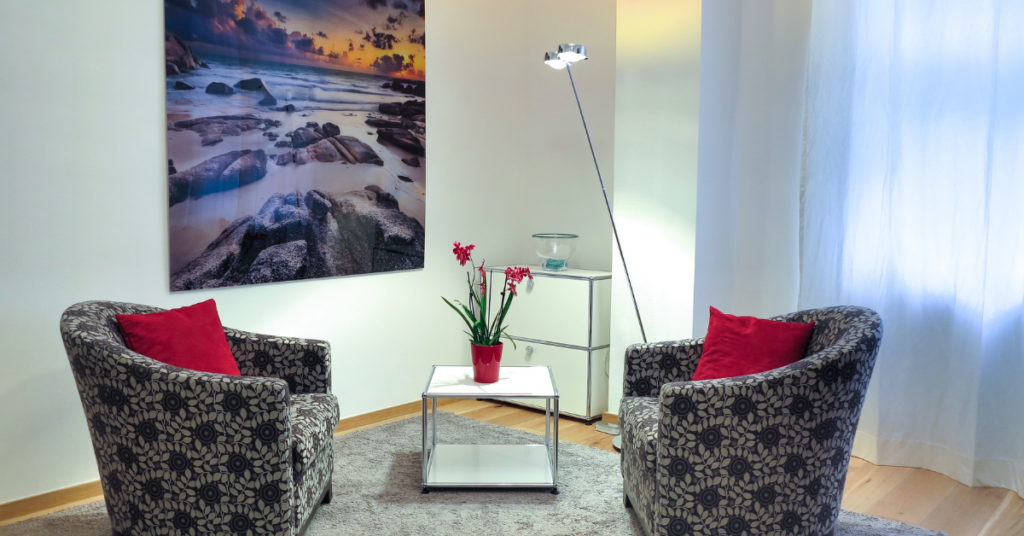 Your counselling space will set the tone for your client sessions. Do you want a bright and airy space for open discussion, or maybe you want a cosy place where people can feel safe and comfortable?
You may be sharing space with another therapist to save on costs which will mean striking a compromise in what you want.
Most counsellors and therapists have an idea of their ideal therapeutic environment. Try to achieve it, and set the scene for your clients. That perfect environment will be a reflection of your counselling approach both the space and your methods will be harmonious.
Your name, presence (on and offline), and the space you create will be the first steps in marketing your counselling business. But you will still need some hands-on marketing beyond that.
---
Your counselling abilities and your success with helping people will create a market share that will benefit you in the long term. However, before that, you need people to find you, which requires getting your marketing hat on. Your business will not thrive until you understand that marketing is a critical component of your practice. Moreover, you will need to include your marketing strategy in your business plan to secure funding (a loan) or investment.
Business Planning for Success
The right business plan will help you to succeed in building a thriving counselling practice. I won't go into too much detail here, but the chapters above will form the fundamental basis of your business plan.
Everything I have talked about so far will create your business plan;
Your «Why» and Your Mission Statement will be your passion, expertise and desire to succeed. It will also identify where you need to adjust to combat challenges and concerns.
Your definition of your services will be essential. Also, demonstrating how you will fulfil an underrepresented need will help your case.
Breaking down costs to demonstrate your understanding of your financial responsibilities and basic minimum income.
A marketing strategy will show how you will find clients and help them find you.
All of that information will be necessary for a good business plan.
Administration Assistance
When you first start your counselling practice, you might think you can manage your administration yourself. It's perfectly acceptable and frugal when you might not be seeing a full caseload of clients. However, as soon as your practice starts growing its client base, you will end up finding yourself spread very thin.
It's one of the hidden expenses of being in private practice. You either do the work yourself, or you need to hire others to do it for you – while you see more billable clients.
Let's look at the administrative, financial and legal assistance you might need:
Medical and Insurance billing
Bookkeeping/Accountancy
Legal support
General administration
Receptionist
While these might seem like many seats to fill, you don't need any of them full-time. The excellent news is that with business automation tools and freelance virtual assistants, you can get most of what you need on an hourly or daily basis without having to pay the expenses involved in employing someone.
With the right systems and tools for bookings, automated reminder messages, and invoicing, you can cut your administration costs to a minimum.
Additionally, with digital client data collection, online forms and reporting tools, you could have a system set up that will keep you set up for years and through staff turnover.
Bonus Tip – Don't Forget the Legal Responsibilities
In most countries and states, you will need a license to practice therapy or counselling. You might even need to be an MD in some places – but usually only if your treatment involves prescribing medicine.
However, even if your counselling service doesn't require a medical practitioner's license, you will need to follow the rules surrounding your services. You will probably need to follow HIPAA/GDPR or other data protection and patient confidentiality laws. You will need liability insurance and registration of your business with local authorities and tax offices. Depending on the type of counselling you offer, you might need to register with a professional association.
If you decide to hire administrative staff or additional counsellors, you will need to register as an employer and provide employment benefits to your staff members.
If your business begins as a solo venture, you can set it up as such and keep it that way. However, once you start to hire additional staff, it is a good idea to incorporate your counselling business.